A company associated with Mack-Cali is seeking approval for a project that could bring more than 650 apartments, a hotel, and more off of Route 1 near Princeton.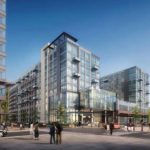 A company associated with Mack-Cali's Roseland Residential Trust and a business known as Butcher and Baker is planning to transfer a liquor license to RiverHouse 11 at Port Imperial.
Yesterday marked the grand opening for M2 at Marbella, Roseland Residential Trust's newest luxury residential building located in downtown Jersey City. Mayor Steven Fulop joined municipal and company officials to celebrate the opening of the tower.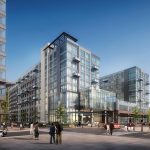 Ground broke yesterday at what will soon be Weehawken's newest luxury residential project. Weehawken Mayor Richard Turner was there for the ground breaking, as well as municipal and company officials.