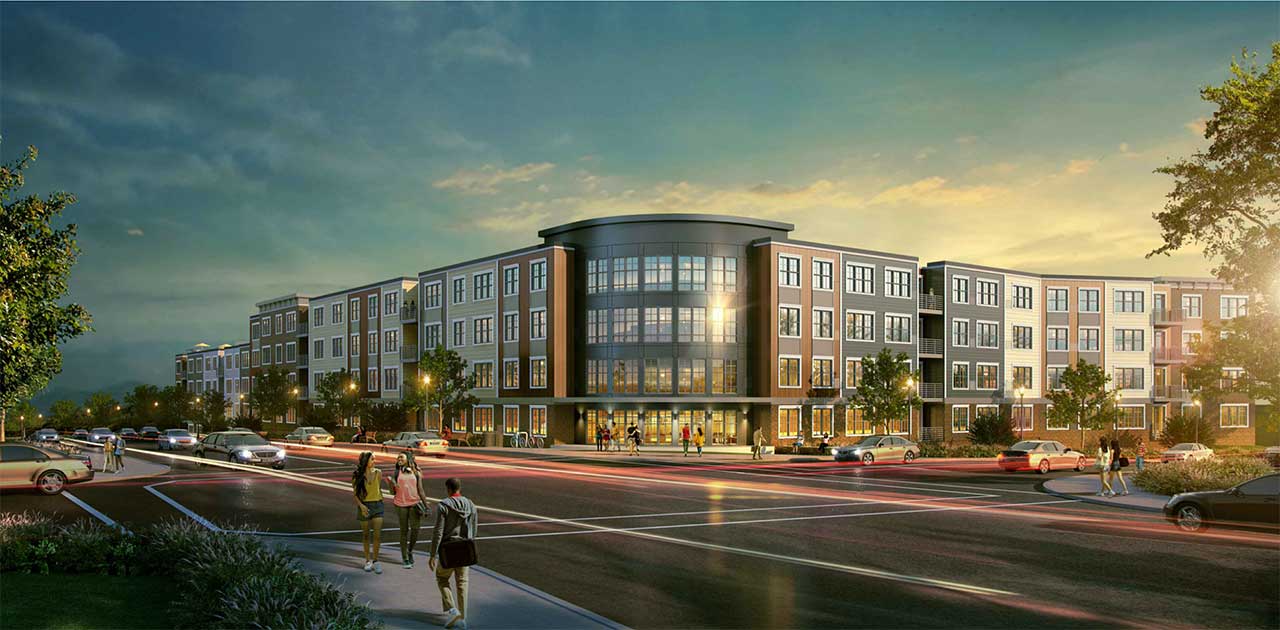 New details have been revealed about plans to bring a multi-family development to an industrial site near Clifton's main train station.
The Passaic County Planning Board is scheduled to hear an application during its meeting this Thursday, February 4, involving a proposed project with 300 residential units at the former Black Prince Distillery properties. Documents released by Passaic County show that an application covering 691 Clifton Avenue and 839 Paulison Avenue from Clifton Station Developers, LLC was received in January.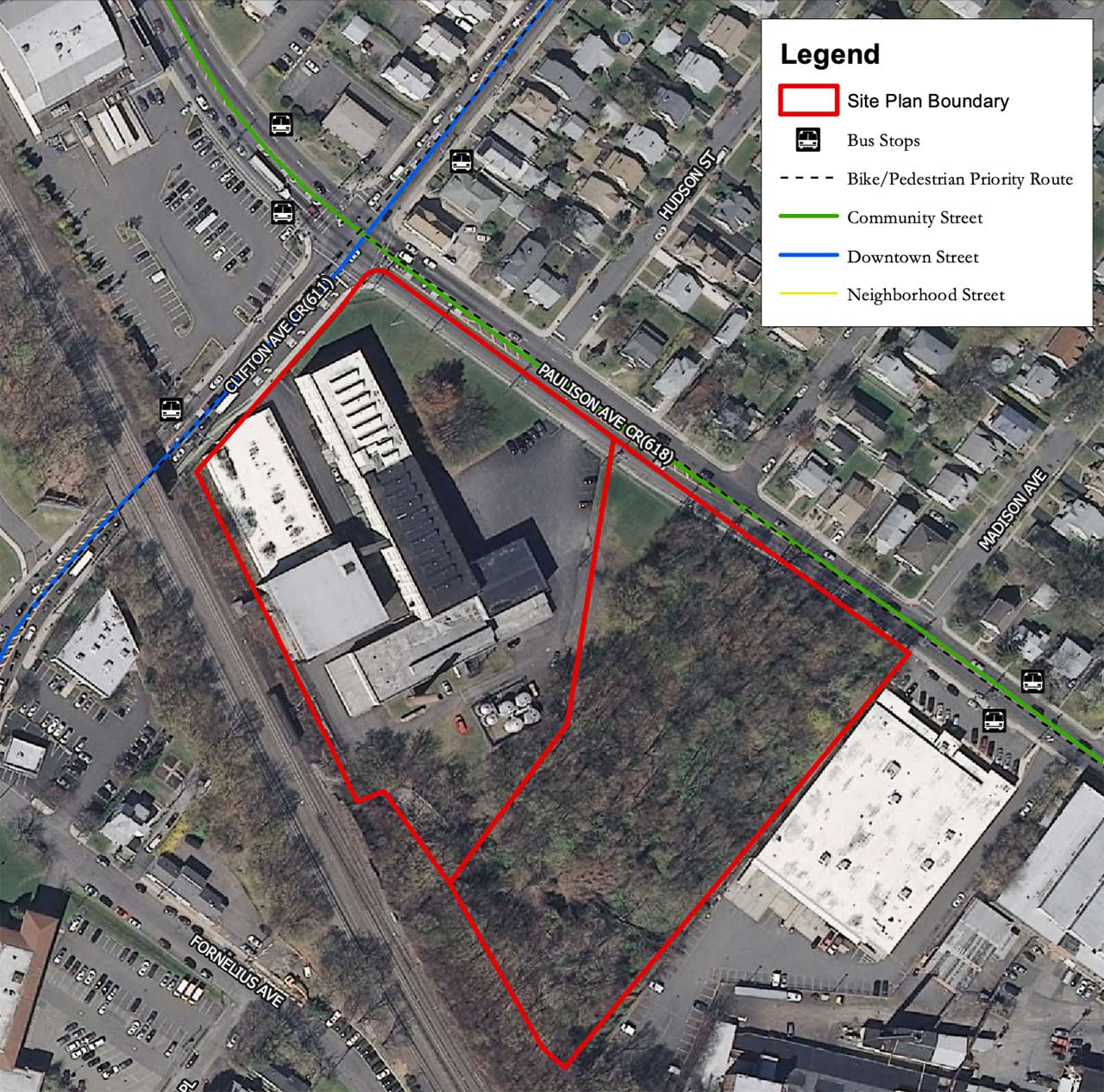 A staff report states that the plans call for demolishing the existing structure on the premises in order to construct a new multi-family building that would contain a total of 360 bedrooms and a parking garage. Surface parking would also be provided.
Architectural drawings from Lessard Design that were released by the county government in advance of the hearing show that the complex could include a dog park, courtyard areas, a pool, yoga and fitness rooms, a club room, a Wi-Fi lounge, and a rooftop amenity area.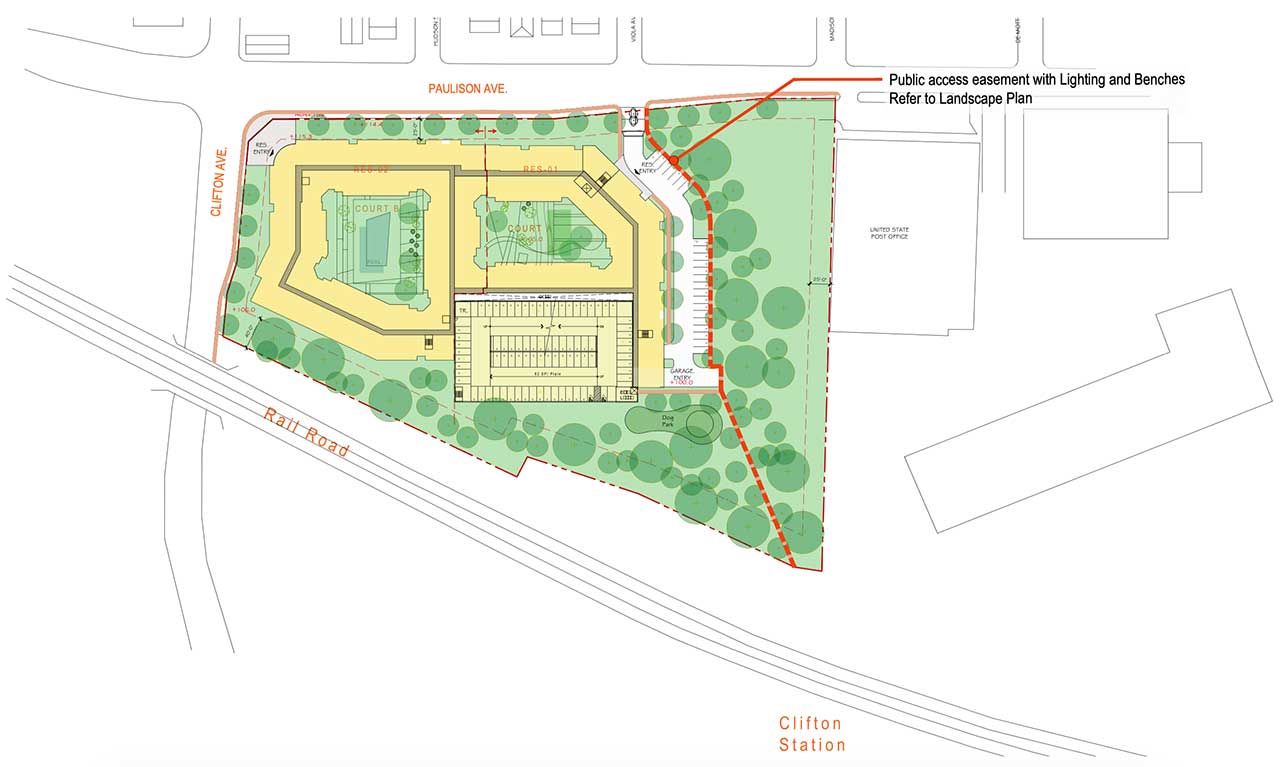 The application describes this as a "transit-oriented development" that would offer "high-end amenities." The document associates Clifton Station Developers, LLC with the same address in Caldwell as Danbro Properties and includes both a Danbro Properties email address and a signature that is listed as being from Kevin X. Codey.
The Record reported in October 2020 that a 300-unit development plan for this site was approved at the time by the Clifton City Council. The plan states that the premises have been largely unoccupied since the distillery's operations moved to Tennessee two years ago after decades in Passaic County.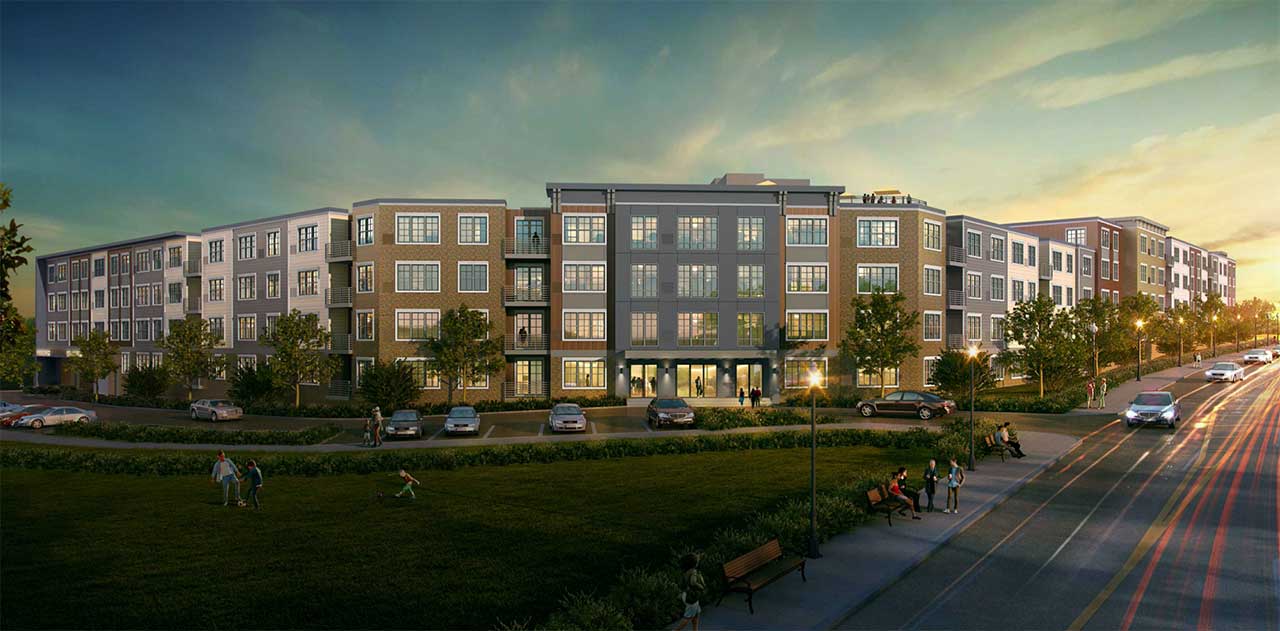 Thursday's meeting will begin over Cisco Webex at 5:00 p.m., according to the agenda.
Note to readers: The dates that applications are scheduled to be heard by the Passaic County Planning Board and other commissions are subject to change.