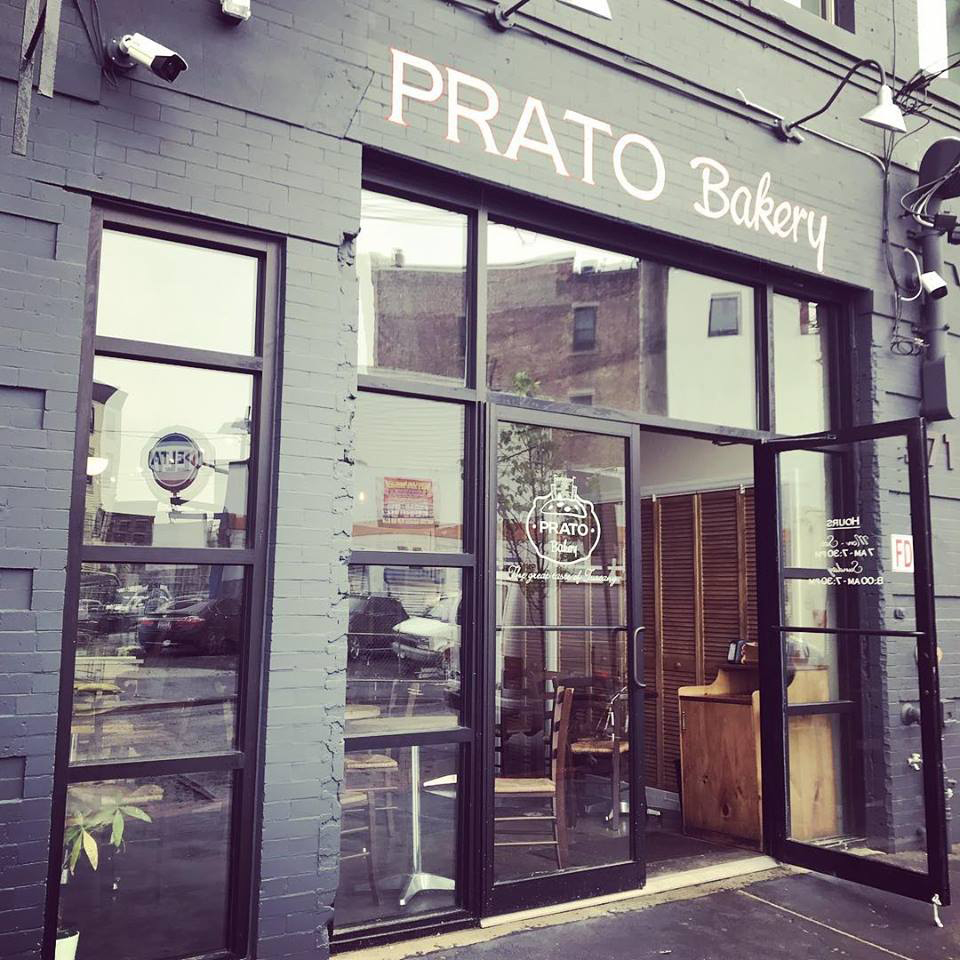 Fans of a Jersey City bakery who showed up at 61 Erie Street for a cup of coffee on the morning of May 7 were in for a surprise: the Prato Bakery was no longer in operation at its location of three years in Harsimus Cove. However, while the Erie Street space is currently vacant, the bakery has not left Jersey City, or even Ward E. A new Prato Bakery has opened just a few blocks farther inland at 371 4th Street in the Italian Village neighborhood of Downtown Jersey City.
The new space, located near the corner of Newark Avenue and P.S. 5, is situated within a KABR-owned building that is far from new. The recently painted structure was built nearly 130 years ago and once served as a fire station for the neighborhood.
The bakery serves a mixture of items, including cantucci biscuits, focaccia, pizza, sandwiches, and coffee. Named for a city in Italy, it originally opened on Erie Street in 2015 in a previously vacant storefront.
This is not the first move of sorts for the owner of Prato Bakery. Simone Bertini previously owned Il Cantuccio in Manhattan, according to the company website, before opening up shop across the river.