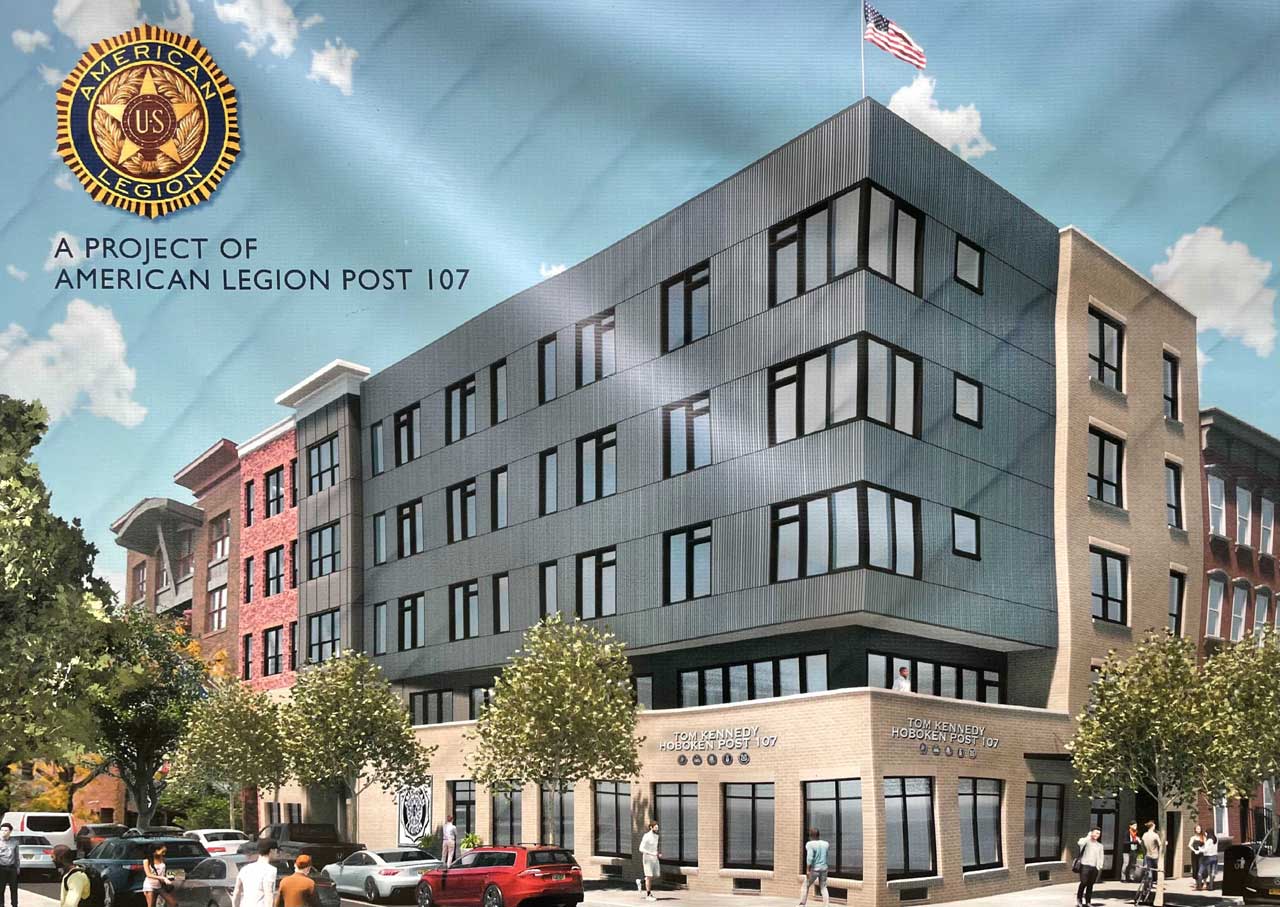 The American Legion Post 107 at 308 Second Street has been busy over the last few years. The property suffered significant damage during Hurricane Sandy, but the Post came back even stronger with a multi-story development that includes six units to support homeless veterans.
The Post recently opened a bar on the first floor for those who have served the country and is looking to enlarge its footprint to a parking lot at Second Street's intersection with Willow Avenue. Collingswood-based Kitchen & Associates has drawn up plans for the Veterans Center expansion that would see a five-story addition rise at the parcel.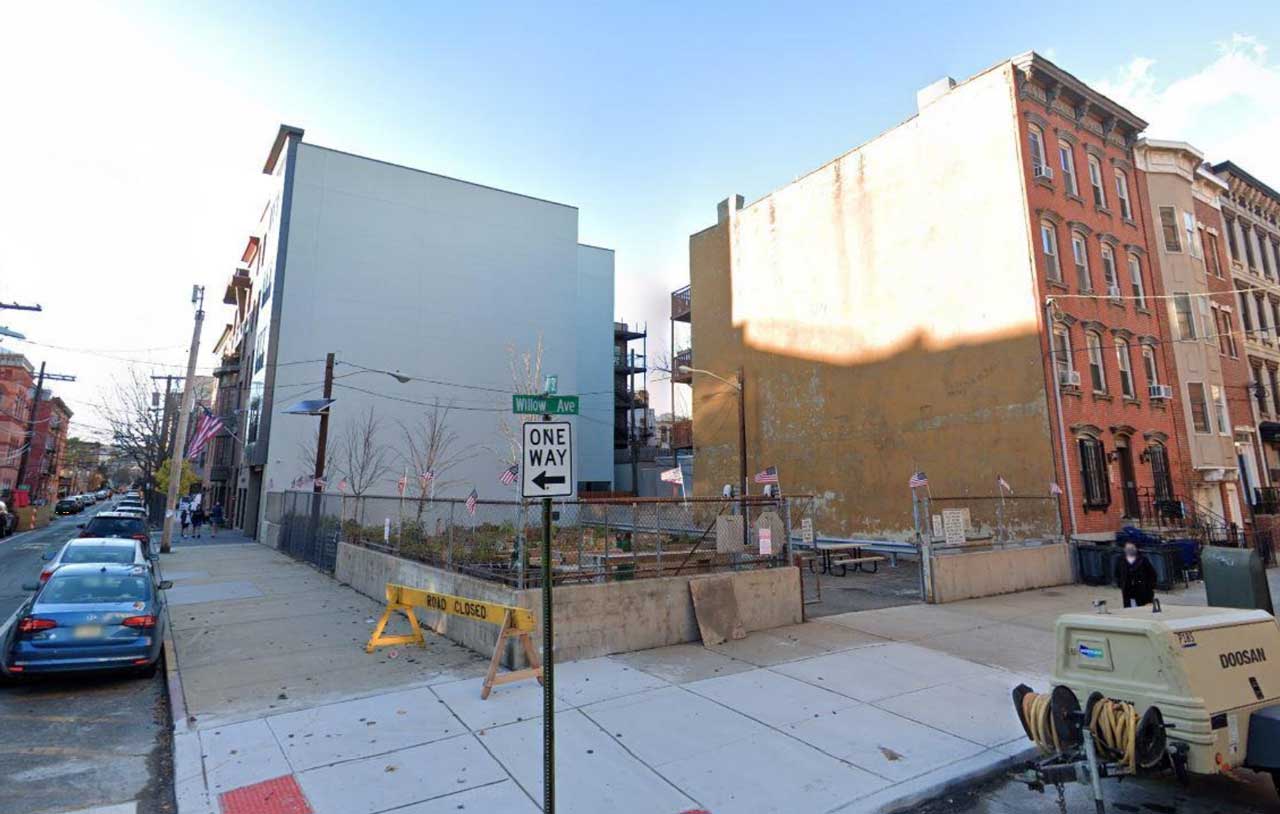 The first two floors of the expansion would include a large hall, a lounge, a kitchen, and meeting spaces. The building's second floor would sport some outdoor space, while the remaining three floors would provide 18 units of housing for homeless veterans.
The expansion's rooftop design includes a 1,945-square-foot solar array and the building's façade would feature brick at the ground floor and architectural wall panels above. The Post will be asking for several c and d variances to move its 20,000-square-foot expansion forward including deviations for conditional use, density, height, lot coverage, and parking.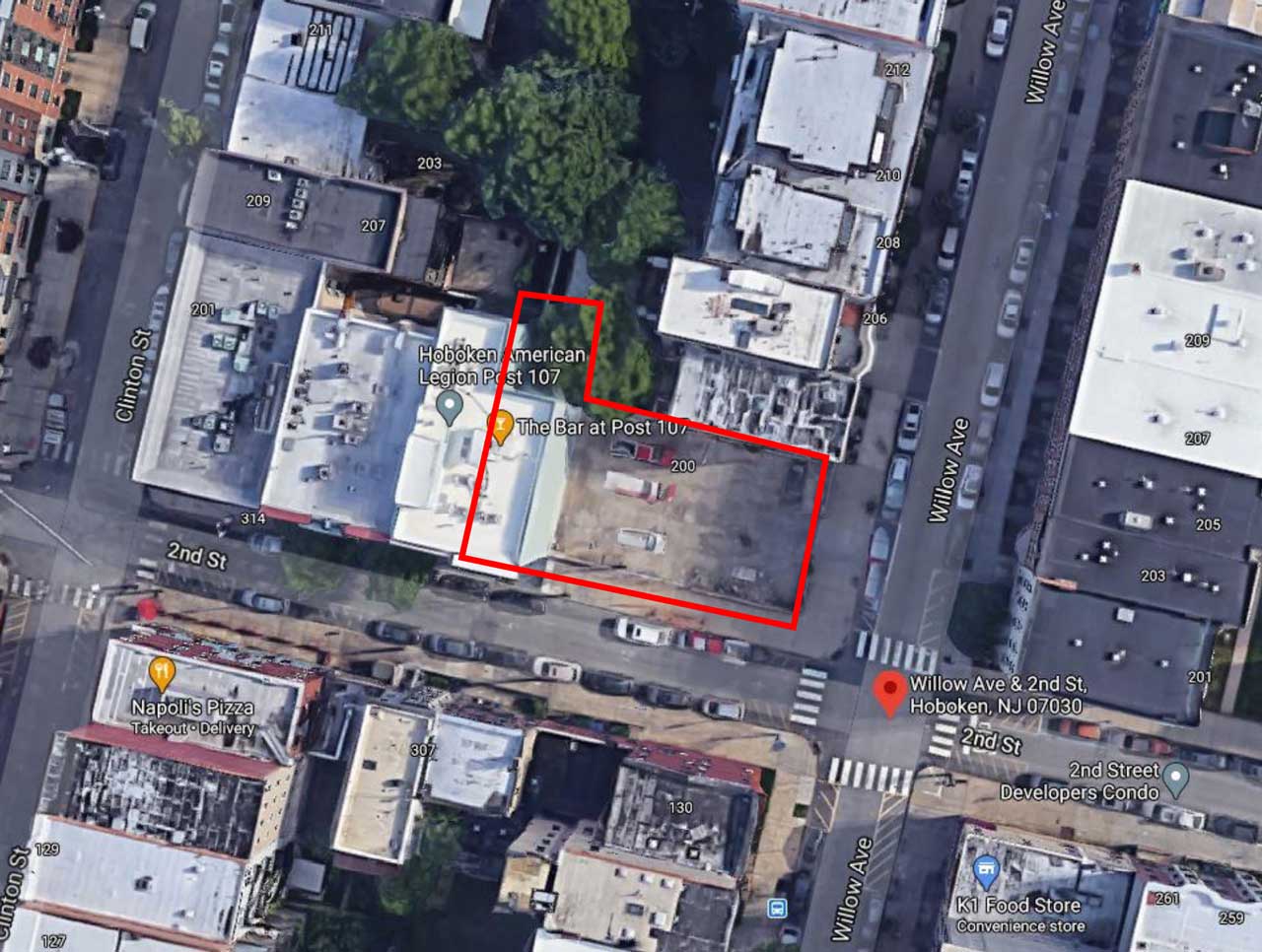 A portion of the work at the Post is being funded by Pegasus Partners under a redevelopment agreement approved by Hoboken's city council last summer. The company will be constructing a 357-unit development on Jefferson Street in the northeast area of Hoboken and as part of the deal, they agreed to build 17 units for homeless veterans at the American Legion site.
The plans for the Post expansion were scheduled to go before the city's zoning board for a waiver review back in April. Although the application has yet to be heard by the board, the design reveal of the expansion indicates that the project is making some progress behind the scenes.