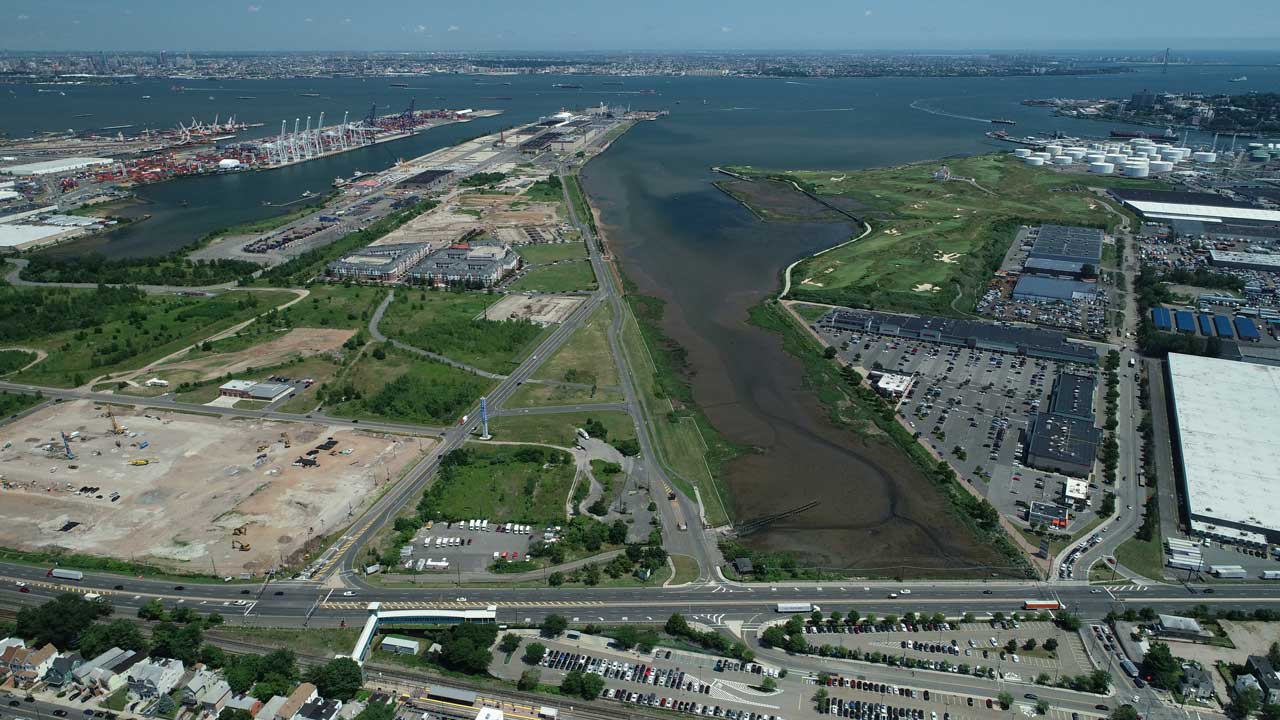 A long-awaited plan to redevelop part of a property in Bayonne that was used last century by both the United States Army and the United States Navy appears to be moving closer toward fruition. 14 acres of the Military Ocean Terminal at Bayonne (MOTBY) site were acquired this month by a joint venture partnership made up of three companies.
JMF Properties of Whippany, RD Management, LLC of Manhattan, and Accurate Builders & Developers of Lakewood have closed on the property, according to a prepared statement that was issued last week. The site, which is located just east of Route 440 not far from the 34th Street Hudson-Bergen Light Rail station, is expected to be converted in part into 651 residential units. The housing component of the development is expected to be split into two buildings each of which would be five stories tall. 25,000 square feet of "lifestyle amenities" for residents are also planned, including a rooftop pool on one of the buildings. All of the units on the premises would be rentals, and a groundbreaking is planned for an unannounced date later this fall.
The MOTBY site will also be home to 241,712 square feet of retail space as part of the Harbor View Marketplace project. The shopping center will include the first Costco location in Hudson County when the store's 150,000-square-foot space and gas station are completed. Construction is currently underway on the premises.
A pedestrian bridge over Route 440 is expected to connect the upcoming complex with the light rail station. However, for shoppers and residents looking to pay more in order to travel directly to Manhattan, Seastreak is planning to operate ferry service from an upcoming terminal in the area to Pier 11 near Wall Street in Lower Manhattan. The Jersey Journal reported this week that tickets on the new ferry could cost $13 each way, while the light rail and PATH combined currently cost $5 in each direction.
UPDATE: The Costco Bayonne opening date has been announced.