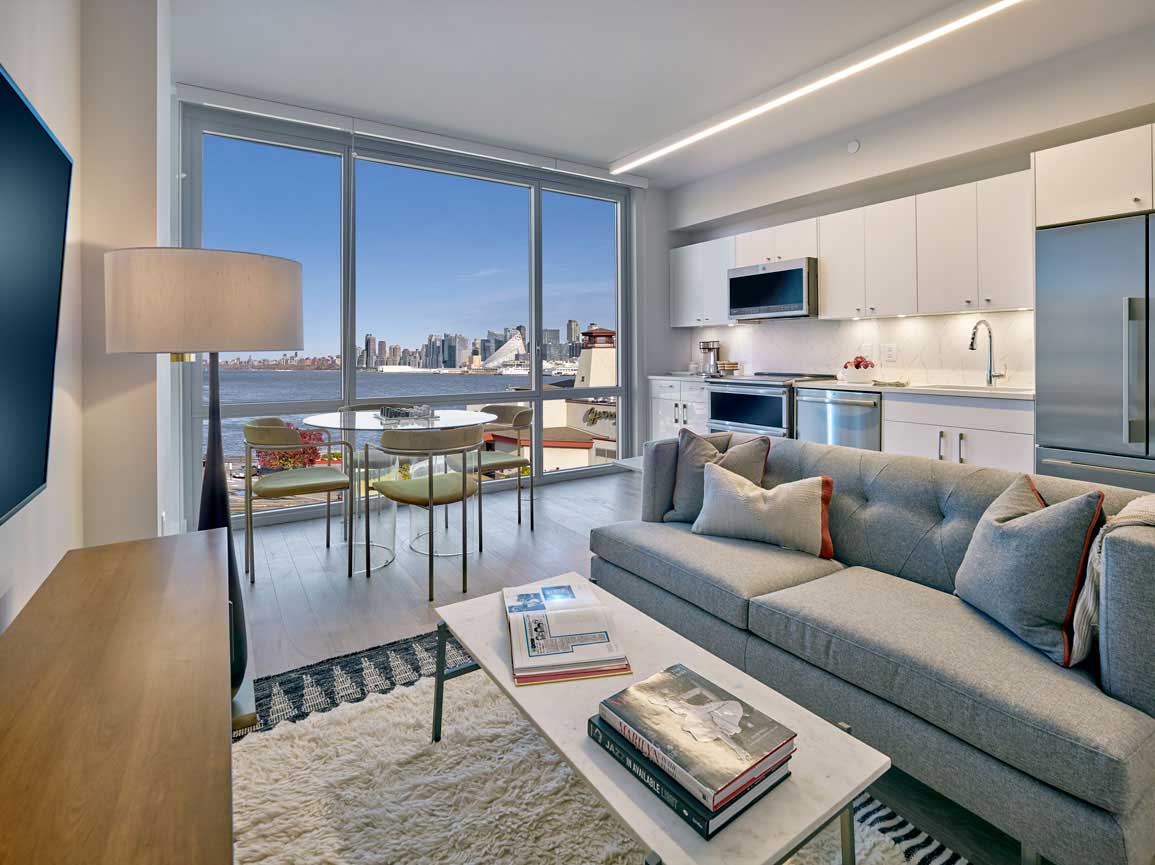 Weehawken's southernmost point has been abuzz with construction over the last year. The area, known as Lincoln Harbor, is home to multiple development projects, the most notable being the upcoming Whole Foods location, the first in Hudson County.
As development wraps up, The Maxal Group and Hartz Mountain Industries ready their newest rental project for leasing. Jutting 764 feet into the Hudson River is Harbor 1500, a 236-unit community built atop a pier. Because of this location, residents will enjoy panoramic views of Manhattan from the George Washington Bridge to the Verrazzano-Narrows Bridge.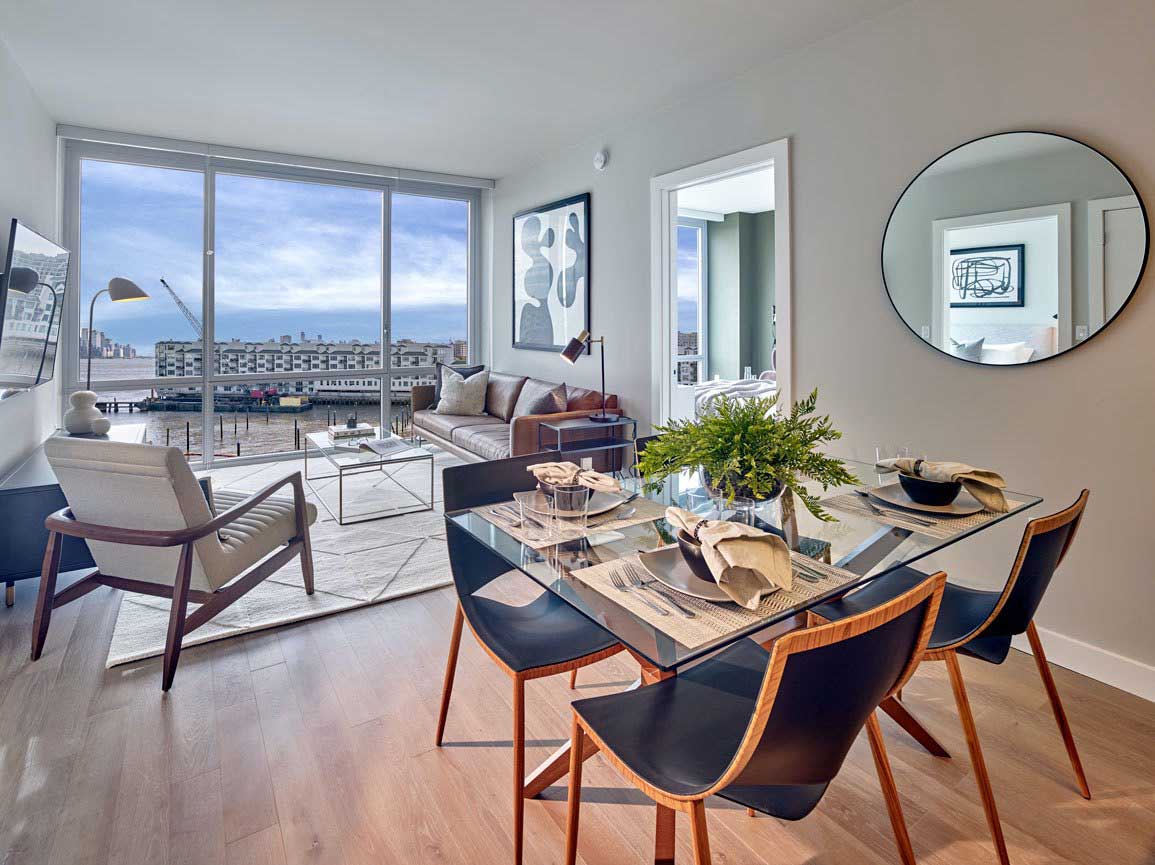 "We knew that Harbor 1500 was a special location from the first time we saw that the property extended out onto the water, providing an unparalleled living experience. The uniqueness of the building's horizontal configuration allows for stunning Manhattan and Hudson River views from just about every apartment," said Bruce Sturman of The Maxal Group.
The development team just released photos of the project that they're calling Lincoln Harbor's most luxurious building.
Gus Milano of Hartz stated, "We have been involved in the development of the Lincoln Harbor neighborhood for years, and the area is absolutely thriving; so, we knew there was a demand for luxury residences in what is quickly becoming one of the most desirable live-work-play destinations along New Jersey's Gold Coast."
Stay tuned for a full write up on the new project soon.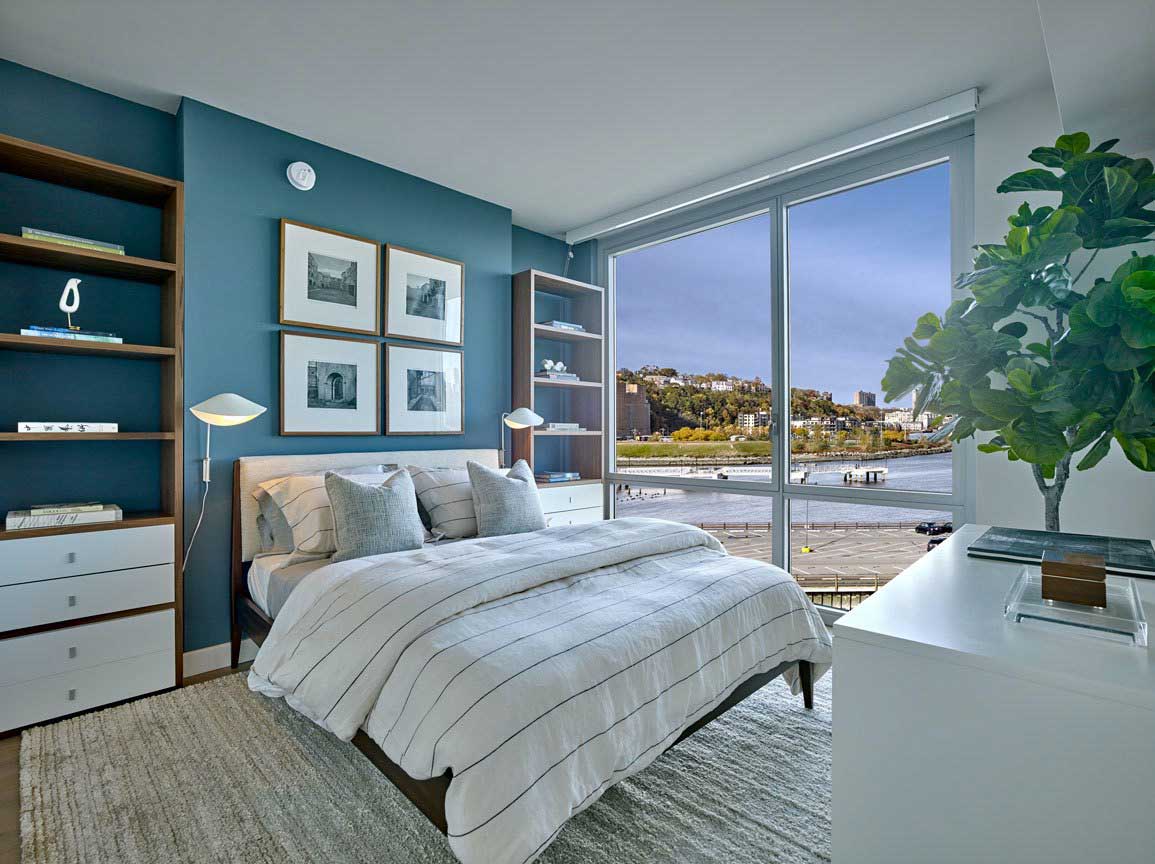 Related Lincoln Harbor coverage: