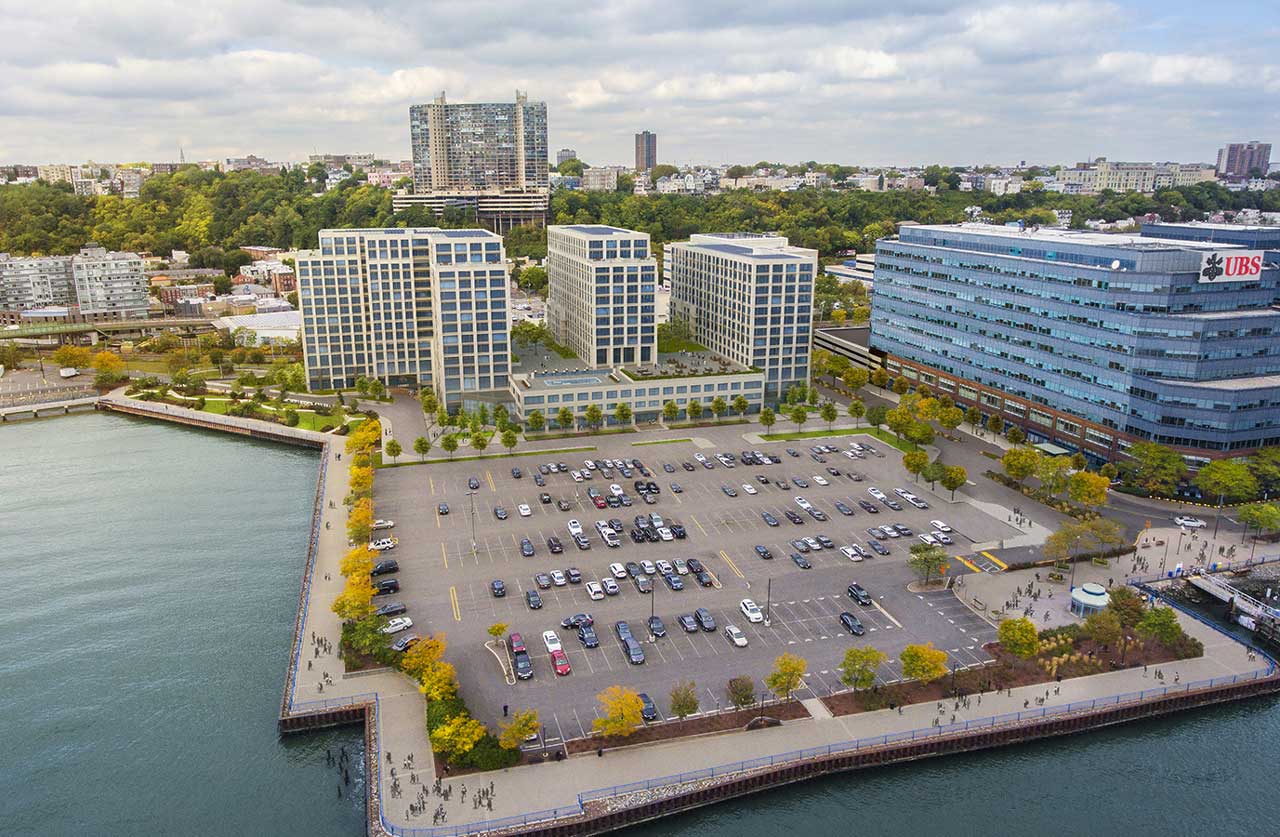 For all the attention paid to Jersey City and Hoboken, Weehawken has flown somewhat under the radar as one of New Jersey's hottest real estate markets. The latest residential development to start construction in the township is in the prominent Lincoln Harbor complex, and it will be adding 586 new housing units along the Hudson River.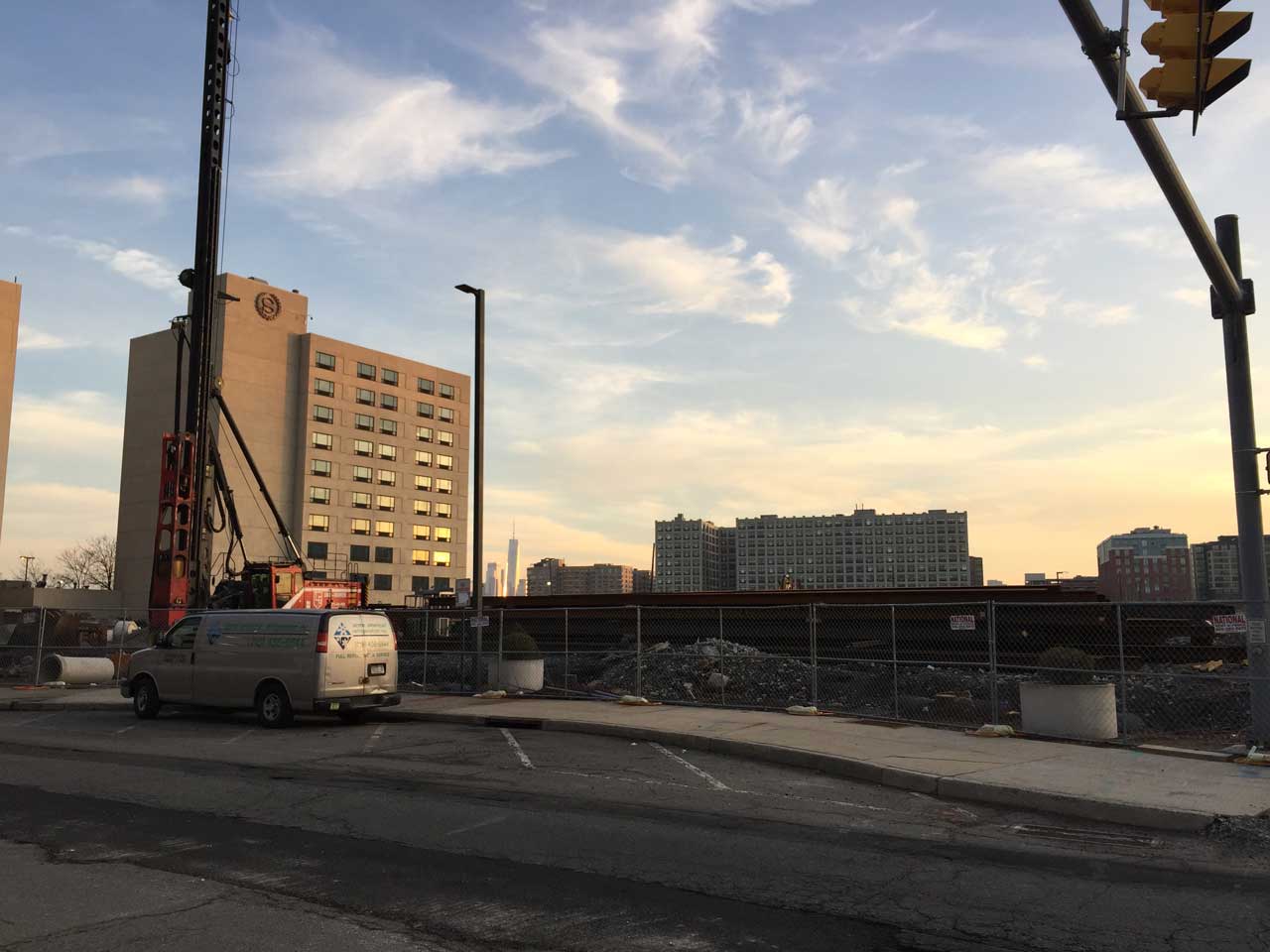 The property at 800 Lincoln Harbor formerly housed an office complex, but the building was razed and the lot was paved last year. The land is now buzzing with construction activity and will eventually consist of a project dubbed Hamilton Cove, a 15-story development courtesy of Hartz Mountain Industries.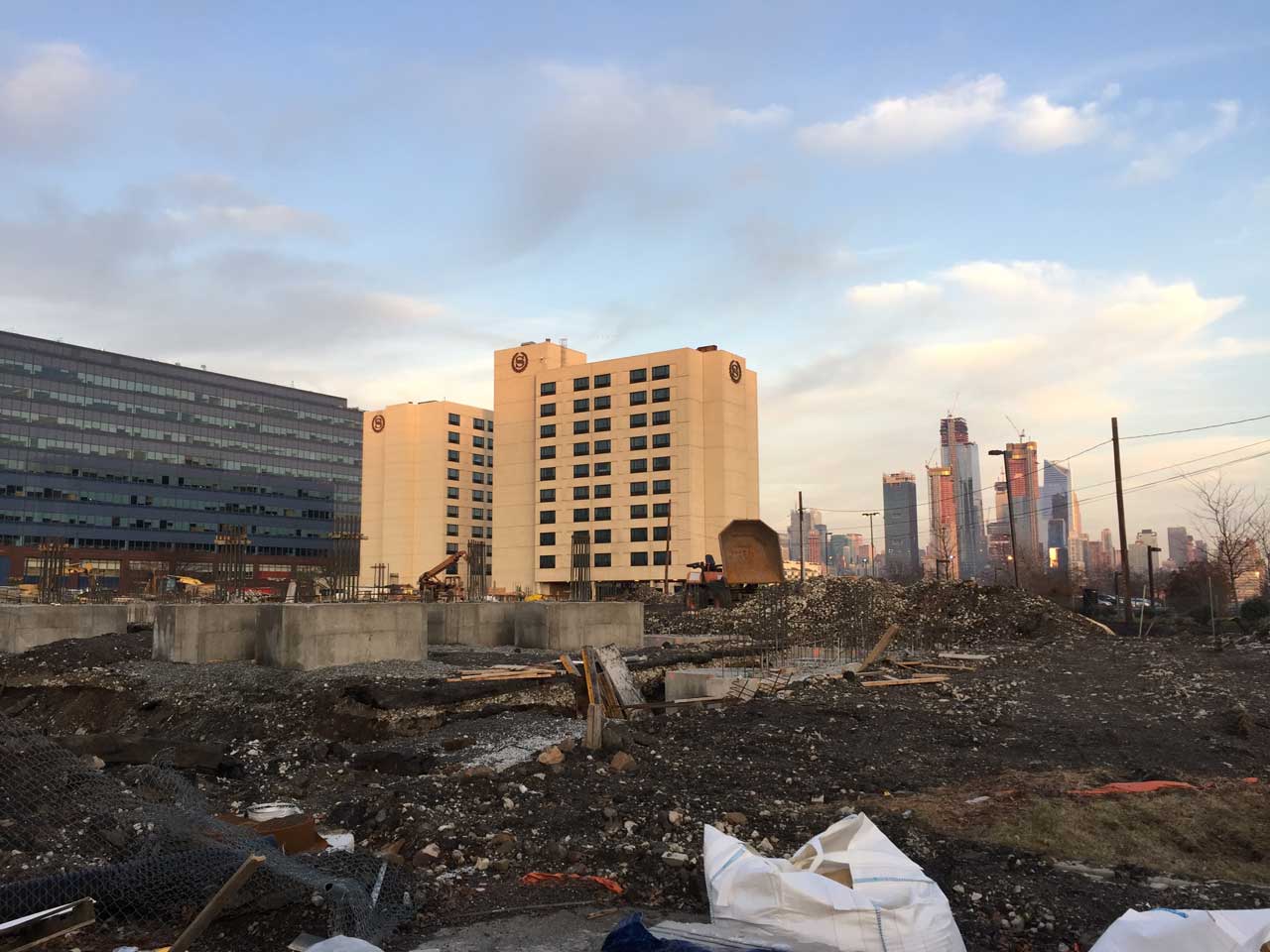 Designed by Hoboken-based Marchetto Higgins Stieve, the completed vision will consist of three taller and narrower buildings rising 15 stories that are connected by a shorter three-story base section. Besides the aforementioned housing, 719 parking spaces will be included in the development, along with 52,231 square feet of high-end amenity space. That will include a landscaped rooftop on the three-story section of the property complete with an outdoor pool, plus two different lounges, a theater, and a golf simulation room.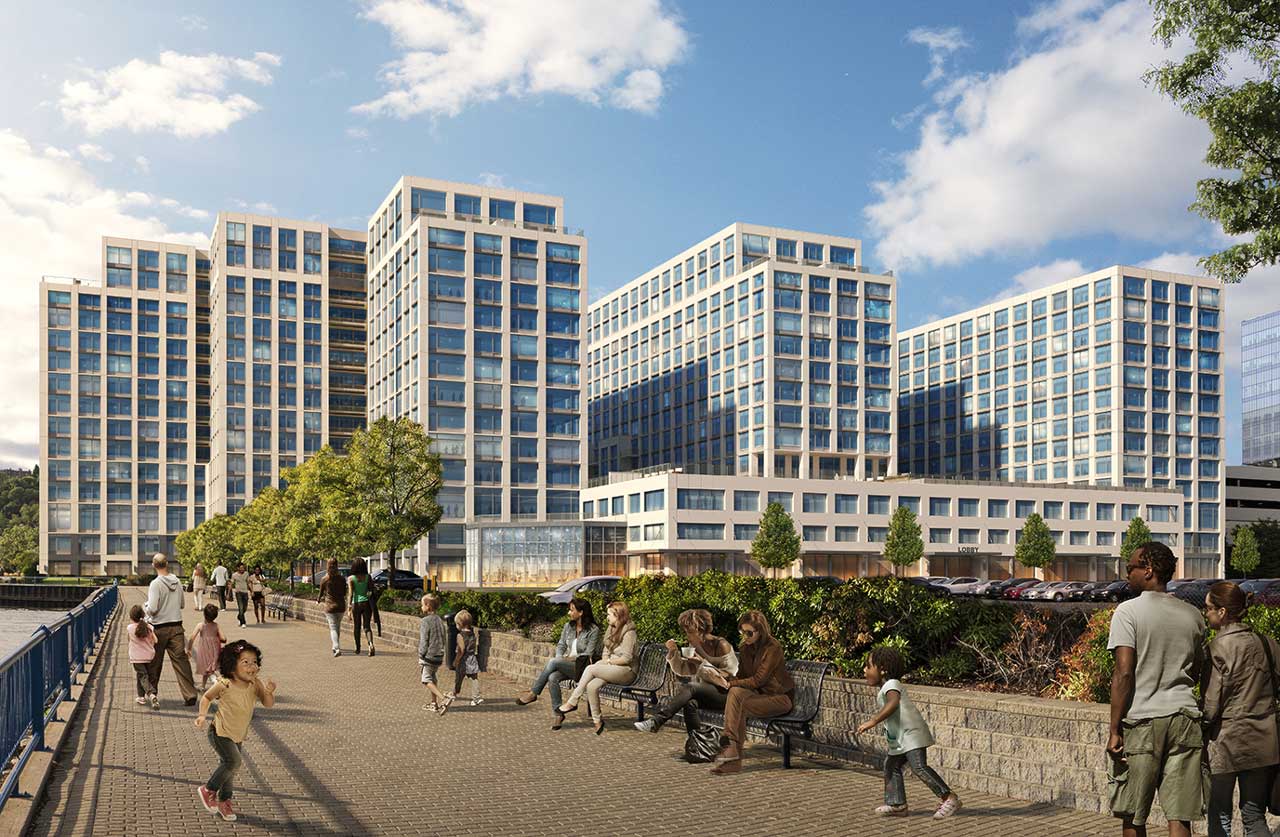 Hamilton Cove is the latest addition to Lincoln Harbor, where 227 new waterfront housing units will soon be completed at 1500 Harbor Boulevard adjacent to the Lincoln Harbor Yacht Club. Already under construction at 1450 Harbor Boulevard is a 32,949-square foot Whole Foods 365 outpost, which will be the first one in Hudson County and is slated to open later this year.
Hartz Mountain has additional plans for other nearby properties they own, which include a parking lot just east of the Hamilton Cove site next to a Sheraton hotel. That land will eventually house an additional 150 housing units, while a different strip of land next to the complex's main office buildings is slated for another hotel. Hartz also owns another parcel on the Hudson River behind Dykes Lumber Yard that's slated for residential development.
The township also recently green-lit plans to expand nearby Weehawken Waterfront Recreational Park, which will add 3.5 acres of green space that includes three pools, a basketball court, a sand volleyball court, and an 11,200-sq. ft. multi-purpose pavilion. Hartz Mountain's Hamilton Cove project is scheduled to wrap construction sometime next year.