The tallest development in the history of Liberty Harbor is well on its way toward completion, as the second tower of an ambitious project should top off sometime later this year.
Back in 2017, the first tower of Vantage opened at 33 Park View Avenue. The 44-story structure was round one of a project from Fisher Development Associates that looked to bring a total of 900 units, 12,577 square feet of retail space, and 540 garage parking spaces to a formerly vacant parcel just a block from the Marin Boulevard Light Rail station.
Jersey City's planning board signed off on some amendments to plans for the second phase back in January last year and work began at the property during the second half of 2019. The second 44-story tower that will complete the Vantage development is starting to take shape as about 30 floors of the structure have been completed.
Designed by New York-based S9 Architecture, the second portion of Vantage will be connected to the first tower by a five-story garage. Phase two will rise about 448 feet and consist of 452 residential units, 7,412 square feet of retail space, and 107 structured parking spaces.
The breakdown of the units, which will all be rentals like the development's first phase, is 117 studios, 626 one bedrooms, and 157 two bedrooms. Amenities at the Vantage development include a game room, conference room, full-time doormen, concierge, fitness center, and a rooftop swimming pool complete with lounge deck.
Retail in the second phase of Vantage will be situated along the Marin Boulevard side of the development, which allows for outdoor seating and has waterfront views. The first leg of the development drew tenants like Brewshot and om.life Wellness Spa.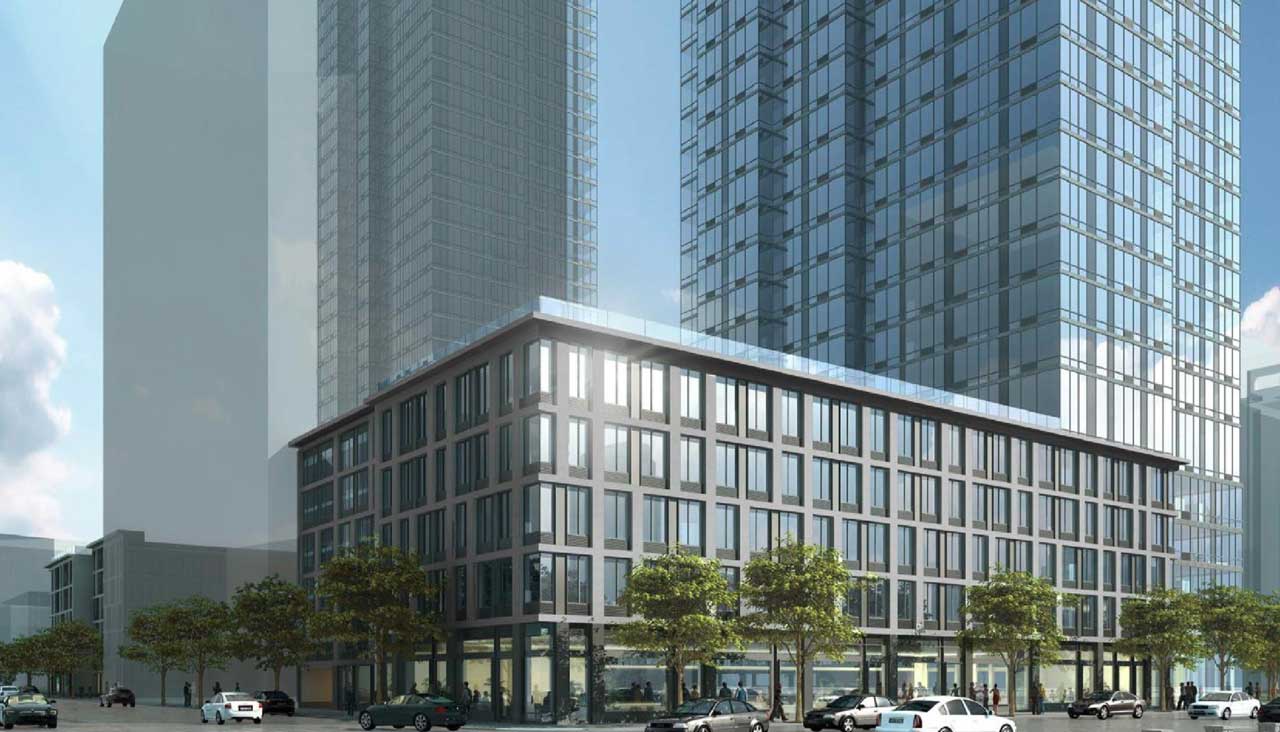 Fisher Development Associates expects to complete the second tower and the entirety of the Vantage project sometime in early 2021.
Related: