A pizzeria that prides itself on using quality ingredients from Garden State vendors is looking to open their latest location early next year at a storefront in the Paulus Hook neighborhood.
Earlier this year, the French-themed eatery La Côte closed following a run of about two years at 199 Warren Street. It didn't take long for the space to find a new tenant as Tino's Artisan Pizza Co. is already hard at work revamping the space to fit their needs.
First founded as Osteria Procaccini in 1999, the Kingston-based restaurant rebranded in 2011 to their current moniker. Two other spots in Ocean Grove and Madison have followed for owner Tino Procaccini, who utilizes an all-natural and organic concept in his restaurant's terra cotta oven cooking.
Tino's sources their ingredients from vendors like Applegate Organic and Natural Meats in Bridgewater and gets their sausage from Martin's Specialty Sausages in Mickleton. Swedesboro's Garret Valley Farms provides produce for the restaurant, which specializes in thin crust pizzas made with unbleached, unbromated flour or a gluten-free dough made from cauliflower.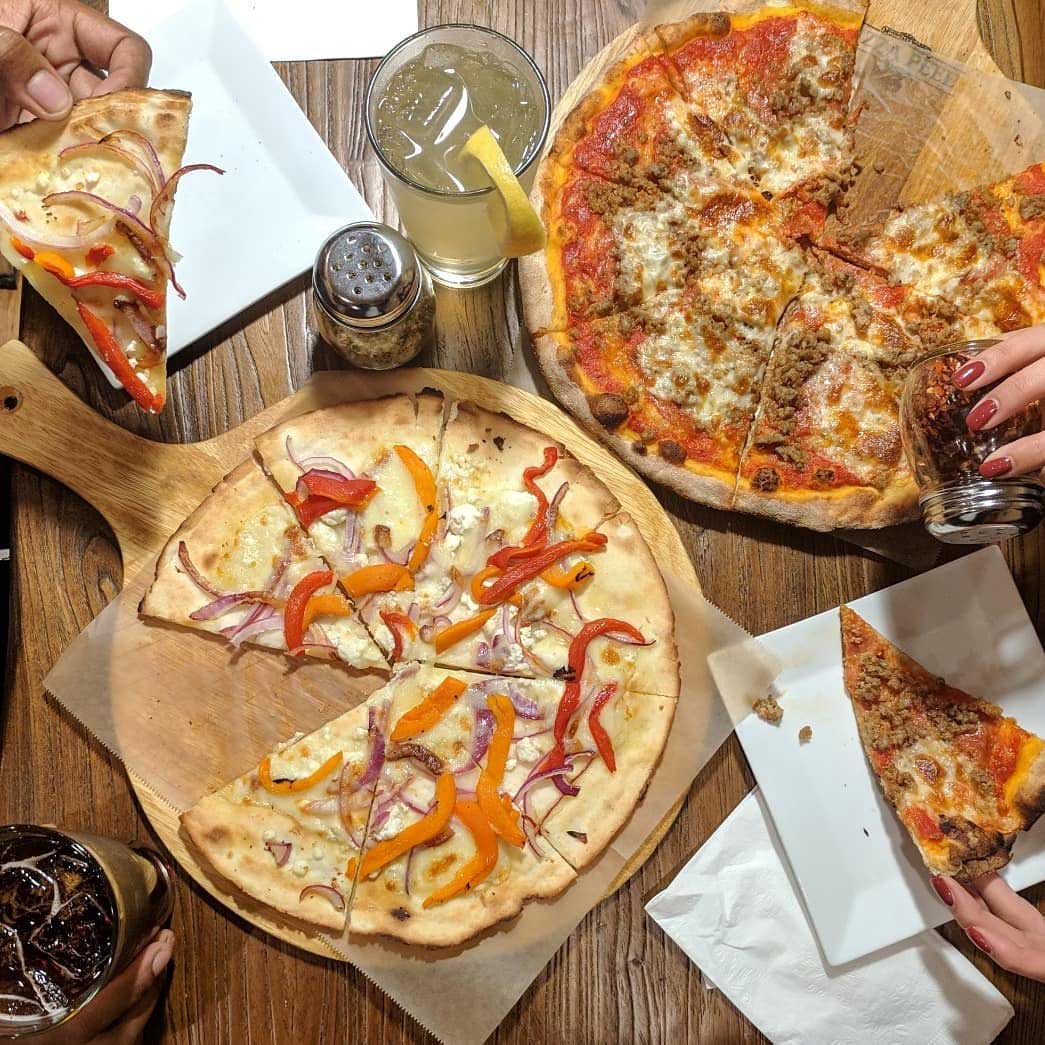 A few notable pies at Tino's include the Nonna Cesina, a white pie with gorgonzola, mozzarella, ricotta, provolone, tomatoes, extra virgin olive oil and basil. The restaurant's short rib pie consists of beef short rib, gorgonzola, caramelized red onion, provolone, baby arugula, sea salt, and evoo.
The menu at Tino's expands beyond pizza and includes antipasta like truffled honey and goat cheese bruschetta, wild-caught Spanish octopus, or oven-baked polenta and mozzarella sticks. Their Mama's Meatballs feature a combination of grass fed beef, veal, and pork, while salads, gourmet sandwiches, small plates, and desserts like a Dolce Vita pie with organic strawberries and chocolate hazelnut spread round out the experience.
Tino's Artisan Pizza Co. is a bring your own booze situation similar to La Côte, which should help keep the bill down for those looking to dine in person. The restaurant will run pickup and takeout order service when their Jersey City location is fully up and running, which they hope will happen in January 2021.
Related: