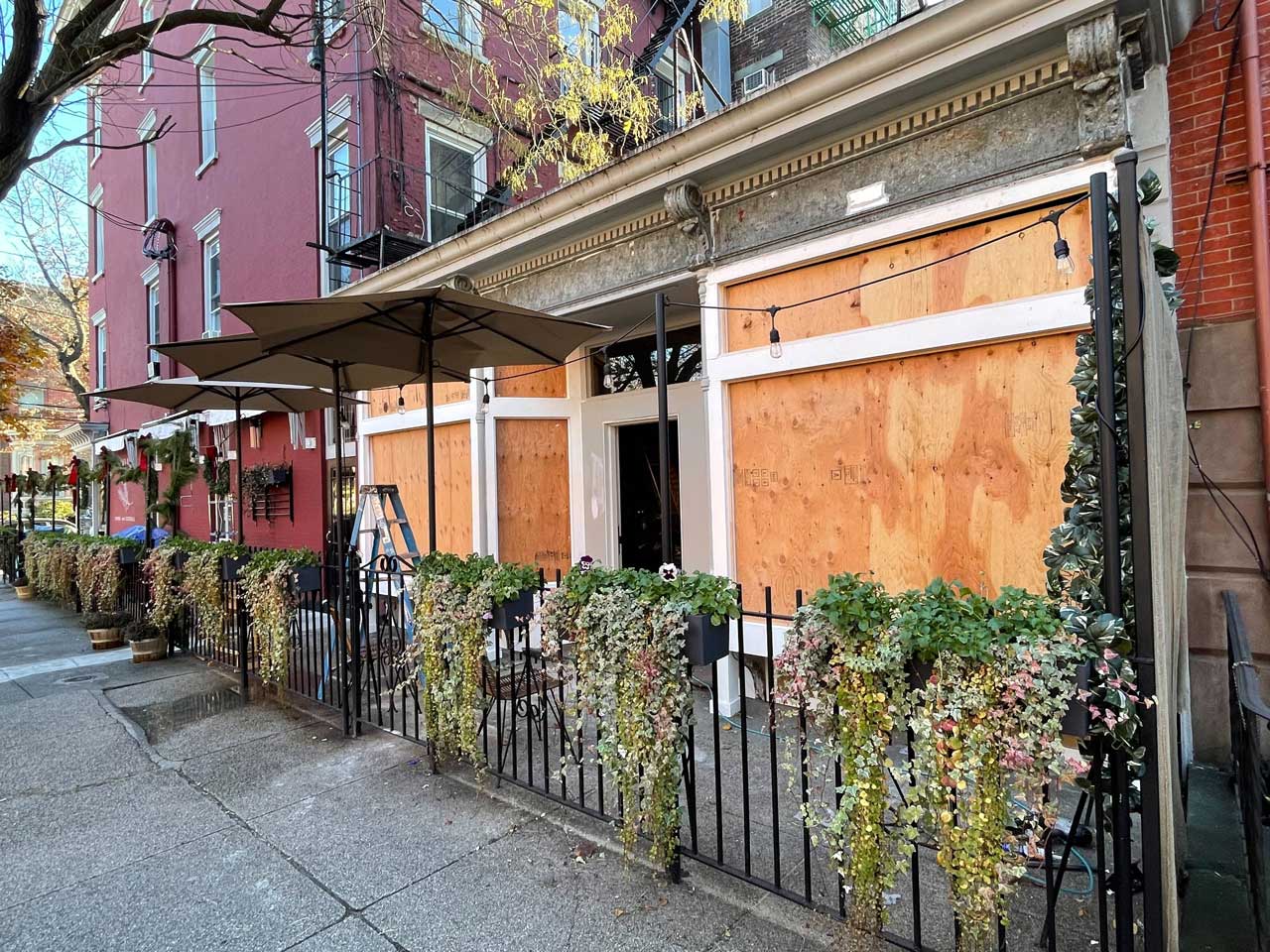 One of Hoboken's hottest restaurants of 2021 is already plotting an expansion along 11th Street that will add capacity to meet demand.
Jersey Digs was the first outlet to report on Olivia's Dining + Cocktails at 1038 Garden Street back in October 2019. The COVID-19 pandemic dramatically altered the restaurant's opening timeline, but the business did finally open in April this year.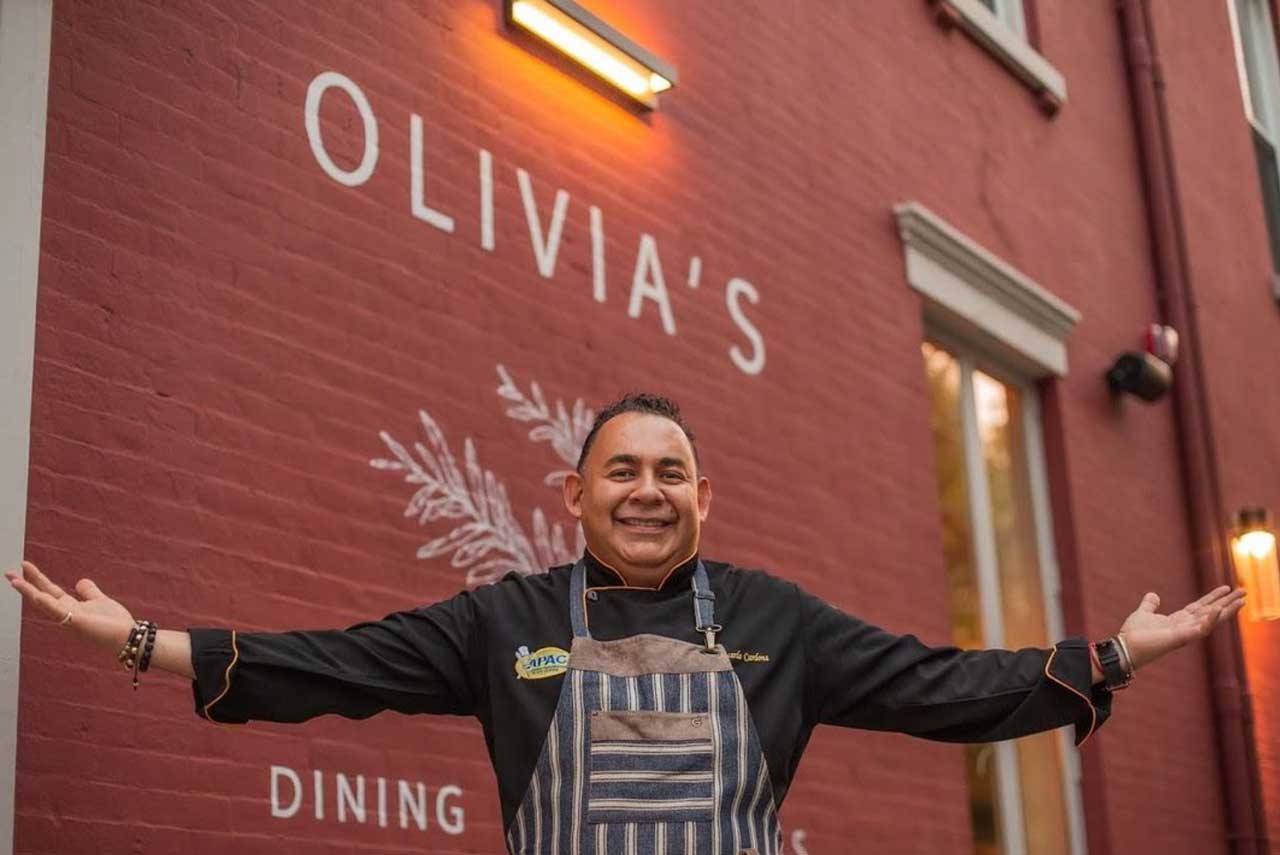 Olivia's comes courtesy of Grand Vin's Mike Gallucci with a menu from Chef Ricardo Cardona, an executive of NYC's Sofrito and the Hudson River Café. Cardona, who also worked as the chef for the New York Yankees during their home games at Yankee Stadium, has assembled a menu of diverse flavors at the restaurant inspired by Latin and Mediterranean cuisine.
Space located next to Olivia's in the same building became available in September after Guitar Bar Jr. closed that outpost to consolidate their business. The restaurant applied to annex the ground floor storefront and the expansion was approved by the Hoboken Planning Board during a special meeting last month.
Construction has already begun at the property, which will be connected to the existing restaurant and add seating for 22 more diners plus an additional bathroom. A timeline for the opening of the expansion has not been announced, but diners can likely look forward to more space at Olivia's some time next year.