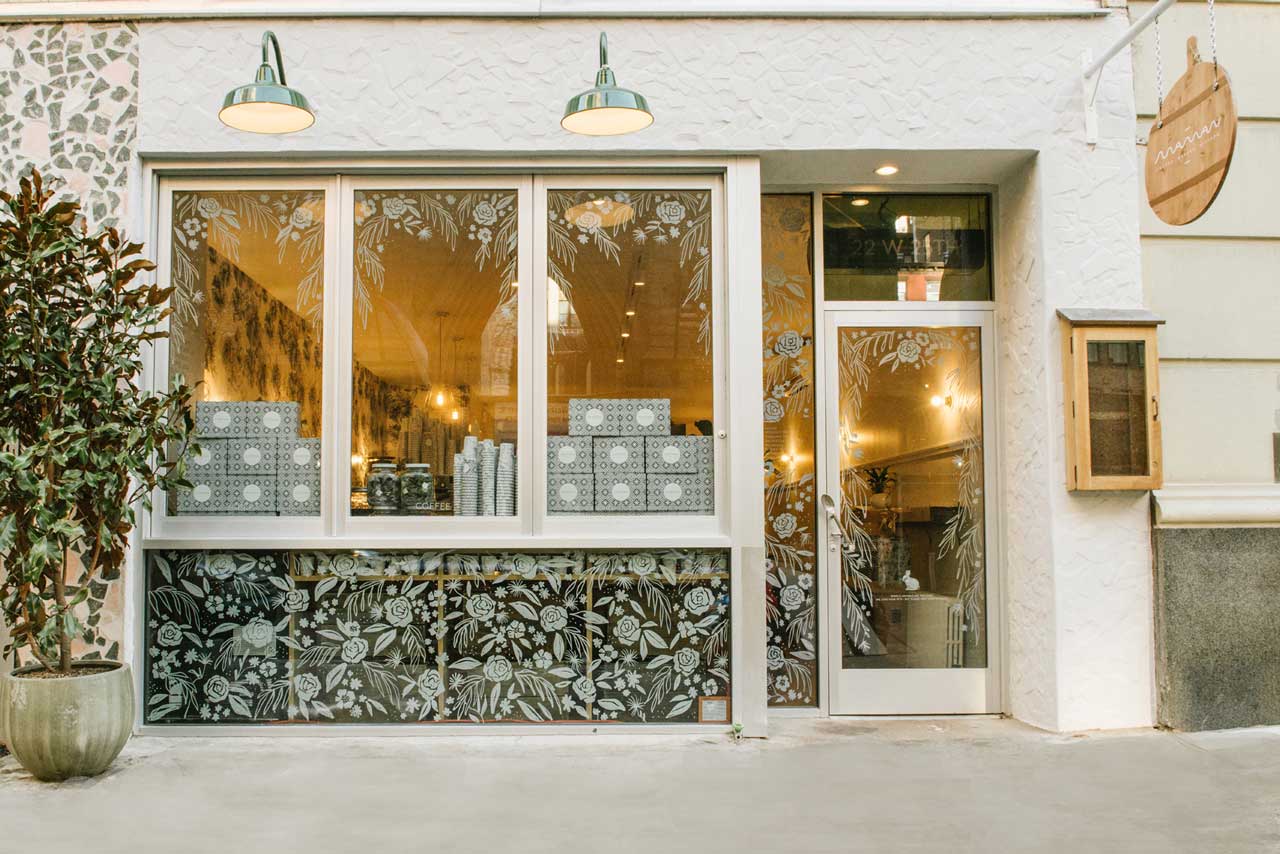 A bakery and café that has been in business for over seven years will soon be expanding across the Hudson River to a storefront surrounded by some of New Jersey's tallest buildings.
Manhattan-based Maman recently posted construction permits at the eastern retail space inside the 70 Hudson Street office building. The business debuted in 2014 when the husband-and-wife team of Benjamin Sormonte and Elisa Marshall opened their first outpost in SoHo.
The duo has since released a cookbook and currently operates 11 locations of Maman, opening their most recent cafe inside Rockefeller Center earlier this month. Besides eight Manhattan cafes, Maman has an outpost in Brooklyn's Greenpoint neighborhood and two other locations in Toronto and Montreal.
The French-inspired café focuses on breakfast and brunch options and features assorted pastries, croissants, and loaf cakes alongside coffees, espresso, teas, kombucha, and juices. More substantial fare from Maman includes a daily quiche, a make-your-own omelet, or a breakfast sandwich with homemade bourbon bacon jam.
Seasonal soups and salads rotate at the café, as do sandwiches like a PLT concoction consisting of pastrami, Manchego, tomatoes, and wasabi Russian dressing on ciabatta bread. A weekend sit-down brunch service includes menu items like eggs ratatouille or a pain perdu of thick-cut challah bread with granola, lemon ricotta, blueberry basil compote, and hot honey.
Sweets from the bakery are undoubtedly a highlight, as treats like s'mores cookies, Nutella brownies, and banoffee beignets round out Maman's experience.
Jersey City Upfront is reporting that the Hudson Street outpost of Maman is slated to open sometime in the fall. Hours of business have not been announced, but Maman's other locations tend to operate from around 7:30 a.m. until 6 p.m.
Maman will join CVS and Row House inside the 70 Hudson Street building, which is located down the block from a Sweetgreen outpost that opened last summer. The area has recently drawn smaller chain restaurants, as nearby 30 Hudson Street has welcomed a Bluestone Lane and Yaso Tangbao over the last two years.