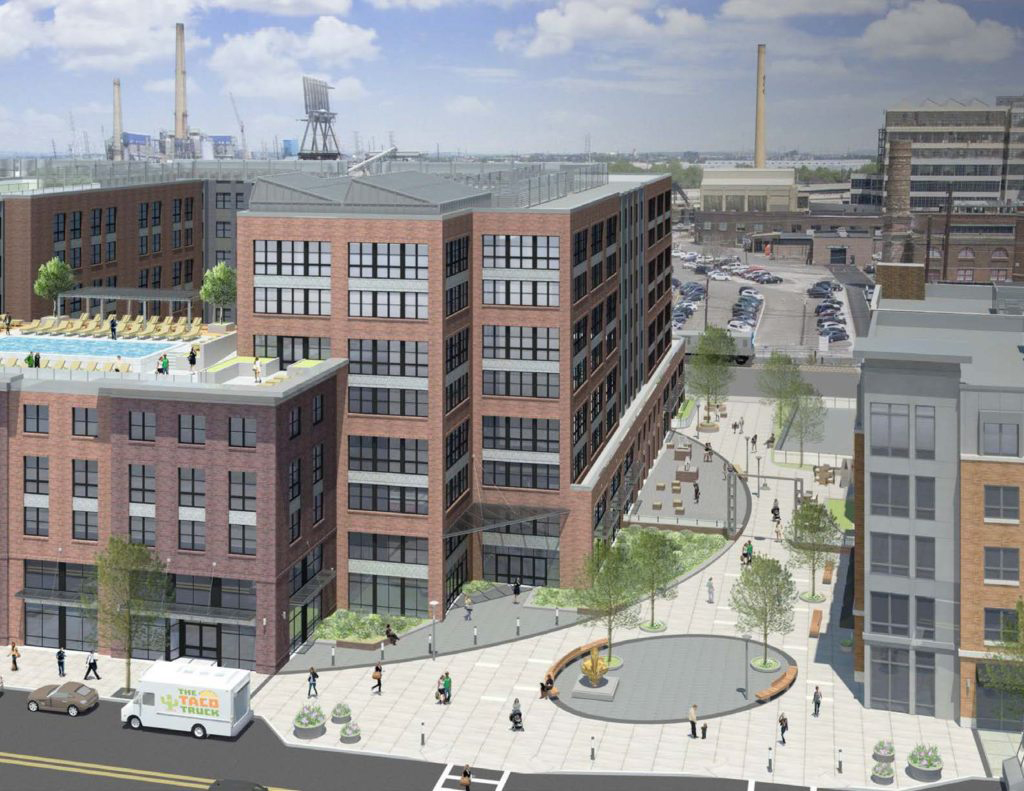 The site where a major new development was set to be constructed in Jersey City's Marion section has been put on the market.
Back in 2016, plans were revealed for Avenir, a mixed-use complex that was set to be built at 1072 and 1075 West Side Avenue. At the time, the proposal for the Marchetto Higgins Stieve-designed development at the Puccini's property and neighboring lots called for 486 units, 384 parking spaces, and 25,242 square feet of retail space. The project, which would consist of buildings ranging in height from three to eight stories, was approved by the Jersey City Planning Board later in the year.
However, construction never began on the premises. Now, the Amerestate Holdings-owned property has been listed for sale for $50 million, according to a report from RealEstateNJ. Manhattan-based Meridian Investment Sales is representing the property owner and describes this as a 3.35 acre "prime development site in Jersey City." Due to the approvals issued by the Planning Board in 2016, Meridian's listing states that a potential buyer would be able to start building at the property immediately.
Amerestate bought the site for $19.5 million just three years ago, according to reports at the time.
This news comes as officials are once again looking to construct a PATH station in the neighborhood since there are no stops in Jersey City west of the Journal Square Transportation Center. In January, Mayor Steven Fulop tweeted that the city "will build Marion PATH Station via public/private partnership," adding that "we just need [the] green light." An upcoming one-year study by the Port Authority of New York and New Jersey will take a closer look at the possibility.