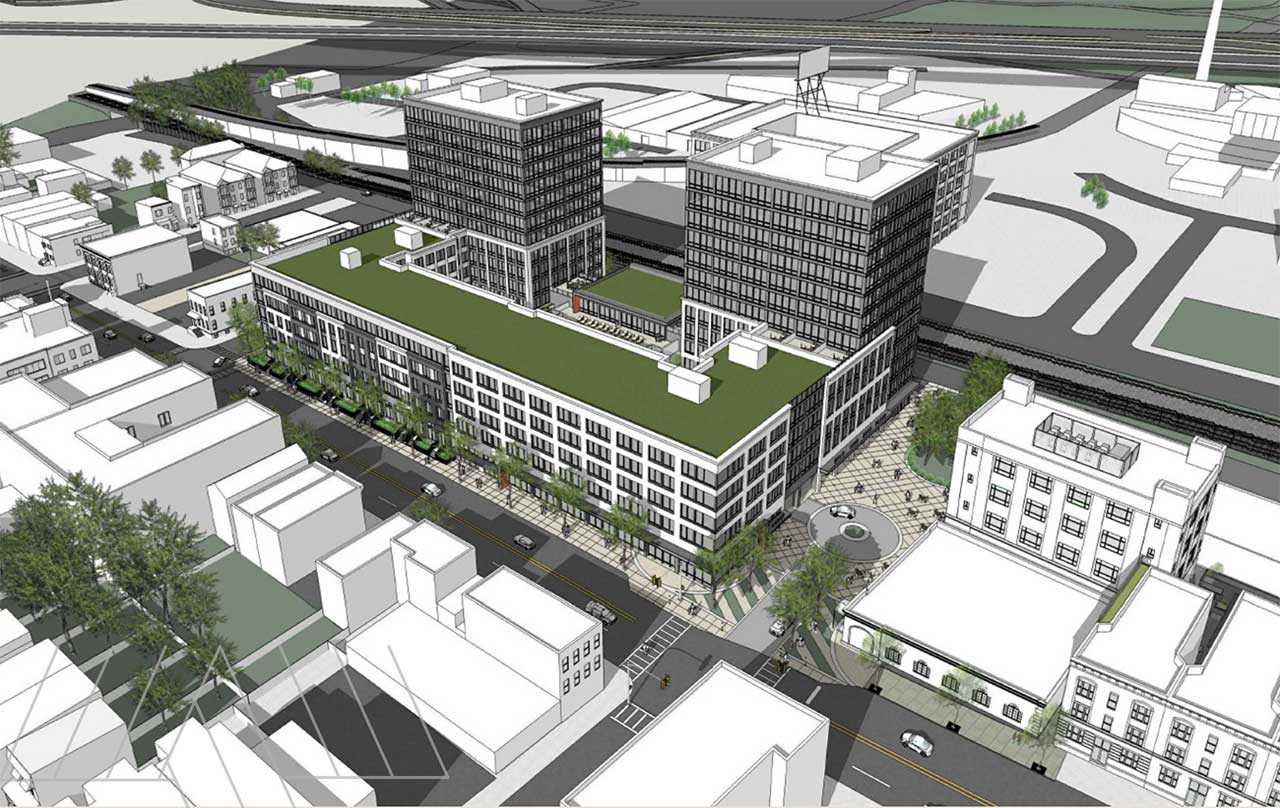 This week, a Toronto-based developer announced the acquisition of the former Puccini's site on Jersey City's West Side.
Back in 2016, plans were revealed for Avenir, a mixed-use complex to be built on the site at 1072 and 1075 West Side Avenue. The plans that were eventually approved by the Jersey City Planning Board called for 486 units, 384 parking spaces, and 25,242 square feet of retail space.
However, following the approval, work never began on the project. Then, last spring we reported that the owner at the time, Amerestate Holdings, was looking to flip the site for around $50 million, instead of beginning construction. Public records indicate Amerestate purchased the properties for a total of $19.5 million in 2015.
The Real Deal reported earlier this week that Altree Developments, a Toronto-based development company, bought the site for $48 million. The deal was marketed by Meridian Investment Sales, who also brought the buyer.
One potential reason the project never took hold appears to be an ongoing legal battle between the former owner and multiple other parties to the transaction. Amerestate alleges that the number of as-of-right units was misrepresented to them. According to court documents, the site was marketed as having the potential for 580 as-of-right units. However, after the sale closed, Amerestate claims they ordered a survey of the site and found out only 486 units could be built as-of-right. In order to build the expected 580 units, multiple variances would be required.
Although it's unclear if this is what led to the sale of the property, a nearly 20% reduction of buildable units certainly changes the financials of the deal.
The new owner, Altree Developments, announced recently their plans to move forward with the project which "will consist of five buildings that include 477 residential units and approximately 23,000 square feet of retail space."
The most recent iteration of the project was designed by Hoboken-based Marchetto Higgins Stieve and features "a modern architectural style with large windows and artful composition of materials and colours."
Altree is developing the site in collaboration with Lanterra Developments and Lantree Developments.
Previous Avenir coverage: