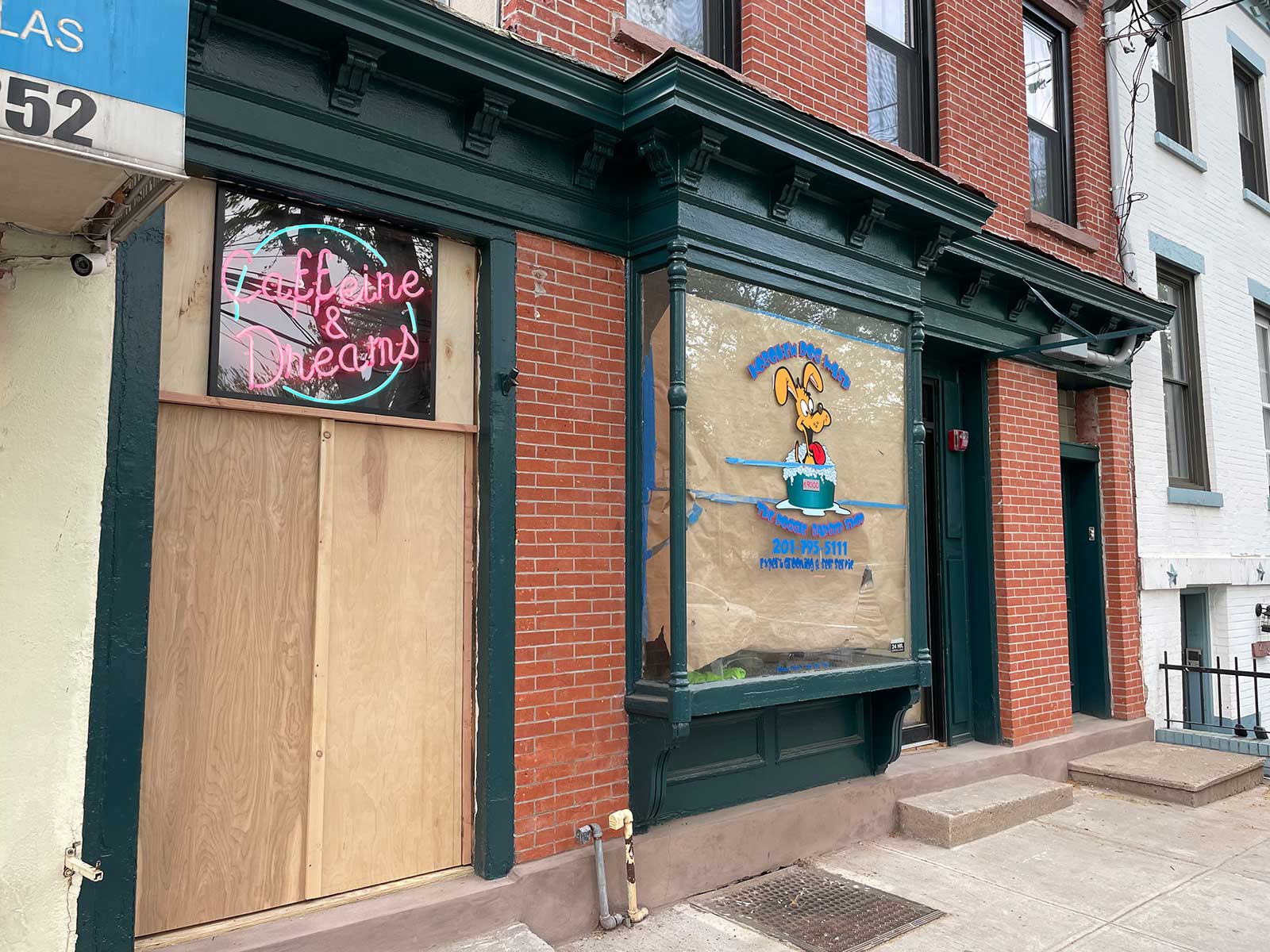 Hoboken's epic collection of coffee shops will be adding a new entry as Jersey City's Modcup will be heading back to their roots for their next outpost.
Modcup, who roast their premium beans out of their facility at 25 Senate Place, initially started as a single mobile coffee cart slinging cups in Hoboken. Owner Travas Clifton eventually purchased a 1969 Citreon coffee truck to run Modcup out of, which still makes appearances in Jersey City's Exchange Place neighborhood.
Clifton has since transformed Modcup into quite the local coffee empire that includes three cafes, a roastery, and a brisk online business. Modcup's first brick-and-mortar location has been a staple on Palisade Avenue in The Heights for years, sitting directly across from Riverview Park.
Their Hoboken outpost will also be located across from greenery, as Modcup is slated to take over a storefront at 211 4th Street next to Church Square Park. The company's iconic "Caffeine and Dreams" sign has already been put up, although Modcup have not yet officially announced the new location.
Those looking for further updates and a possible opening date for the Hoboken spin on Modcup can follow the brand on Instagram at the handle @modcupcoffee.