Jersey City's Modcup will be opening a new location in Hoboken for their next outpost.
With national coffee chains competing to introduce their fall pumpkin drinks early, New Jersey roasters say they'll wait until cooler temps prevail.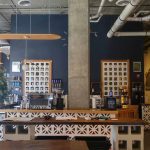 Jersey City's hometown coffee roaster Modcup is opening up it's long awaited 25 Senate Place location today. The announcement on their Facebook page indicates a soft opening all week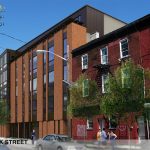 The 1930's warehouse at 124 Brunswick Street that was once known as "The Fish Market" and more recently as Modcup's roasting facility, has an...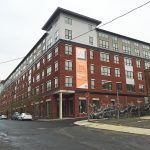 25 Senate Place is a new 265 unit rental building in the Journal Square neighborhood of Jersey City. The 5 story building features a...