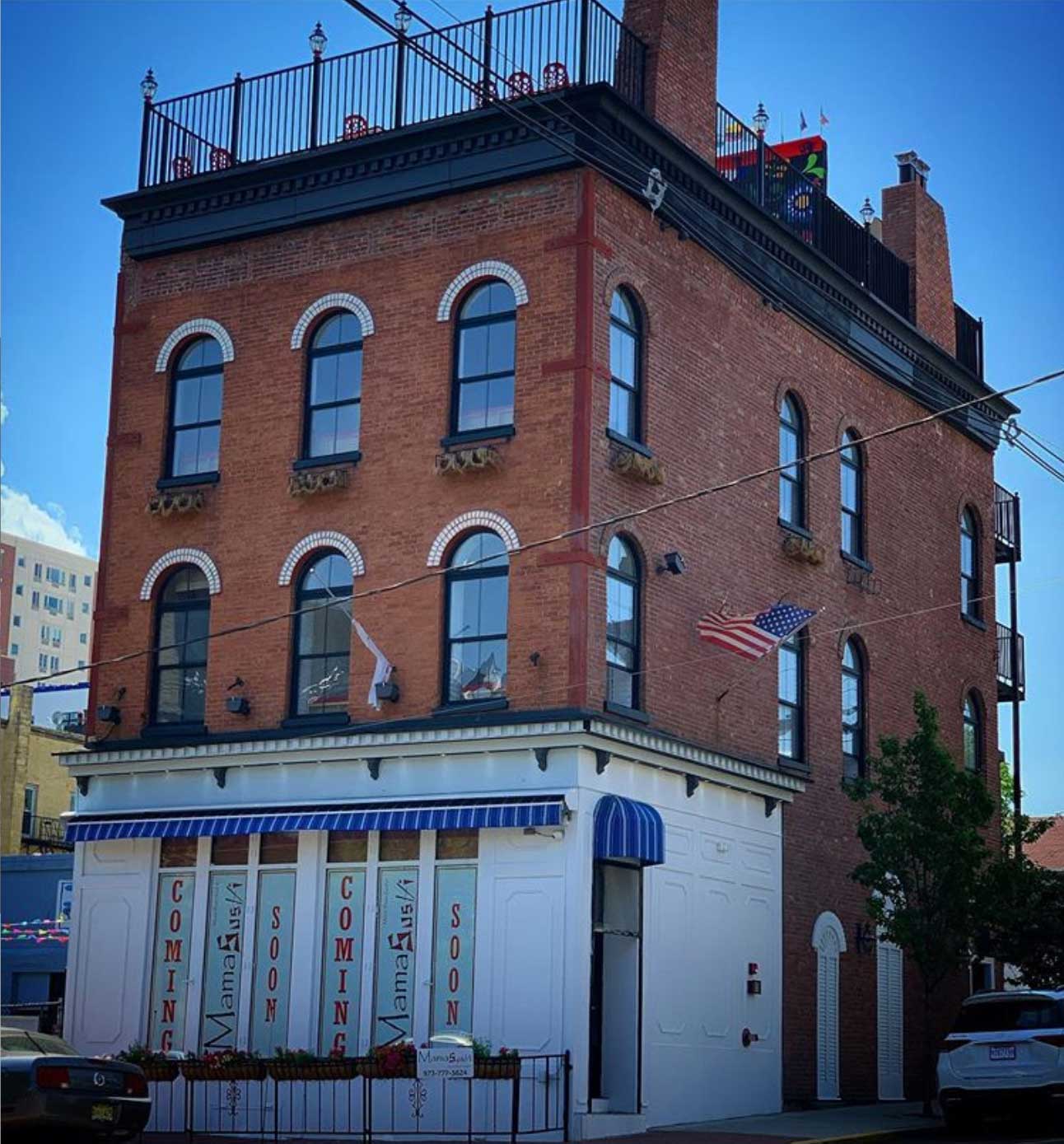 A New York-based restaurant that has recently expanded across the Hudson River is looking to soon bring their fusion cuisine to a large Park Avenue property near the Weehawken border.
MamaSushi's unique splicing of Asian and Latino cuisines has garnered them a lot of attention over the last decade. Originally launched along Dyckman Street in Manhattan's Inwood neighborhood, the eatery incorporates typical Caribbean cuisine with traditional Japanese dishes, with their unique sushi rolls being the standout.
The owners of MamaSushi, along with Executive Chef David Nuñez, expanded their footprint to Harlem in 2016 and have since opened two Garden State outposts in Elizabeth and Passaic. Their next spot will be inside 3417 Park Avenue in a huge space that formerly served as home to Vale Tapas Bar.
The latest MamaSushi space is made for this moment's unfortunate realities; the three-story property has a rear outdoor dining area plus a roof deck that should make running the restaurant amid COVID-19 restrictions a bit easier.
Diners at the soon-to-open restaurant can look forward to an extensive selection of "Latin Sushi" dishes, which feature rolls with fully cooked proteins and ingredients like sweet plantains, guacamole, white cheese, or pico de gallo. All sushi is made to order and many of rolls are utterly unique.
An El Pulpo Loco Roll features grilled Portuguese octopus, avocado, cucumber, and jalapeño, while the restaurant's Villa Mella includes fried beef and chicharron. Their Buddha roll consists of shrimp tempura, eel, and mango, but MamaSushi additionally sports many non-sushi options on their menu.
Entrees at the restaurant include truffled lobster with udon and smoked gouda or a grilled shrimp dish with batatica frita. MamaSushi also offers an Omakase chef's tasting menu with five and seven course options for those interested.
A selection of traditional and craft cocktails, sangrias, mojitos, and sakes will be on tap at MamaSushi and both of the restaurant's culinary styles will be represented in brews that include beers from Presidente, Corona, Kirin, and Asahi. A happy hour menu will be available from 12:00 p.m. to 7:00 p.m. daily and all day long on Thursdays.
MamaSushi's latest New Jersey spot doesn't have an exact opening date just yet, but they've created an Instagram account specific to their Union City location at the handle @mamasushiunioncity where an announcement could be coming soon.
Related: