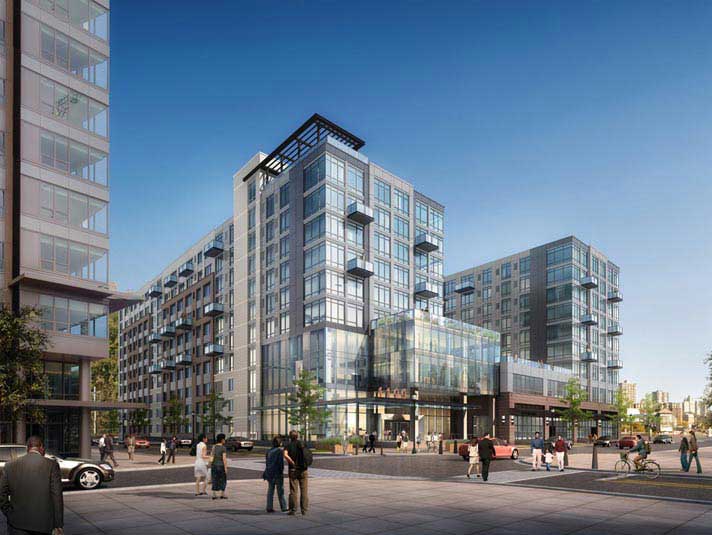 A building in Weehawken that was completed nearly two years ago could soon have a business with a liquor license.
A company called Roseland BB Hospitality, LLC applied to the Weehawken Alcoholic Beverage Control Board to take over what is currently an inactive pocket plenary retail consumption license held by the similarly named Roseland Hospitality Corp. The license would be used at 1100 Avenue at Port Imperial, according to a legal notice. The address in question is home to the RiverHouse 11 at Port Imperial development.
Roseland BB Hospitality, LLC is made up of two firms, one of which, Roseland BB Partner, LLC, is associated with Mack-Cali's Roseland Residential Trust. The notice states that the other firm, Butcher and Baker, LLC, is owned by Tara Glick of Brooklyn and Christopher Lim of Manhattan.
Glick and Lim, along with Mack-Cali Chief Executive Officer Michael DeMarco and General Counsel and Secretary Gary Wagner, are each listed as the "Vice President" of Roseland BB Hospitality, LLC.
As Jersey Digs has chronicled, firms associated with Mack-Cali have spent the last several years acquiring the rights to multiple Hudson County liquor licenses, particularly in Jersey City. In fact, public notices from November 2019 and January of this year show that the company's Harborside Hospitality Corp. also applied for the plenary retail consumption licenses previously held by Cook Me, LLC and Arcarlo, LLC.
In 2018, the Township of Weehawken planned to issue two new liquor licenses for hotels, though the only businesses eligible to apply were the owners of certain properties at Port Imperial. As Jersey Digs reported at the time, most of the properties were associated with companies linked to Mack-Cali.