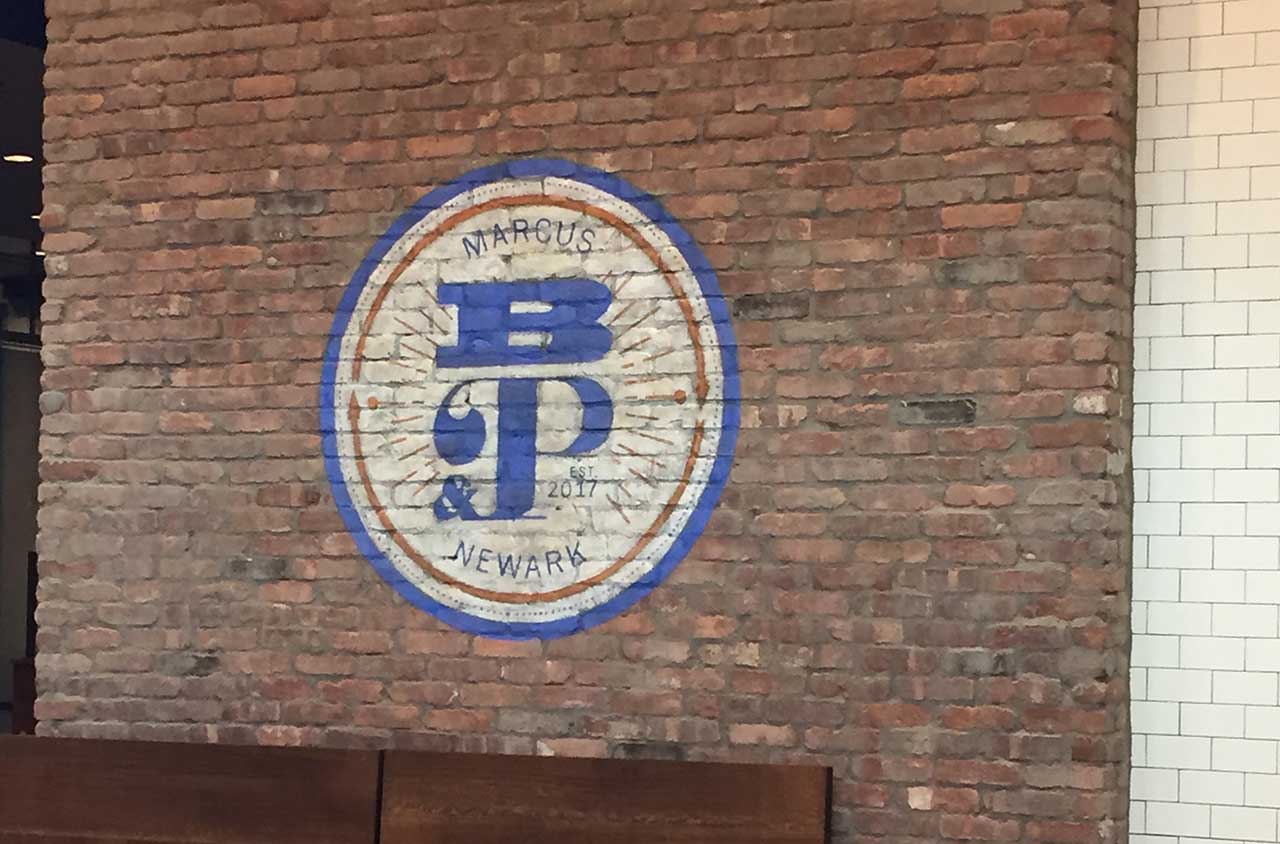 The Brick City's food scene has been rising for some time, but the biggest feather in Newark's cap comes courtesy of a celebrity chef who's getting ready to open what could become the city's go-dining destination.
Chef Marcus Samuelsson, a Sweden-born James Beard winner who has published several cookbooks and appeared on programs like Bravo's Top Chef, announced late last year that he was partnering with Ron Moelis of L+M Development to bring a new restaurant to Newark's Hahne & Co. development. That restaurant will be dubbed Marcus B&P, with the B standing for bar, bodega and beer and the P being short for parlor, patisserie and provisions.
The 55-seat, 2,250-square-foot restaurant has been gearing up for their run by getting involved in the local community. They cooked up brick-oven pizzas for hungry residents during September's Halsey Festival, and provided paella dishes at last month's grand opening party for the Grammy Museum in Newark's Prudential Center.
The restaurant recently launched their website and has settled on an executive chef that will be familiar to fans of Samuelsson's other eateries. Jersey-born Leonardo Marino will head Marcus B&P's kitchen, and his resume is impressive. His experience includes stops at New York City's Le Bernardin and Washington D.C.'s Westend Bistro before landing head gigs at Harlem's Red Rooster and Samuelsson's Bermuda restaurant, which is simply named Marcus'.
Signs outside the restaurant indicate Marcus B&P is currently hiring for several positions including hostess, servers and bartenders, and those interested can apply at [email protected]. The restaurant will have a full liquor license, but little is known about their specific menu thus far. Pedestrians passing the restaurant's Halsey Street entrance can get a little sneak peek of the space that features exposed brick walls and a sleek design, as paper in the windows previously blocking the interior has been partially removed.
An exact date hasn't been announced, but Marcus B&P appears to be very close to opening. A new sign for the restaurant is up in the main entrance of the Hahne & Co. property and a member of the local community said she was told the space would opening in the coming weeks. A construction worker on-site told Jersey Digs that they hope to open "this month" but was unsure of any specific date.
For their part, the restaurant has also established an Instagram account at the handle @marcusbpnewark and wrote in an October 20th post that they will be announcing their official opening date soon.