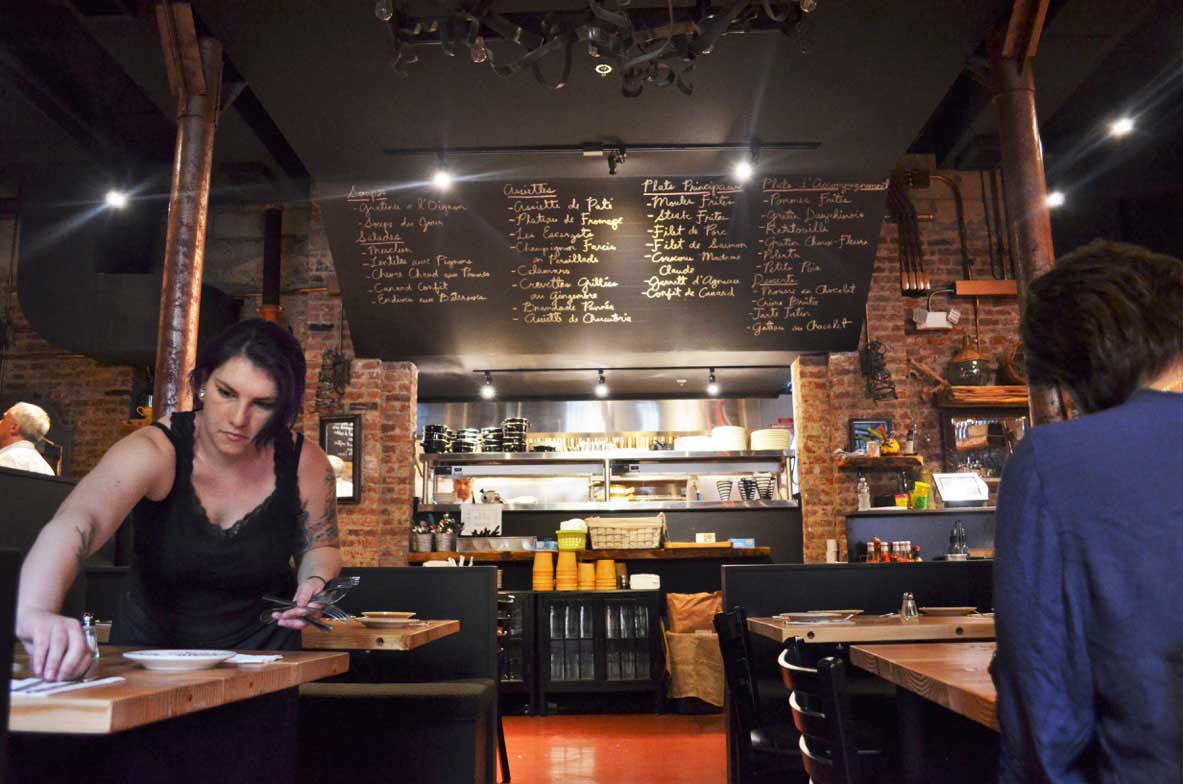 A Village staple since 2002, Madame Claude has made a name for itself by bringing delicious French cuisine and a casual, cozy atmosphere to the neighborhood. After a minor name change to Madame Claude Bis (Bis means twice, or second, in Latin), the French café has reopened in the newly revitalized, historic White Eagle Hall, restored by Ben LoPiccolo Development Group, LLC (BLDG).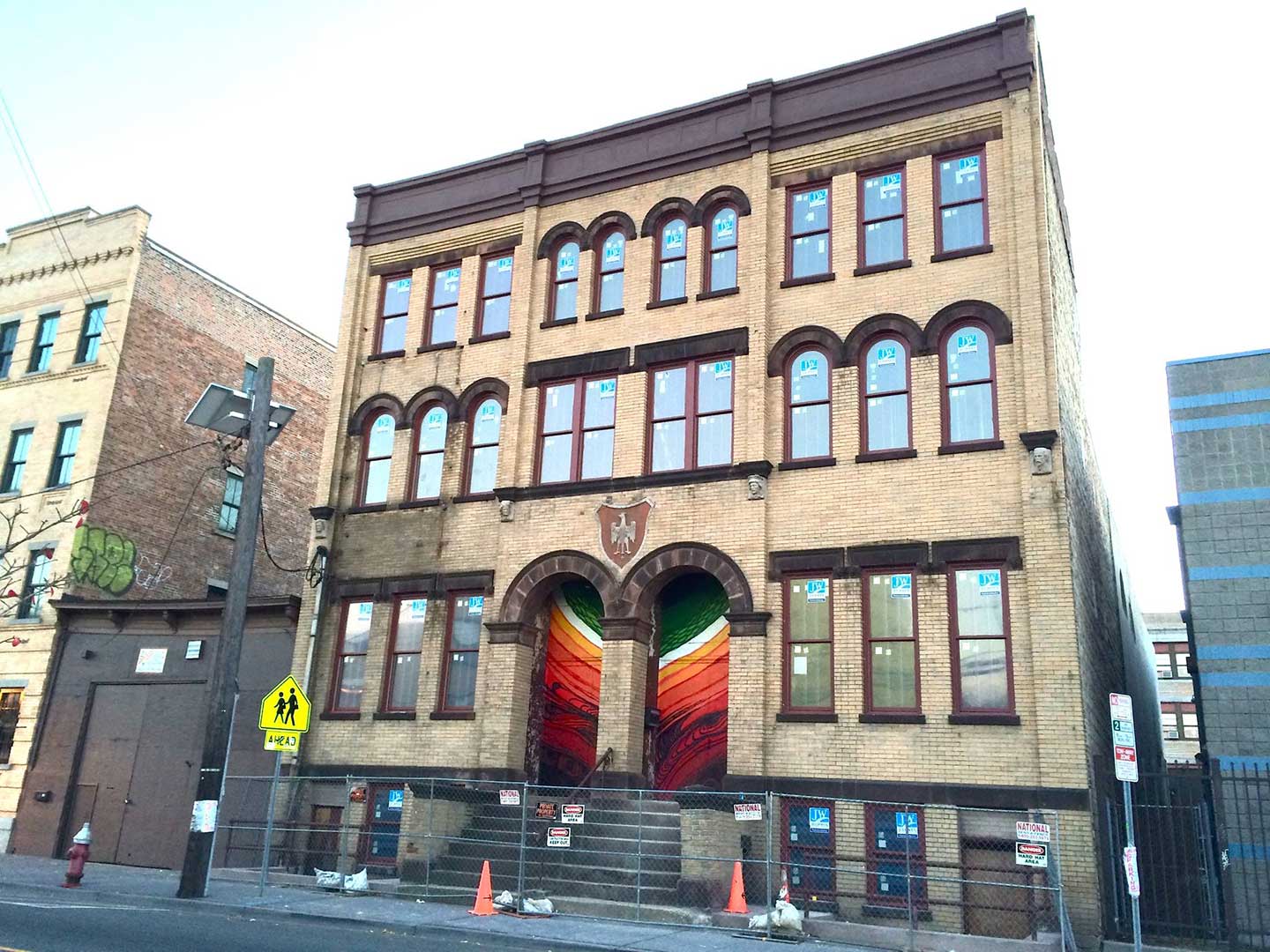 The move comes following the completion of the first phase of a three-phase process to restore White Eagle Hall. Constructed in 1910 by Polish Immigrants, the hall served as a theater and public assembly facility for the neighborhood. Plans for the revitalized building call for two restaurant spaces and a 400-seat/800-standing theater that will be home to Jersey City Theater Center. The second restaurant space, opening soon on the front side of the theater at 335 Newark Avenue, will be a new concept serving Progressive American cuisine with Asian accents, and tiki-style cocktails.
Madame Claude Bis' new space not only doubles their seating capacity but more than tripled the size of the kitchen, adding a state-of-the-art prep area and grill as well as its first ever Raw Bar.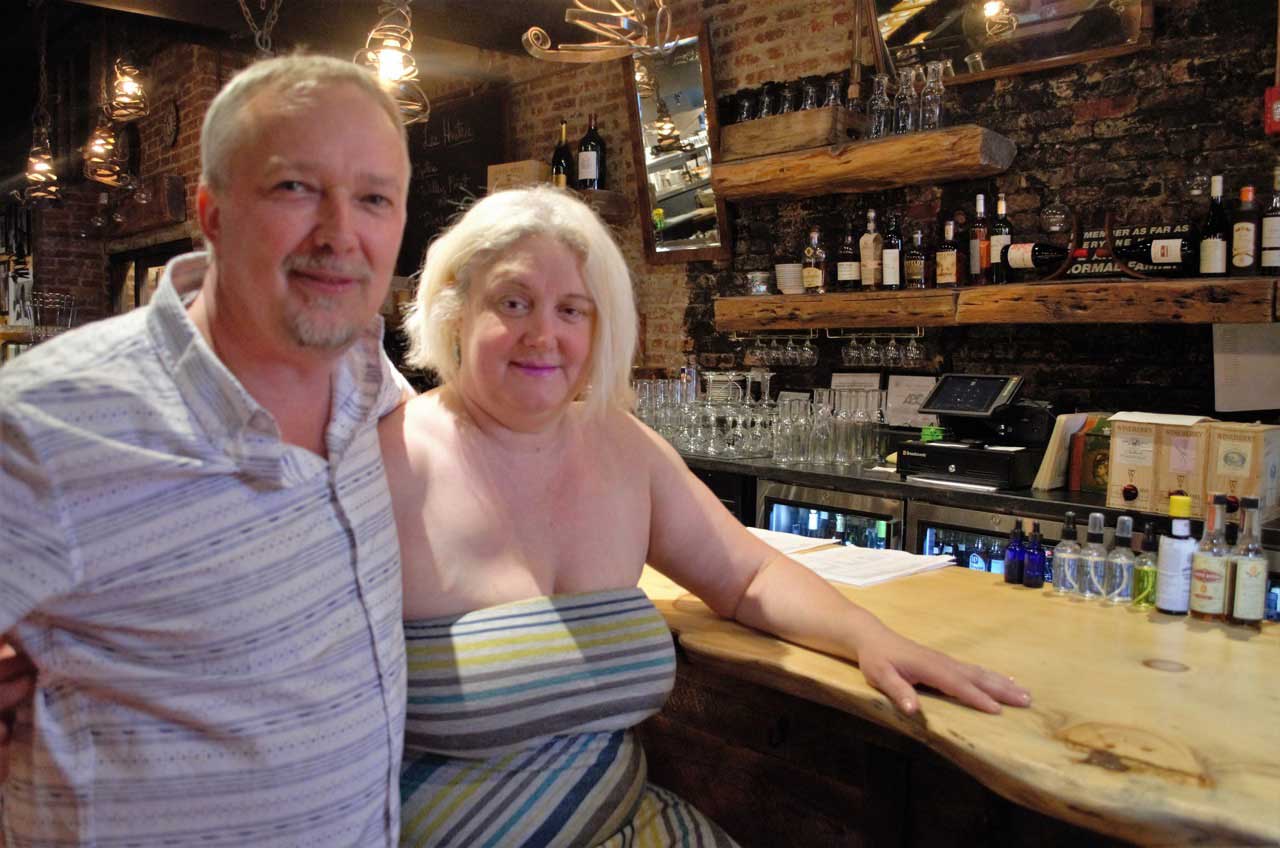 "What I like about our expansion is that we can do really fun things with the specials," said Mattias Gustafsson, one-half of the husband and wife team behind the restaurant. "We kept our basic menu the same because its proven and people love it. But now we have the flexibility to create new specials, which we often base on what is in season and produce we find locally."
Not only a more functional space, the new location also brings with it a full bar and new specialty cocktail menu plus a wine bar stocked with an exclusive, affordable selection of French Appellation wines.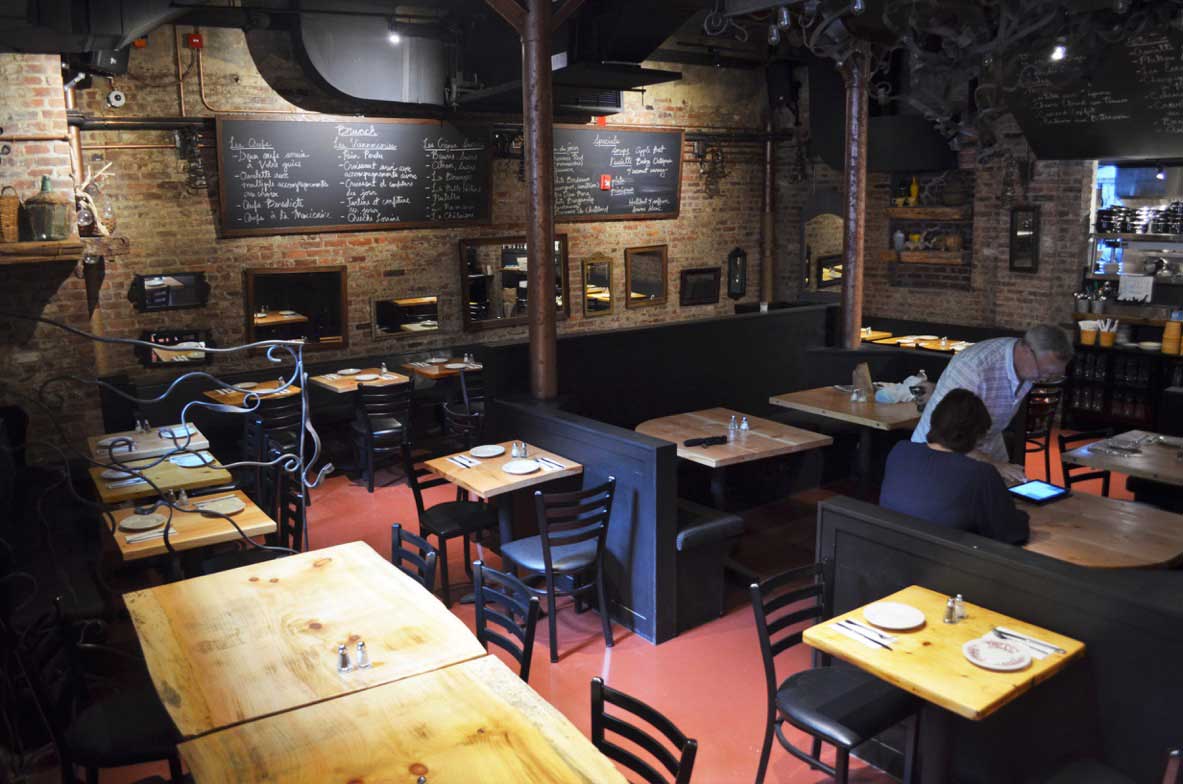 The space itself offers charming historical details like original brick walls from the original 1910 structure. Natural, "light" wood tables, with black seating adds a dash of the rustic, further accentuated by wrought iron light fixtures custom-made by local metal sculptor, Matt Johnson. Outside is a new courtyard (seats 16) for al fresco dining.
As we reported back in February, Madame Claude's old space is slated for development. GothamWest, the developer behind the project at 156-166 Brunswick Street, presented a proposal calling for two new buildings separated by an existing alleyway. One building will rise 6 stories and house 19 units, and the other rises 5 stories with 17 units. The proposal also calls for a new restaurant space to replace the one Madame Claude left.
[gmap height="250px"]390 4th St, Jersey City, NJ 07302[/gmap]
Madame Claude Bis – 390 4th St, Jersey City, NJ 07302