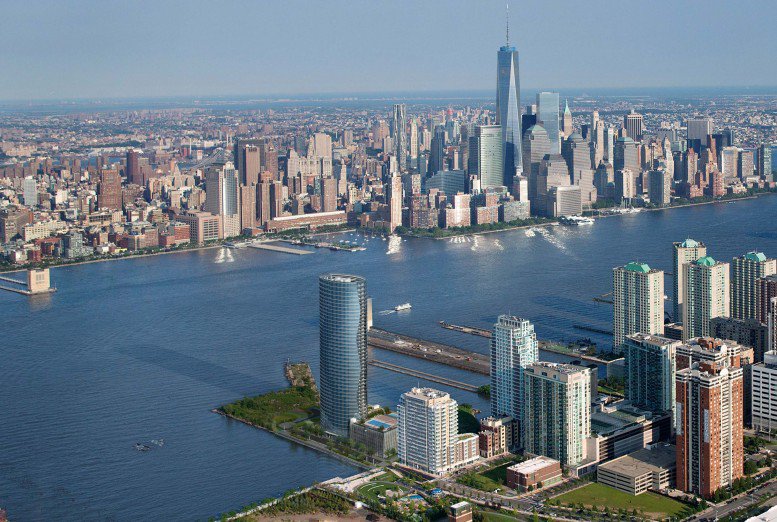 The Lefrak Organization broke ground this week on its newest Newport tower Ellipse. The 43-story oval rental tower is clad in all glass and is uniquely positioned on a peninsula jutting out into the Hudson River.
Because of this placement, site preparation was no easy task. In anticipation of the next Sandy scale disaster, the ground floor needed to be brought up 13 feet. To do so, 50,000 tons of dirt had to be trucked into the site. According to Jamie LeFrak, principal and vice chairman of Lefrak, this alone added 2% to the project costs.
The tower was designed by Arquitectonica, an international architecture firm with project spanning the globe. Their other NYC projects include the Bronx Museum of the Arts and the Westin Times Square. Ellipse will rise 444.5 feet and house 376 rental units. The 592,800 square foot project will also have a retail component.
Lefrak is aiming to complete Ellipse sometime in 2017.
Lefrak is no stranger to Jersey City. Originally developing the entirety of Newport, they've also branched out into other areas such as Hamilton Park with their Embankment House project.