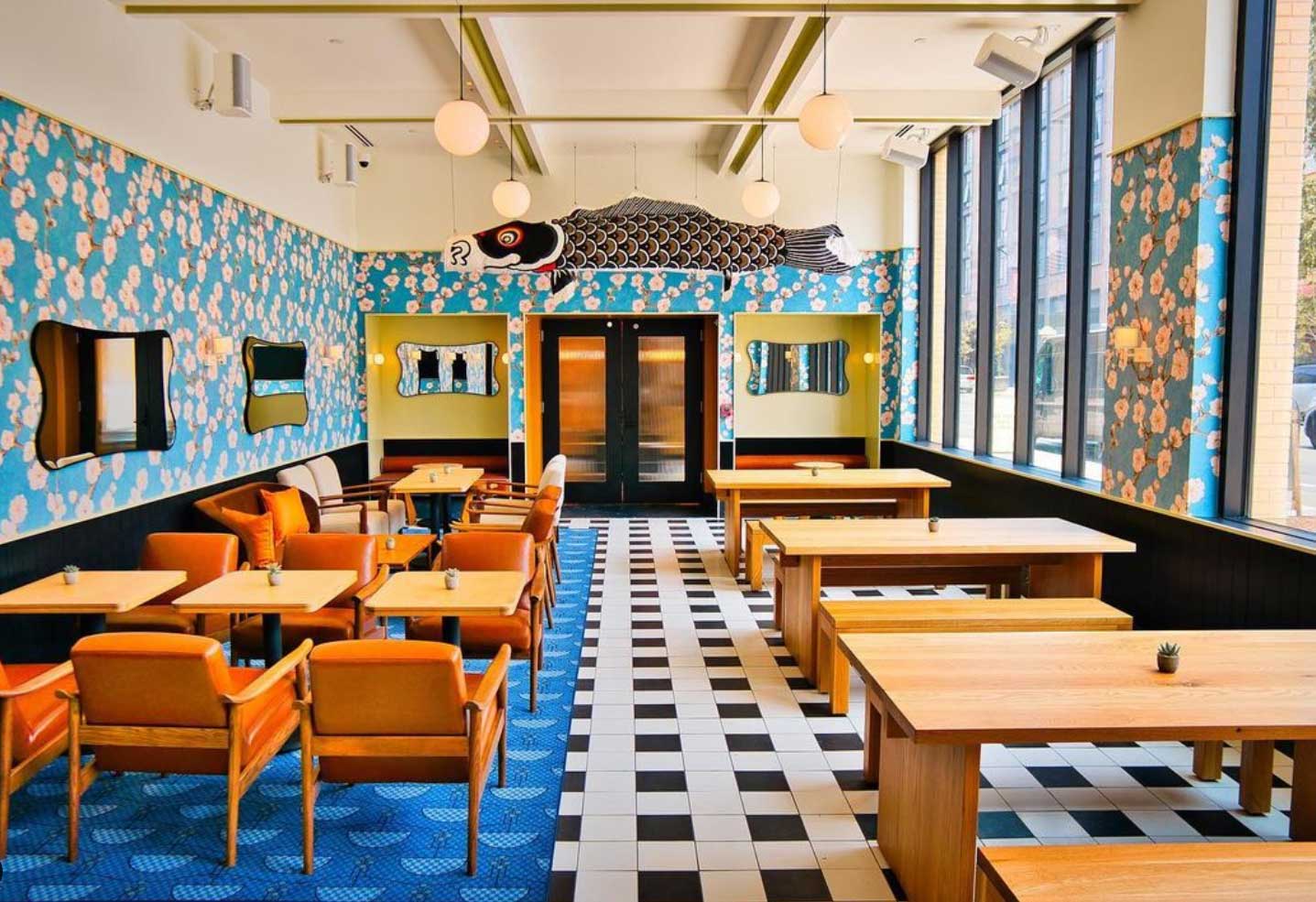 One of Downtown Newark's most high-profile developments has officially added a new eatery to the block as an acclaimed restaurateur has launched the Asian-influenced Kinjo.
On November 15, the lights finally went on at 159 Washington Street on the ground floor of the Newark Urby project. The newest eatery to hit Downtown Newark comes courtesy of owner Jamie Knott, who runs Jersey City's Cellar 335 in addition to the Bergen County eateries Saddle River Inn and Saddle River Cafe.
Knott opened Madame in Jersey City last year and has partnered with Chef Bill Sanders for Kinjo, which translates to "neighborhood" in Japanese. The bright space features both bar and table seating and serves an eclectic variety of Japanese and Korean-style cuisine.
Starters of dumplings, temaki rolls, bao buns, and sushi are on the menu at Kinjo along with their "bread service" dish, which consists of a steamed bao with miso butter, scallion, and crispy garlic furikake.
The restaurant has yet to post a full menu on their website but has teased ramen selections and main dishes that include a "shortie" 18-hour short rib in beef broth with umami tomato, kimchi, and haystack potato.
Libations at Kinjo include a selection of wines and sake by the glass alongside some Asian-inspired signature cocktails. A few of the concoctions include a Spill the Cha that mixes vermouth, jasmine, lemon wonderfoam, and gin or a "Nork Fashioned" which blends black lemon bitters, black sesame averna, bourbon, and kikori rice whiskey.
Kinjo is now open for dinner service starting at 4 p.m. and the restaurant can be followed on Instagram at the handle @kinjo_nj.