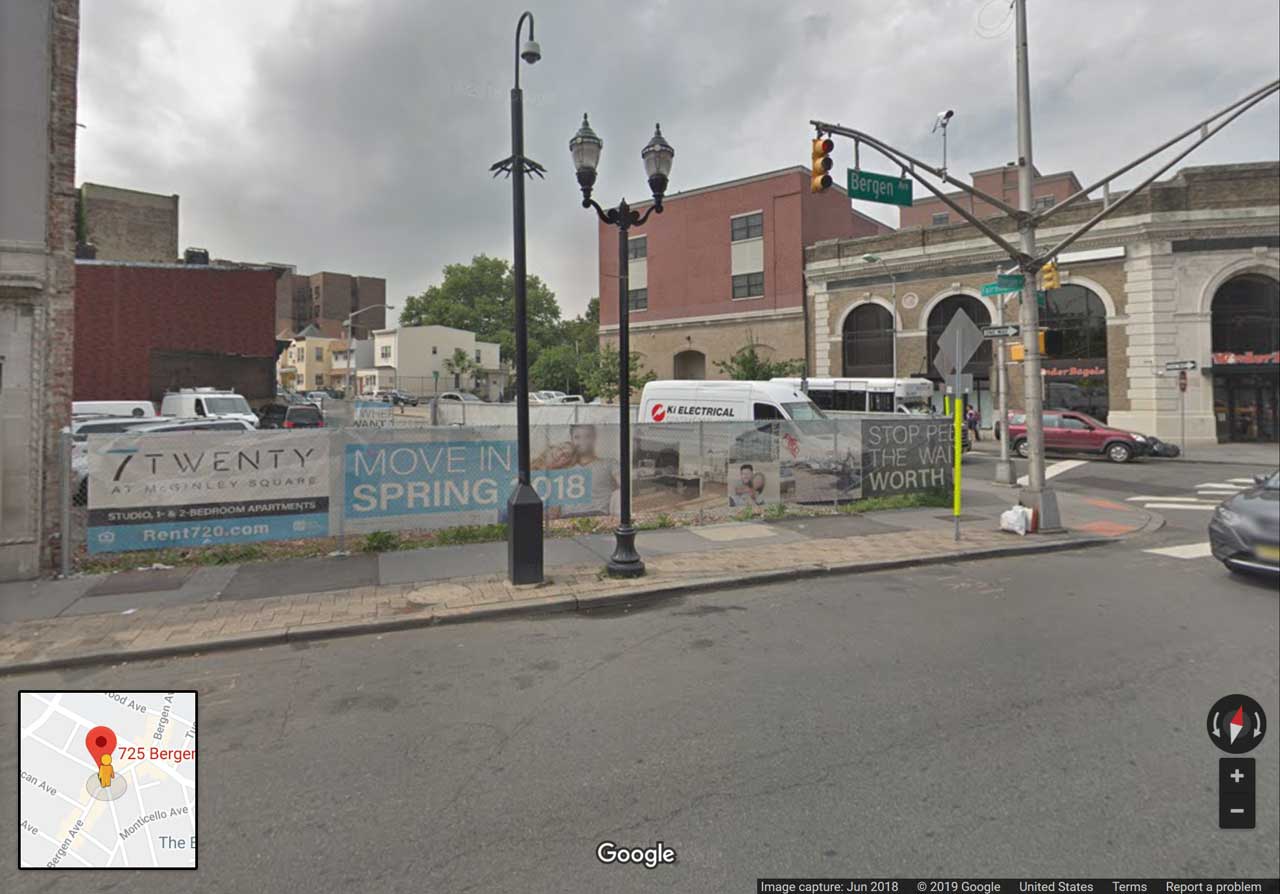 For the better part of half a decade, there have been plans in place for a vacant lot in McGinley Square at the corner of Bergen and Fairmount Avenues. While activity at the site has been limited, there has been some work going on behind the scenes and it appears the development could still move forward.
The parcel, the official address of which is 725 Bergen Avenue, is owned by Ridgefield Park-based KABR Group. The company purchased a dilapidated set of buildings at the site back in 2014, promptly demolished them, and then got to work on designing a new development with New York-based GRO Architects.
The original application was initially approved by Jersey City's planning board in July 2015. The company then applied for a two-year extension of the approvals in December 2017, and the board just granted KABR another 1-year extension last month. The development calls for a five-story building to rise at the property that will include 18 luxury rentals, breaking down as eight one-bedroom units and 10 two-bedroom units.
No parking is included in the plans, but there would be 2,871 square feet of retail space split between two storefronts that face Bergen Avenue. The building is still listed as one of the development projects on the KABR Group website, who are responsible for the now-completed 720 Bergen Avenue rental building that's across the street.
The path ahead for 725 Bergen Avenue remains a bit unclear, but the extension of the approvals demonstrates the company still has some intentions for the property. The possibility of a "flip" should perhaps be considered; KABR gained approvals last year for a project in Downtown at 270 Newark Avenue that demolished a building they first attempted to sell and then put up at auction. The company has not yet announced any plans, nor responded to our request for comment on the matter.