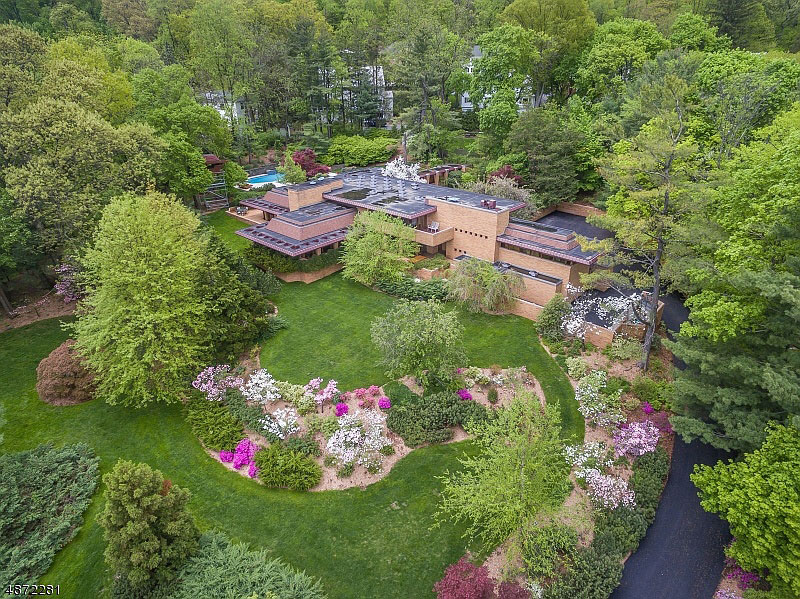 Located in Maplewood, this unique mid-century home was designed by John Rattenbury of Taliesin Architects, a subsidiary of the Frank Lloyd Wright Foundation. The aesthetics of the Kessler Residence have obvious parallels to Wright's own designs both in its Prairie-style architecture and its interior details.
Although slightly more lavish in size and material than a traditional Wright home, the way the architecture integrates itself with its natural surroundings is one of Wright's main principles. The 1.8 acres of lush landscape house a heated pool complete with whirlpool and a waterfall, a treehouse, a pergola, and a built-in gas barbeque grill.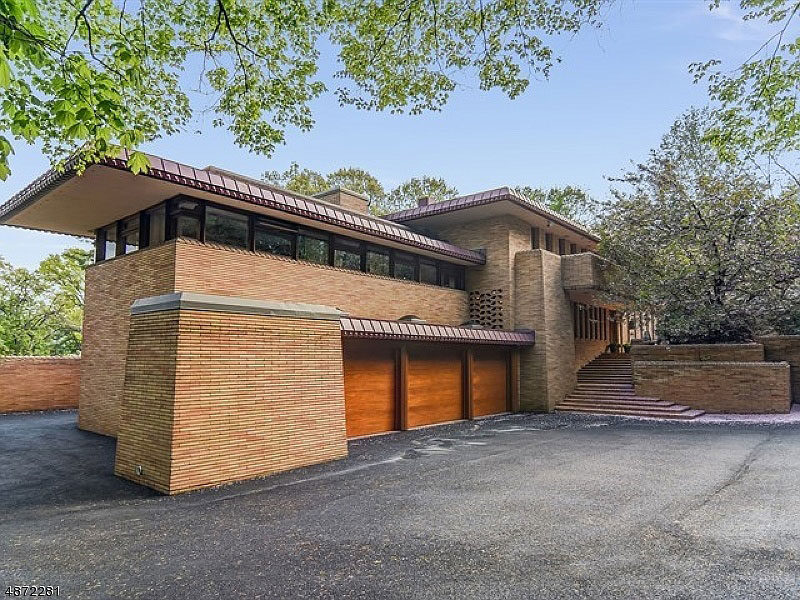 Nicknamed Shizuka Na Uchi, meaning "The Calm or Peaceful Home," the home achieves this through a connection to the outside. The home's two-story reception area leads into the glass-enclosed living room with elaborately designed ceilings and custom built-in furniture. At 7,000 square feet, the home boasts seven bedrooms and 10 bathrooms — each bedroom includes its own ensuite bathroom.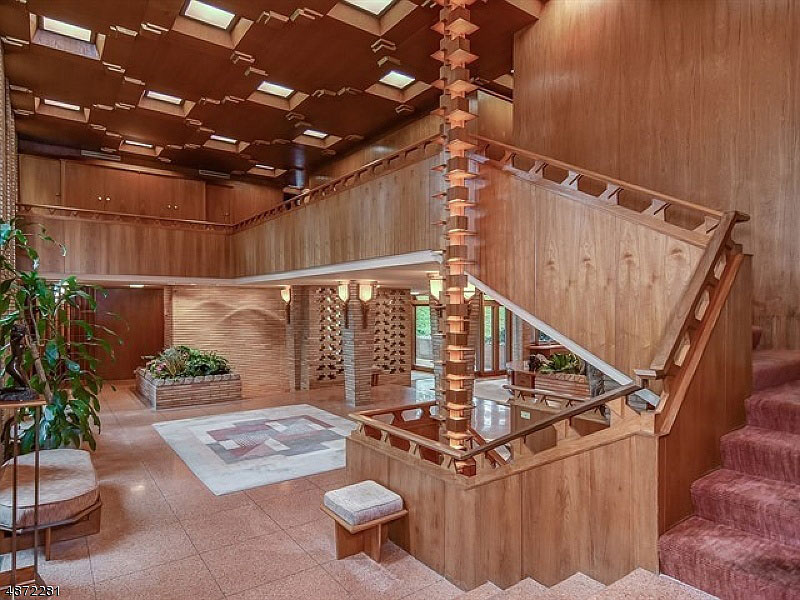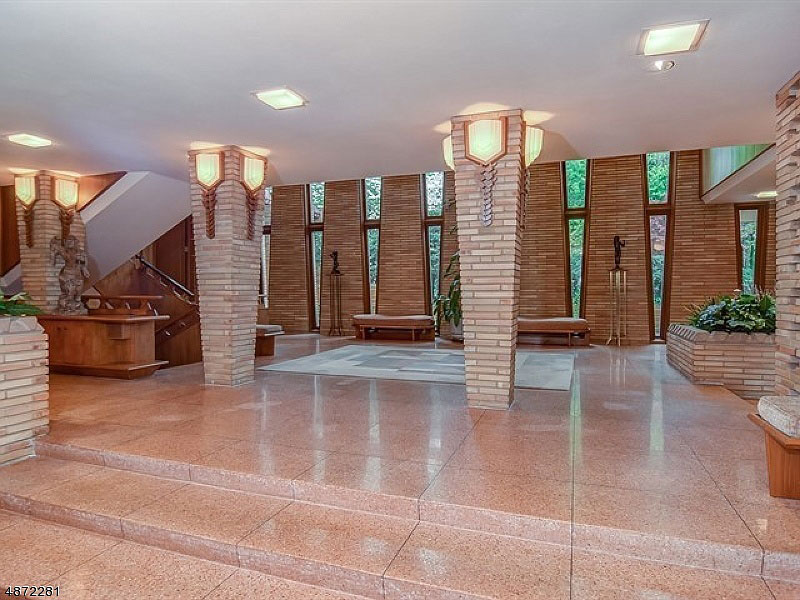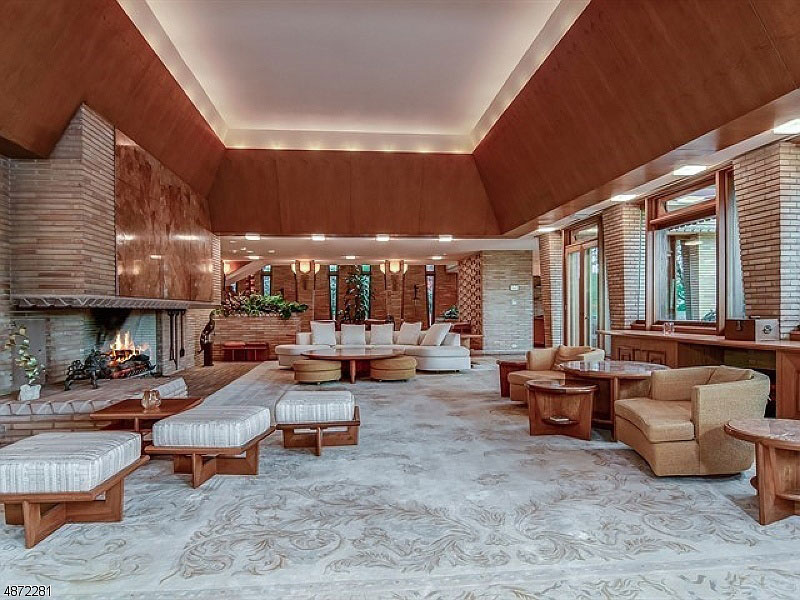 Rattenbury worked on over 60 Wright projects in the nine years from when he became a member of the Taliesin Fellowship to when Wright died, making him a certified acolyte. This unique property is a great opportunity to own a piece of architectural history.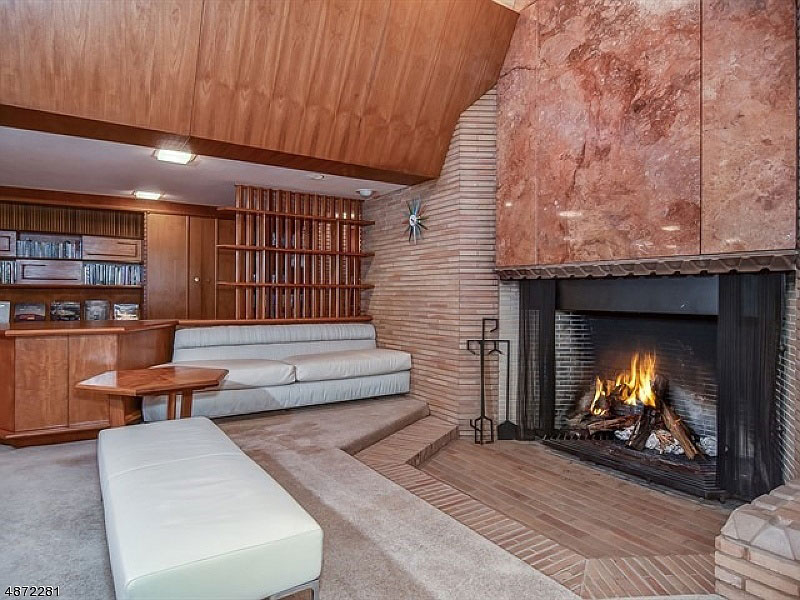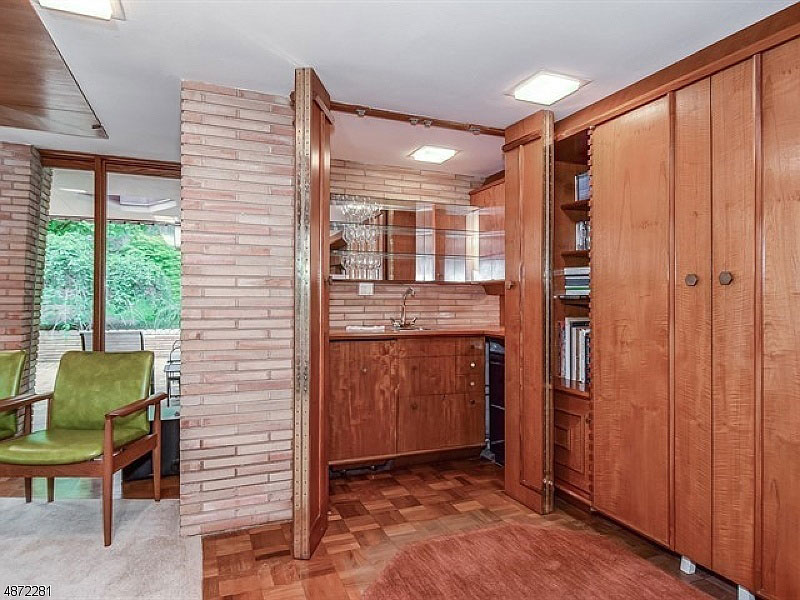 The property, located at 15 Tower Drive #19, is asking $2,999,000.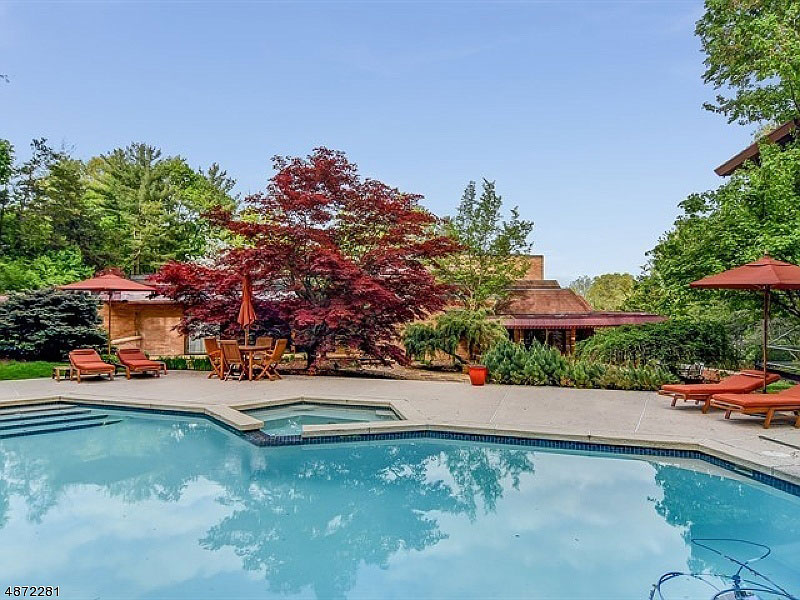 Listing: 15 Tower Drive #19 [Zillow]
Related: