Nestled among the trees with walls of windows and balconies overlooking the woods, this urban tree home in Mountain Lakes makes the most of its serene hillside location.
To fully embrace the wooded views, the principal rooms of the home are located on the upper level. These spaces include the great room complete with vaulted ceiling and central fireplace, the dining room, the family room, and the updated kitchen which opens up to the sunroom with access to the deck that's built over the ravine.
The more private program, the bedrooms, are housed below and open to a wrap-around balcony. Additionally, a basketball court is featured beneath the home, accessed by a spiral staircase.
The incredible amount of windows and skylights throughout the home help strengthen the home's connection to its site by bringing the outside in. At over 2,600 square feet the home includes four bedrooms and four bathrooms.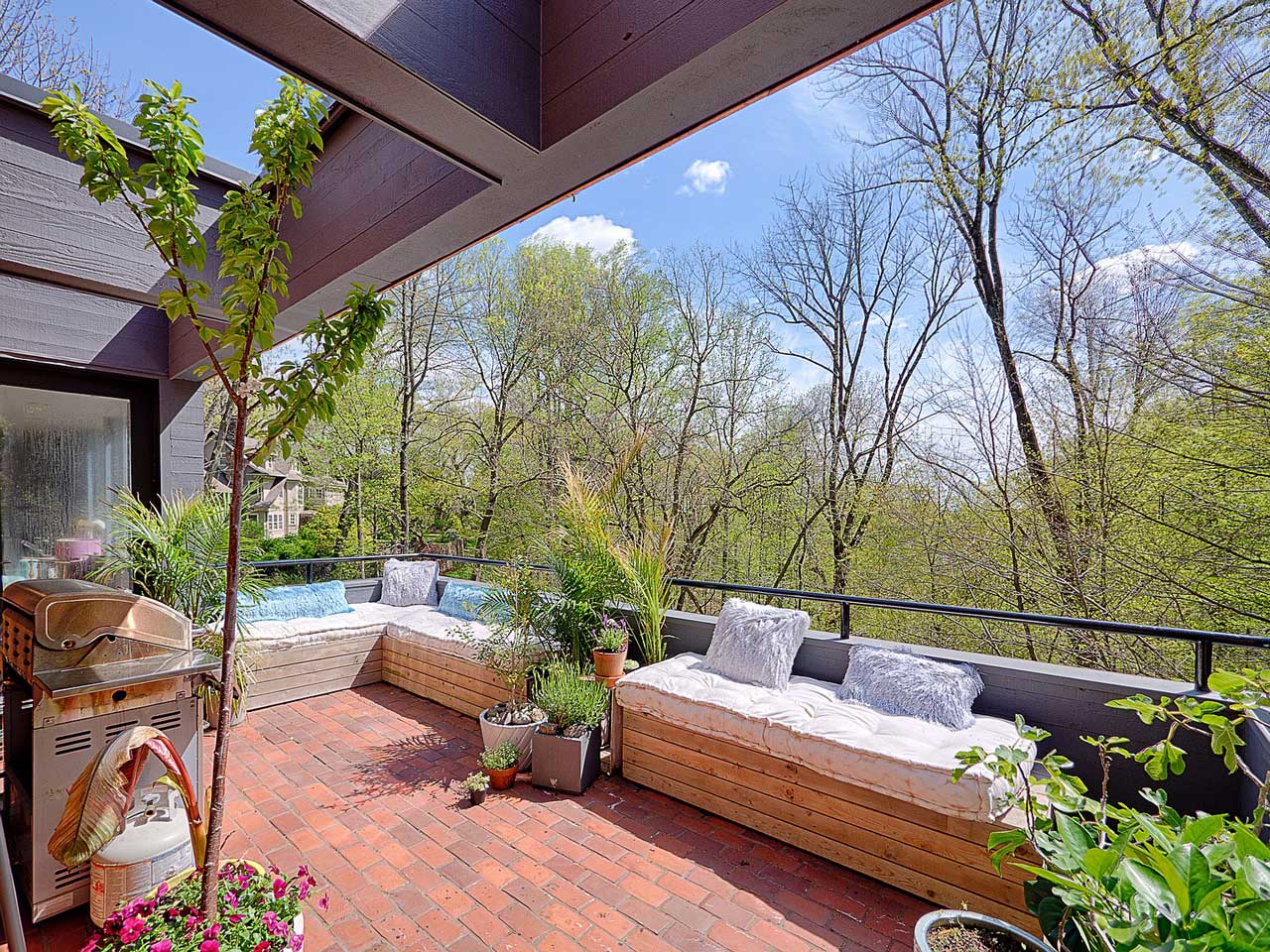 Recognized for its unique, award-winning design, the home was updated between 2014 and 2018 to embody a Mid-Century Modern feel through a completely renovated exterior and interior, plus central heating and air systems.
The property, located at 9 Van Duyne Road, is asking $1,124,900.
Listing: 9 Van Duyne Road [Zillow]
Related: