Famed architect Frank Lloyd Wright designed over 1,000 structures during his career. Of these, 532 were actually built and New Jersey is home to only four of them. The first and largest of Wright's NJ homes, the James B. Christie House, has recently hit the market.
Built in 1940, the 2,000 square foot home in Bernardsville is an example of Wright's Usonian design – a small, single story home built from natural materials and designed to embrace its natural surroundings. When designing the home, Wright advised his client, James B. Christie, to find a setting that provides 'as much individuality as to topography and features — stream, trees, etc. and as much freedom from adjacent buildings as is possible.'
The resulting design was a one-story L-shaped residence made of brick, cypress and redwood on 7 acres of land. The kitchen sits in the middle of the L, acting as a hinge to separate the public living spaces with the private bedroom area. On the exterior, the home has a flat roof with long overhangs, both elements found in many of Wright's works.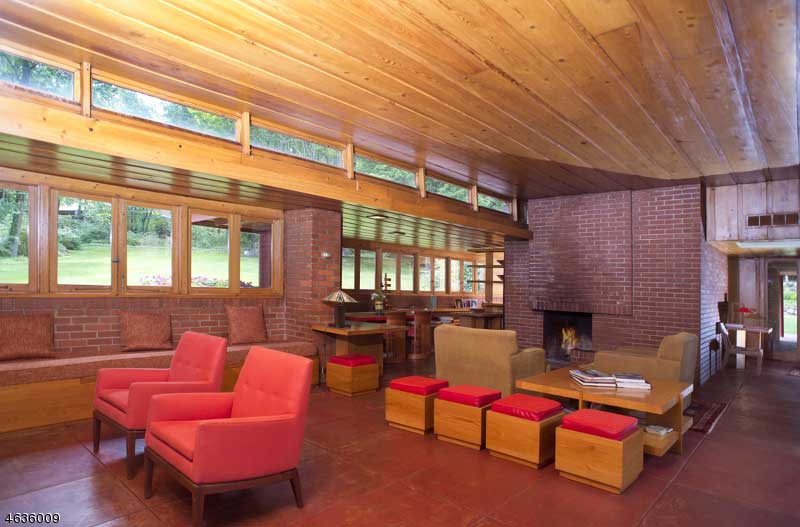 In addition to designing the structure itself, Wright liked to design each home's furnishings. This one contains original built-in seating, tables, and chairs.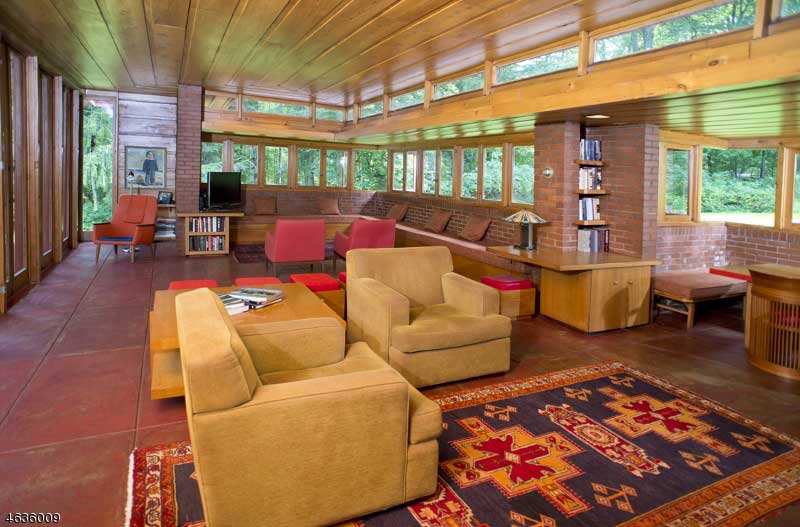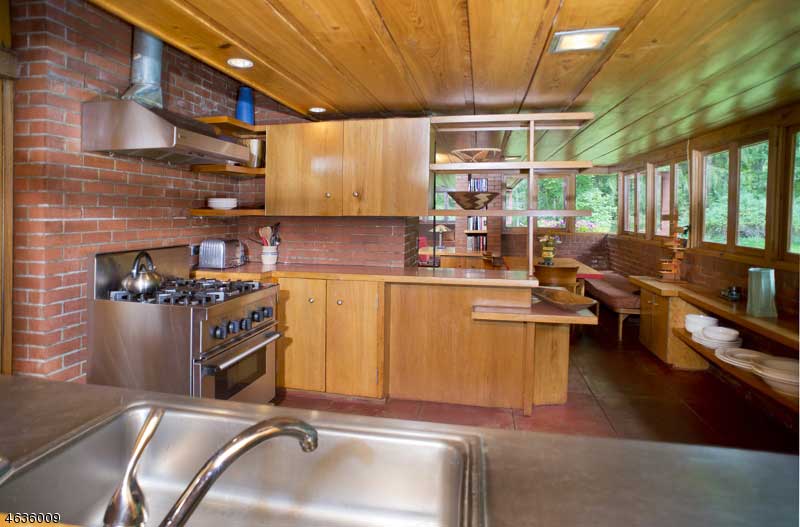 In 1994, the home sold to a new owner who expanded the residence by adding a master suite, upping the footprint to 2,700 square feet. Fortunately for purists, the added suite was originally designed by Wright but never built. The owners worked with Frank Lloyd Wright preservation specialist Tarantino Studio to ensure the addition fit historically with the rest of the home.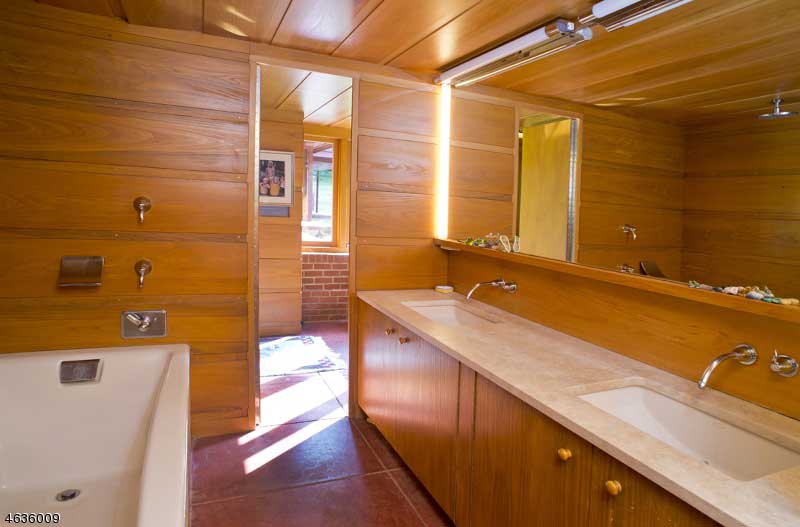 They've also added a detached artist studio and covered garage.
Now's your chance to own the 3-bedroom, 3-bath home. It's listed by Weichert Realtors, asking $2.2 million.
Full listing: 190 Jockey Hollow Rd Bernardsville
[gmap height="250px"]190 Jockey Hollow Rd Bernardsville, NJ 07924[/gmap]
190 Jockey Hollow Rd Bernardsville, NJ 07924