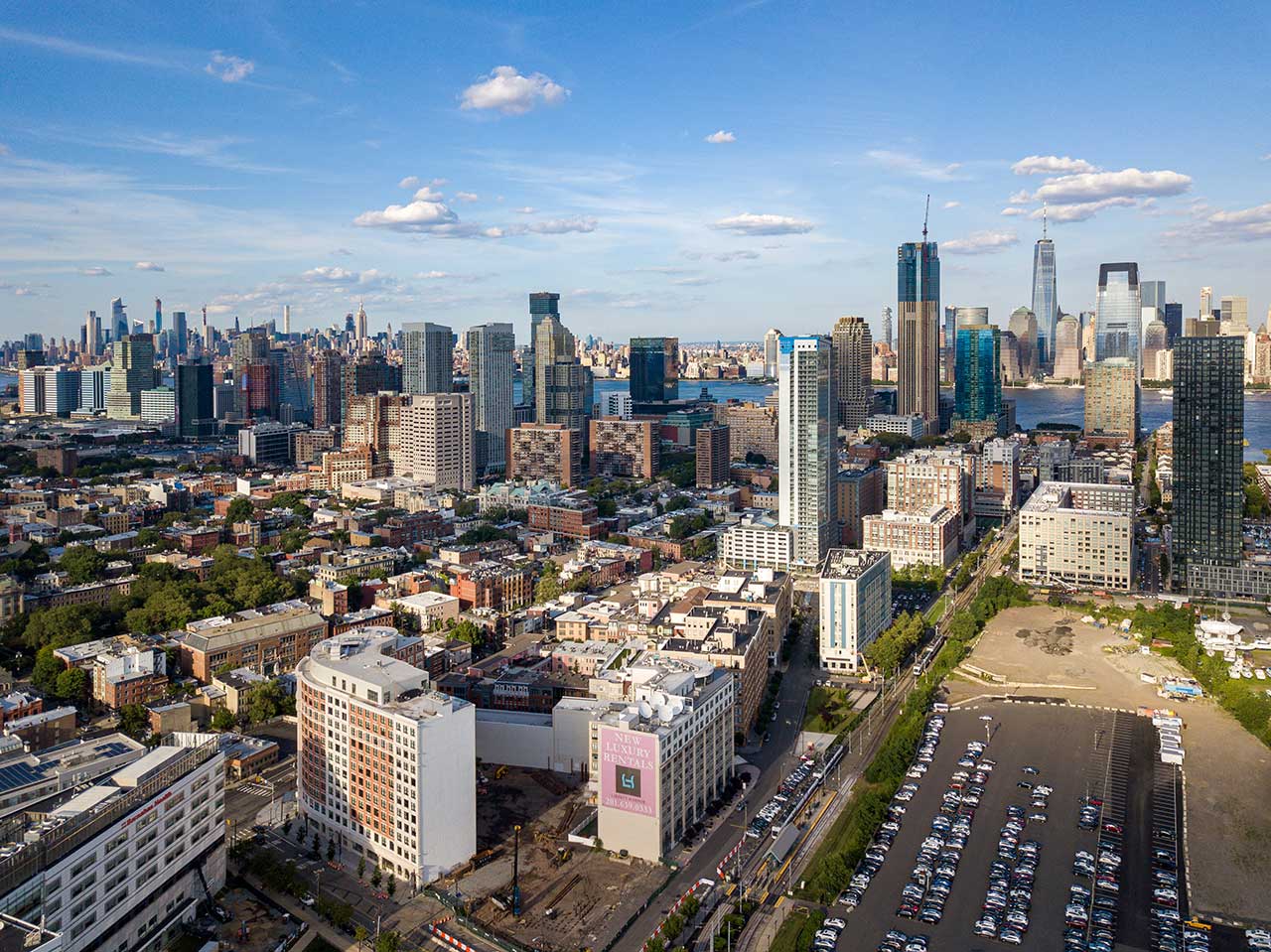 The impact of a construction boom has been felt in many towns along the Hudson River, but a recent report shows that New Jersey's second-largest city is growing at a level that's comparable to Manhattan.
RENTCafe, a California-based company that tracks real estate trends, released a study last week detailing nationwide totals regarding the construction of new apartments in 2019.
The region that's adding the most units in the U.S. was the Dallas-Fort Worth metro area, which has a total of 22,196 new apartments in the pipeline for this year.
The Seattle metro area came in second place with a projected 13,682 units under construction, closely followed by the Big Apple.
The New York metro area is planning to add 13,418 new units, and a breakdown of the numbers demonstrates just how quickly Chilltown is growing.
Jersey City is seeing some serious development this year, as it's planning to deliver 2,111 new apartments. That total is just a shade under what's coming online in Manhattan, which is slated to bring 2,143 units to the market in 2019.
Besides Jersey City, Hudson County is also getting fuel from Bayonne, where 663 new units are set to enter the market by year's end.
Hackensack, the most populous city in Bergen County, is planning to add 488 apartments this year, while estimates for New Brunswick show construction of 388 units.
Most new apartments in New York City are being built in Brooklyn, which is adding a whopping total of 3,140 units throughout the borough. Neighborhoods in the outer boroughs are adding the most apartments, led by Bushwick's 1,103 units.
That's almost double the 553 new apartments being built in the Queens neighborhood of Jamaica, which landed in second place. Astoria, Harlem, and Williamsburg rounded out the top five in terms of most new apartments in NYC.
During the last decade, over 2.34 million apartments were delivered across the United States despite a slight slowdown over the last two years.
2017 culminated with an impressive 331,765 apartments delivered nationwide, but that fell off a bit last year to 326,000 new deliveries. New apartment additions for 2019 are projected at just under 300,000.
Related: