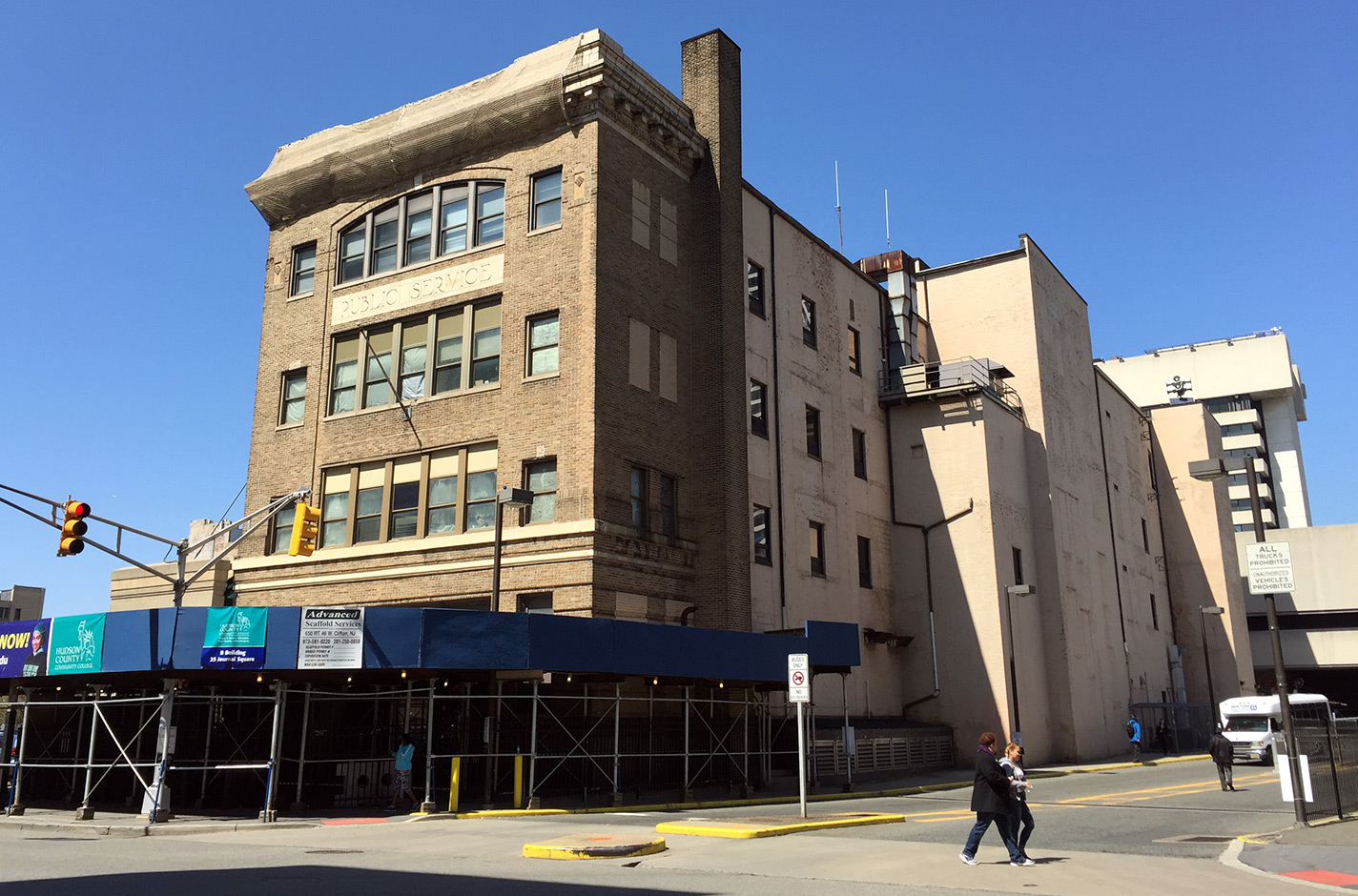 While Liberty Science Center and the Museum of Russian Art proudly call Jersey City home, the closing of the Jersey City Museum several years ago created a void that many have been seeking to fill. Now, a city agency has taken some concrete steps towards opening a new museum right near one of the region's biggest transit hubs.
Last year, officials in Jersey City started working on plans to bring a new art museum to Journal Square. The concept for the project was and still is fairly fluid, but the powers that be had targeted a property at 25 Journal Square for the museum, which is currently owned by Hudson County Community College.
Late last month, an agreement was executed by the Jersey City Redevelopment Agency to purchase the property from the school, which is directly adjacent to the neighborhood's PATH station and the just-revamped One Journal Square project. The agency authorized the purchase of the building for $9 million at their September 19th meeting, where they passed a resolution that will issue $10 million in bonds that will go towards the purchase price.
Hudson County Community has agreed to sell the 55,200-square foot building, which includes a 5,000-square foot finished basement and is being sold to the agency as is. The agreement's documentation says that the JCRA anticipates closing on the property before the end of the year.
Journal Square has been moving in a large-scale development direction as of late, with massive projects like Journal Squared altering the skyline and smaller but still substantial buildings like 3 Journal Square also opening. Other significant developments will be coming in the next few years, but a city should be more than just housing and skylines, and a cultural establishment like the museum in the works should nicely compliment all the housing that's being built.
Separately, the JCRA passed another resolution at the same meeting authorizing the use of competitive contracting to obtain an advisor for the project. The agency will prepare a Request for Proposals (or RFP) that will be seeking a museum development consultant, who will work with the city to flesh out the attraction's concept and figure out how to best utilize the property's space. While several steps remain before the project comes to life, a new museum in Journal Square isn't just an idea anymore.