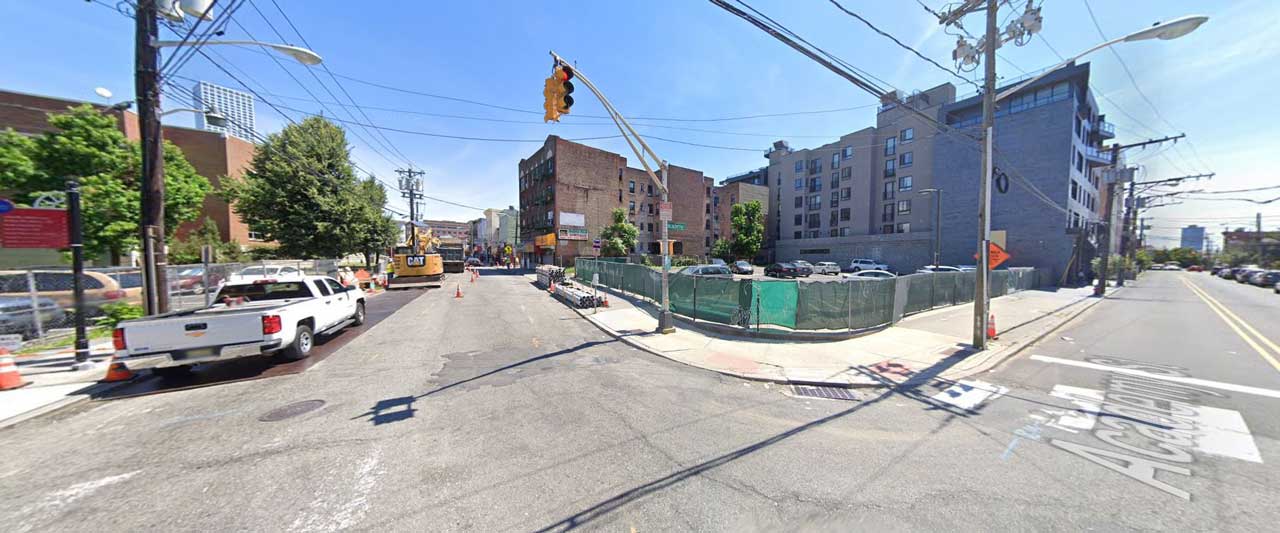 A surface parking lot near Journal Square and McGinley Square could become the site of Jersey City's latest mixed-use tower should a developer's proposal advance.
Plans that were submitted to Jersey City's municipal government by a law firm representing Vaishno Ma Summit U.R., LLC call for an 18-story building to be constructed at 198 Academy Street, which is situated at the corner of Summit Avenue. The site is located next to the 69-unit Altura building near Jersey City Municipal Court.
The project's principal points statement says that 223 apartments, 850 square feet of retail space, 28,230 square feet of office space, a lounge area for residents, a co-working area, and a "rooftop amenity penthouse" are all planned.
There would be 95 studios, 84 one-bedroom units, 39 two-bedroom units, and five three-bedroom units, according to the statement. The developer's application does not indicate that any "affordable housing units" would be created.
Vaishno Ma Summit U.R., LLC's application for preliminary and final major site plan approval with variances was originally scheduled to go before the Jersey City Planning Board on February 2, but the agenda for the meeting on that date states that the matter has been carried to the meeting on February 16.
Sachin Gupta is listed in an October 2020 ownership disclosure certification that was released by the municipal government as holding 100 percent of Vaishno Ma Summit U.R., LLC's ownership.
Note to readers: The dates that applications are scheduled to be heard by the Jersey City Planning Board and other commissions are subject to change.