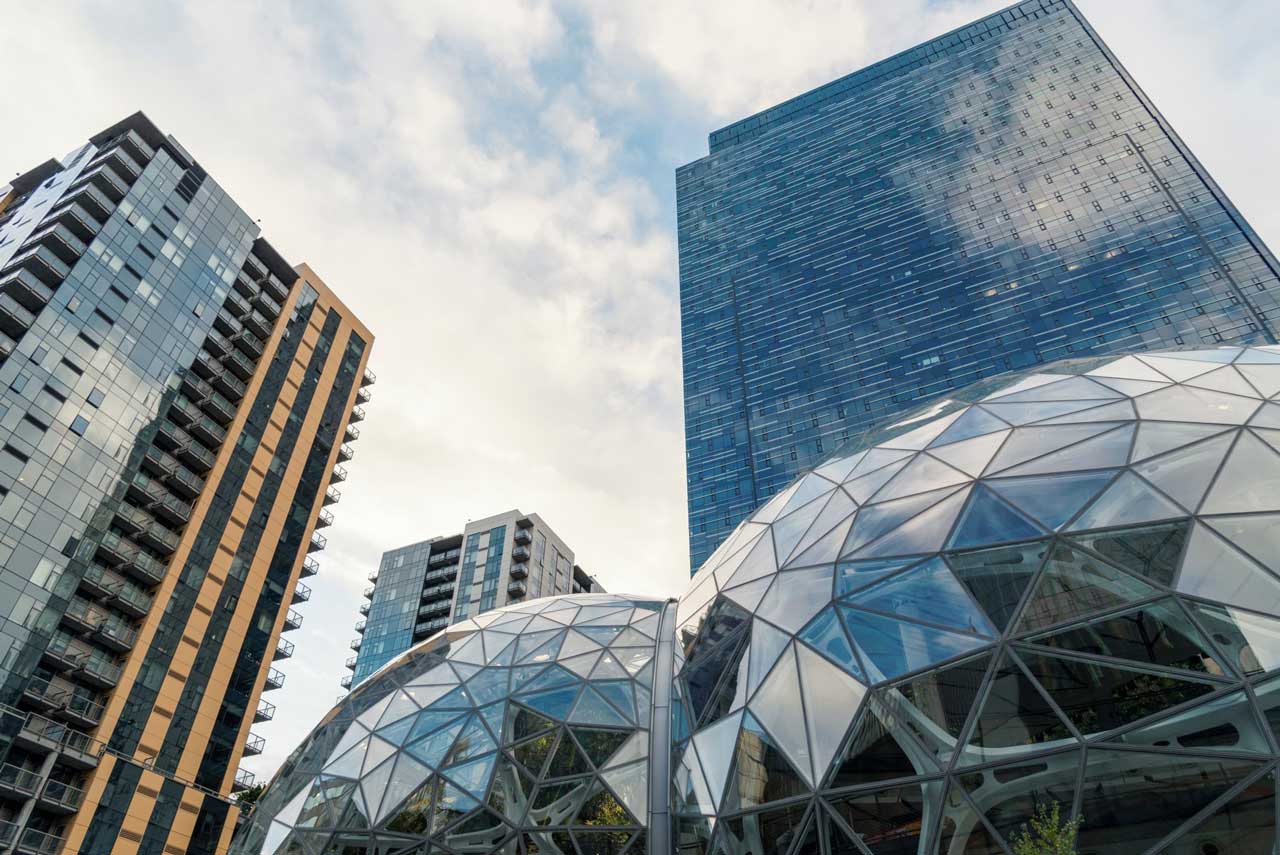 While Jersey City will not be home to Amazon's second headquarters (HQ2), we now know what exactly was included in City Hall's unsuccessful pitch to the company.
The process for selecting HQ2, which some have referred to as a PR stunt by the Seattle-based company, involved hundreds of cities and metropolitan areas all over North America submitting proposals last fall. In addition to Jersey City, the Garden State municipalities and counties that sent in applications to Amazon were Atlantic City, Bayonne, Camden County, New Brunswick, Newark, Trenton, and West Windsor, according to Quartz. However, only Newark, which had received the state's endorsement, was selected by Amazon as one of the 20 finalists.
Through a public records request, Jersey Digs obtained Jersey City's application, which offered six reasons why Amazon should select the state's second-largest city. City Hall cited the potential for the company to insert itself into the New York skyline without paying Manhattan prices, stated that there is more than a million square feet of available space and over 20 million square feet at approved development sites, and claimed that "up to $5 billion in economic incentives, up to 30 years of property tax abatement, and no city income tax" would be available.
Plus, the application explained that Jersey City's location and proximity to Hudson Yards offers "unmatched access and connectivity," that the city offers a "safe, welcoming, exciting, and thriving community" with high quality of life, and that this is "the most culturally diverse and accepting city" in the United States.
The proposal offered "two prime locations" near the Hudson River waterfront: LeFrak's 700 Washington Boulevard in Newport and Mack-Cali's properties at Harborside. The overview stated that the Newport site, which included the northeast quadrant between Newport Green Park and Hoboken Terminal, could have been built to suit by 2020, while the six sites being offered at Harborside could have been built to suit within 24 to 36 months.
The Harborside sites included parts of existing buildings along with properties for new development such as the parking lot at 242 Hudson Street, the parking lot at 20 Christopher Columbus Drive, part of the Harborside Financial Center at 10 Christopher Columbus Drive, and the office building at 2 Montgomery Street.
The transportation section of the proposal mentioned that New York Waterway would have provided Amazon-only ferries along with "any level of customized services required by Amazon."
In addition, the section of the application that addressed incentives mentioned that "all levels of government in and around Jersey City are fully supportive of making any adjustments to local, state, and federal regulations to ensure a successful Amazon development project," adding that "this includes but is not limited to modifications to zoning rules and restrictions as well as redevelopment area plans." New Jersey's $5 billion incentive package, as well as Jersey City's Redevelopment Area Bonds and municipal tax incentives, was also referenced.
Like Newark's application, Jersey City's proposal also states that letters of support from elected officials and business leaders were included. Jersey Digs has requested copies of all letters and will report what was stated once we obtain them.
The entire application from City Hall can be read here.