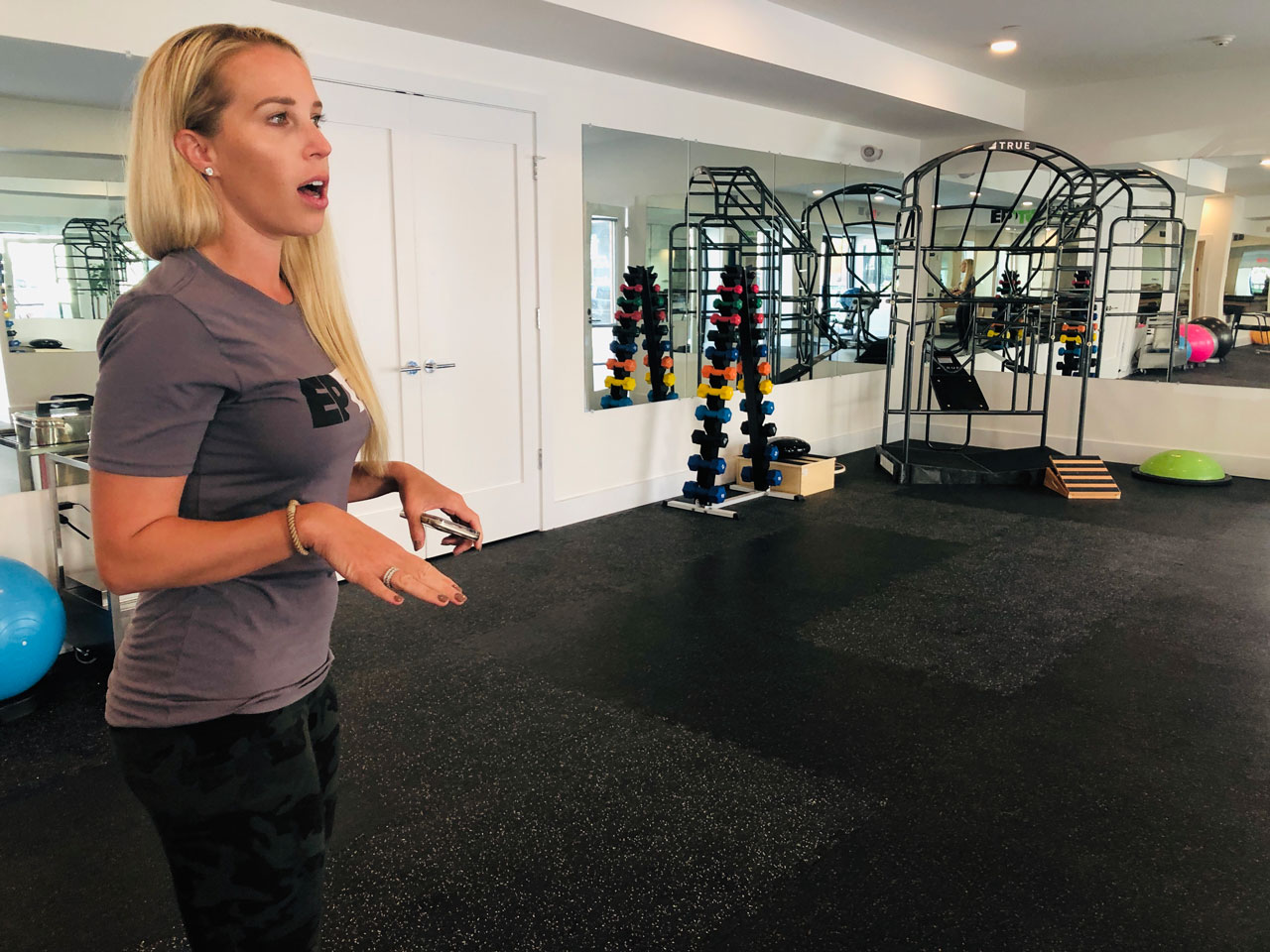 Exchange Physical Therapy — a Jersey City-based chain of physical therapy offices owned by Jaclyn Fulop (wife of Jersey City Mayor Steven Fulop) — recently expanded to a new location in Hoboken that will focus on women's health. The small chain, which has offices in downtown Jersey City and in Weehawken, will expand to two more locations in the next two years, Fulop said.
While the newly opened Hoboken office sees both women and men, they are specializing in conditions that are unique to women, since those don't always get enough attention.
Fulop, who has a 10-month old son and hopes to have another baby within two years, says that women often suffer from postpartum conditions such as diastasis recti (in which abdominal muscles separate, making one's stomach appear to protrude), incontinence, and sexual dysfunction. "People think it's normal and they have to live with it," she said.
The new location opened on September 9.
The office also treats common physical therapy issues such as torn ligaments and repetitive strain injuries.
"When you're sitting at a desk ten hours a day, you're always in that posture," she noted. "Everyone can use physical therapy, whether you're a marathon runner or you're at your desk all day."
She said that busy people will pop in during their lunch break for treatment. Her locations offer some weekend hours for those at work all week.
She said she recently had a client come in who is dealing with infertility, and that her practice will work with OB-GYNs on women's health issues.
"There are so many young women and young families in Hoboken and Jersey City now who are coming in," she said.
Her Hoboken location is directed by Paula Jordan, a doctor of physical therapy who was based in the Exchange Place office. "I have the best team," she said. "Ninety percent of our employees are women."
Fulop first came to Jersey City in 2010 to do a 13-week physical therapy rotation, then liked the city enough that she stayed. She opened her first practice in 2012. She met her husband when she helped host a political event there.
Fulop plans to open another practice in Jersey City, although she won't say where (not downtown, she says), and one more within two years in Essex County.
She also dispelled rumors that the couple may someday move to a recently purchased beach house in Rhode Island. She said her family goes up there to spend time with relatives in New England, where she grew up.
"I love Jersey City," she said. "Jersey City has been so good to me. Steve told me before we got married that he was going to stay. I never want to leave. We'll be here forever."
Her new practice is located at 133 Monroe Street, Hoboken.
Related: