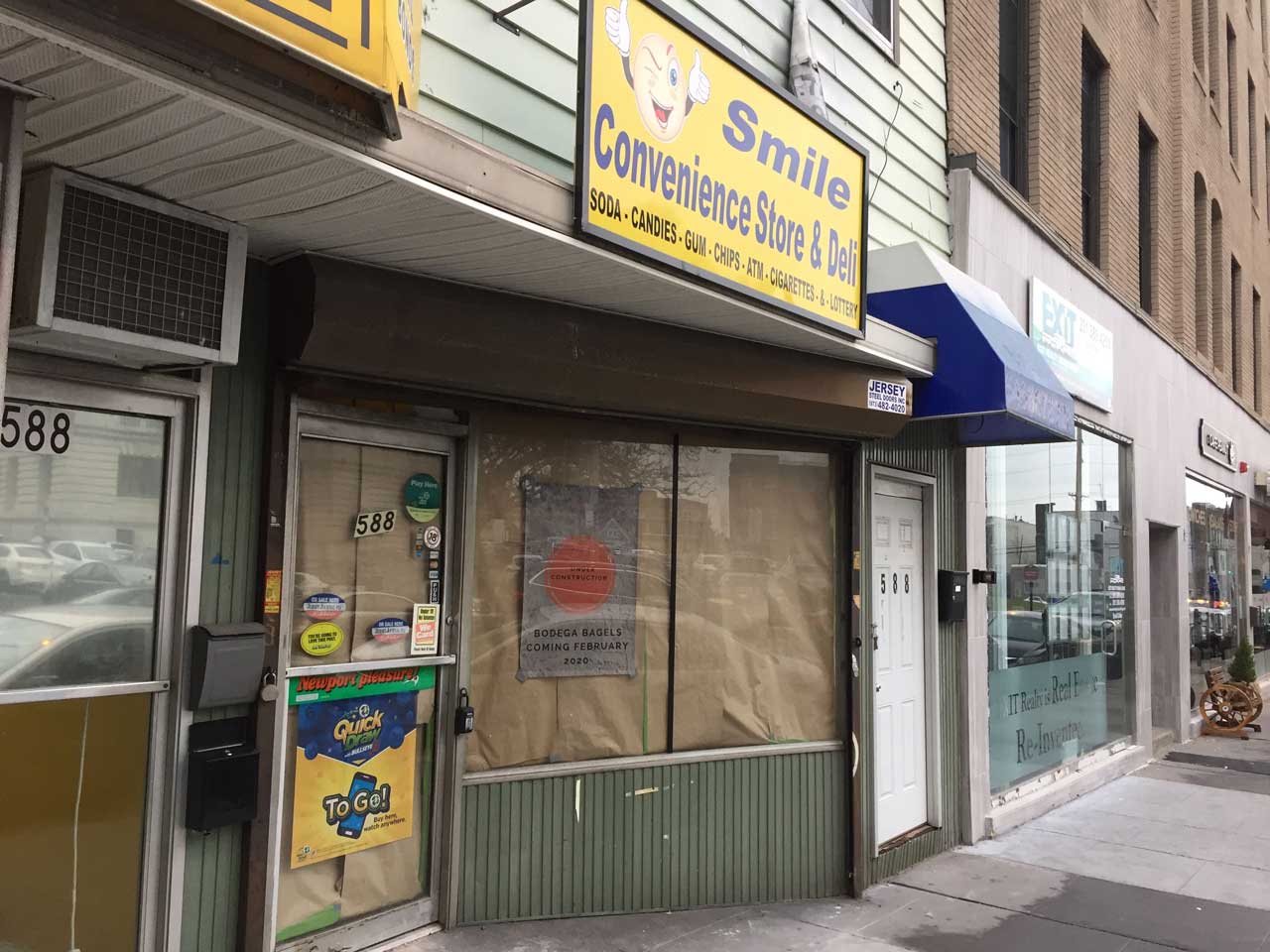 A gut renovation that started late last year should soon translate into a new business opening across from the Brennan Courthouse that the owners describe as "the kitschiest bagel store."
Construction has been full speed ahead for some time now at 588 Newark Avenue at the home of a former bodega. The owners of the 700-square-foot space are overhauling both the storefront and their business into Bodega Bagels, creating their own Instagram at the handle @bodega.bagels in the process.
Bodega Bagels promises just that; New York bagels combined with the conveniences found at a traditional bodega. Any new business arrival that includes bagels should be generally welcomed in Jersey City, as the bagel per capita options are decidedly on the limited side.
Bodega Bagels is opening along a busy stretch of Newark Avenue whose new arrivals include Café Peanut, Ling Long Xuan, Mezcal Kitchen, Banana King, and Freetown Road. A major redevelopment project to build a new courthouse nearby along with a possible three-acre park pretty much guarantee the area will continue to be busy for quite some time.
Bodega Bagels hasn't responded to our inquiry seeking more information about their business, but a sign at their storefront says they plan on opening in February 2020.