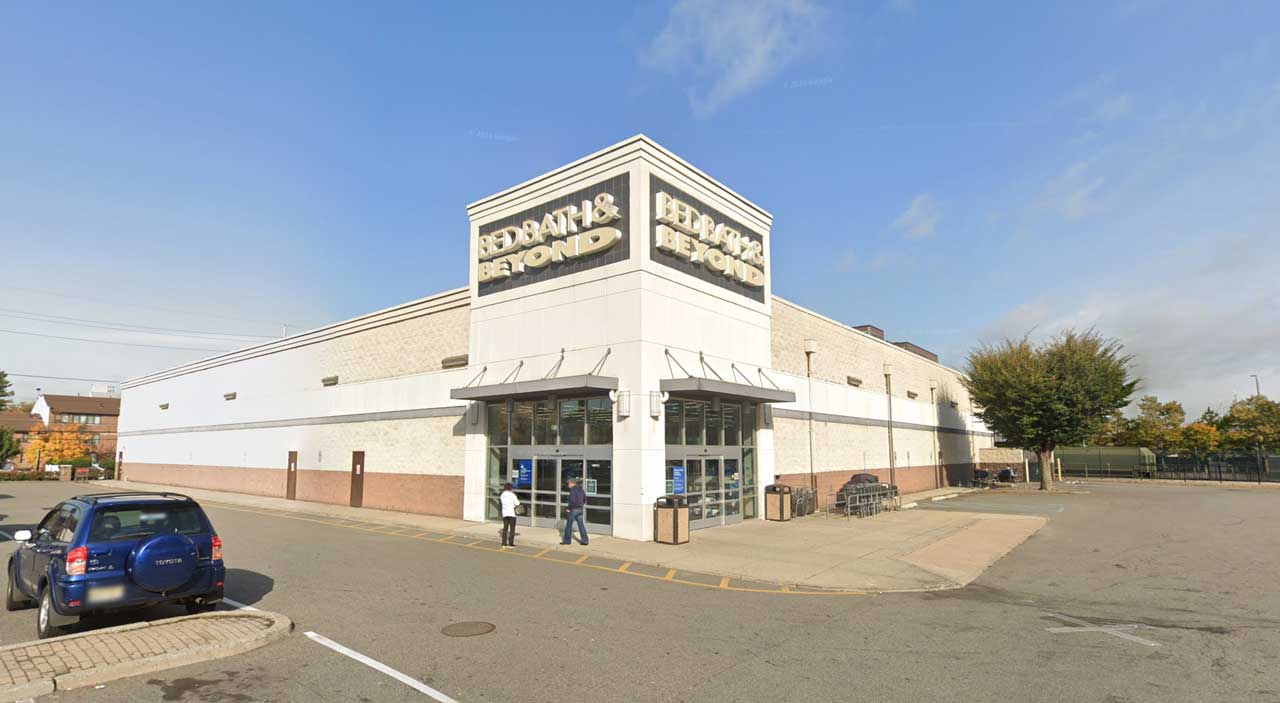 A large Jersey City redevelopment effort could soon be home to one of the city's tallest buildings as revamped plans for the next phase of Metro Plaza's revitalization have emerged.
Earlier this month, G&S Investors submitted an application to revitalize what is known as "block 3" of the Harsimus Cove Station Redevelopment Plan. The property's formal address of 400-420 Marin Boulevard includes a parking lot and a one-story retail building that recently housed a now-shuttered Bed Bath & Beyond store.
The developer has already constructed the first two tower phase of their Hudson Exchange project, which aims to urbanize and revamp an 18-acre parking lot with big box stores called Metro Plaza. With the VYV complex completed across the property, G&S is now moving forward with a 60-story tower designed by Beyer Blinder Belle.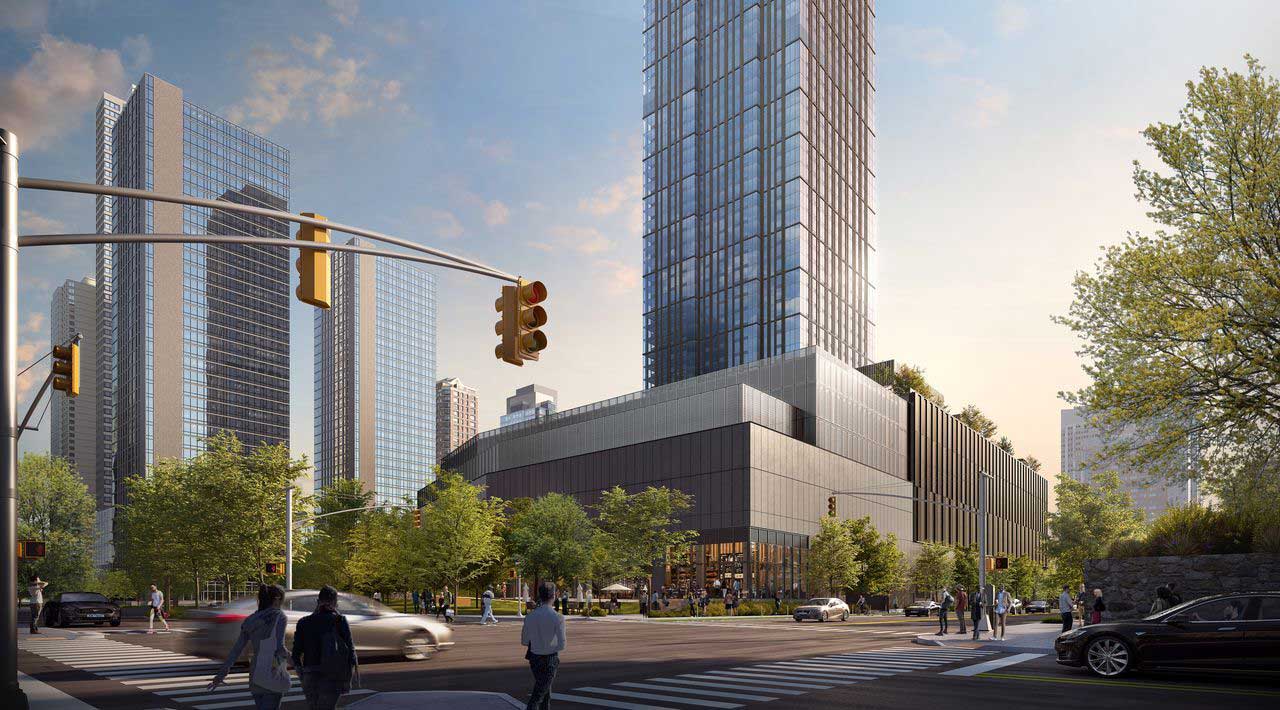 Set to rise just about 634 feet at the corner of Sixth Street and Marin Boulevard, the development includes 802 residential units above a parking garage and retail base. Despite Jersey City's recently enacted inclusionary housing ordinance, the development's application does not list any affordable housing component.
The living spaces at the proposed project break down as 80 studios, 399 one-bedrooms, 295 two-bedrooms, and 38 three-bedroom spaces. The garage facility will have room for 538 cars and 422 bicycles, and the retail component is slated to span a massive 118,401 square feet.
The application notes that the retail block includes a "new Shop Rite supermarket" that will essentially replace the current facility across the parking lot. Renderings of the project were first revealed by the Jersey Journal, with G&S Investors Chief Operating Officer Abe Naparstek disclosing that 85,000 square feet of the retail on the second floor will be home to the future Shop Rite.
As part of the property's development, a plaza is called for along the northwest corner of the parcel. That component is intended to act as a gateway for people visiting the potential Sixth Street Embankment, a long-delayed greenery project that aims to transform the abandoned rail line to an elevated green space.
The proposal will be skyline altering if completed and is significantly taller than the VYV buildings that made up Hudson Exchange's first phase. The tower would be Jersey City's fifth tallest building if built (discounting approved but unbuilt developments), ranking behind the 700-foot tall Urby Harborside.
G&S Investors still need to gain approval from the city's planning board before moving forward, but the company hopes to start construction on the project sometime this year.