A hospitality project that has been in the works for over a decade finally has a plan for putting shovels in the ground as the developer behind the proposed Hoboken Hilton has officially acquired a waterfront parcel to realize their vision.
Philadelphia-based KMS Development Partners (KMS) announced that they have closed on a subdivided US Postal Service lot on Sinatra Drive between Newark Street and First Street. The company had unveiled a plan to bring a 20-story Hilton to the property way back in 2016, with approvals being granted the following year.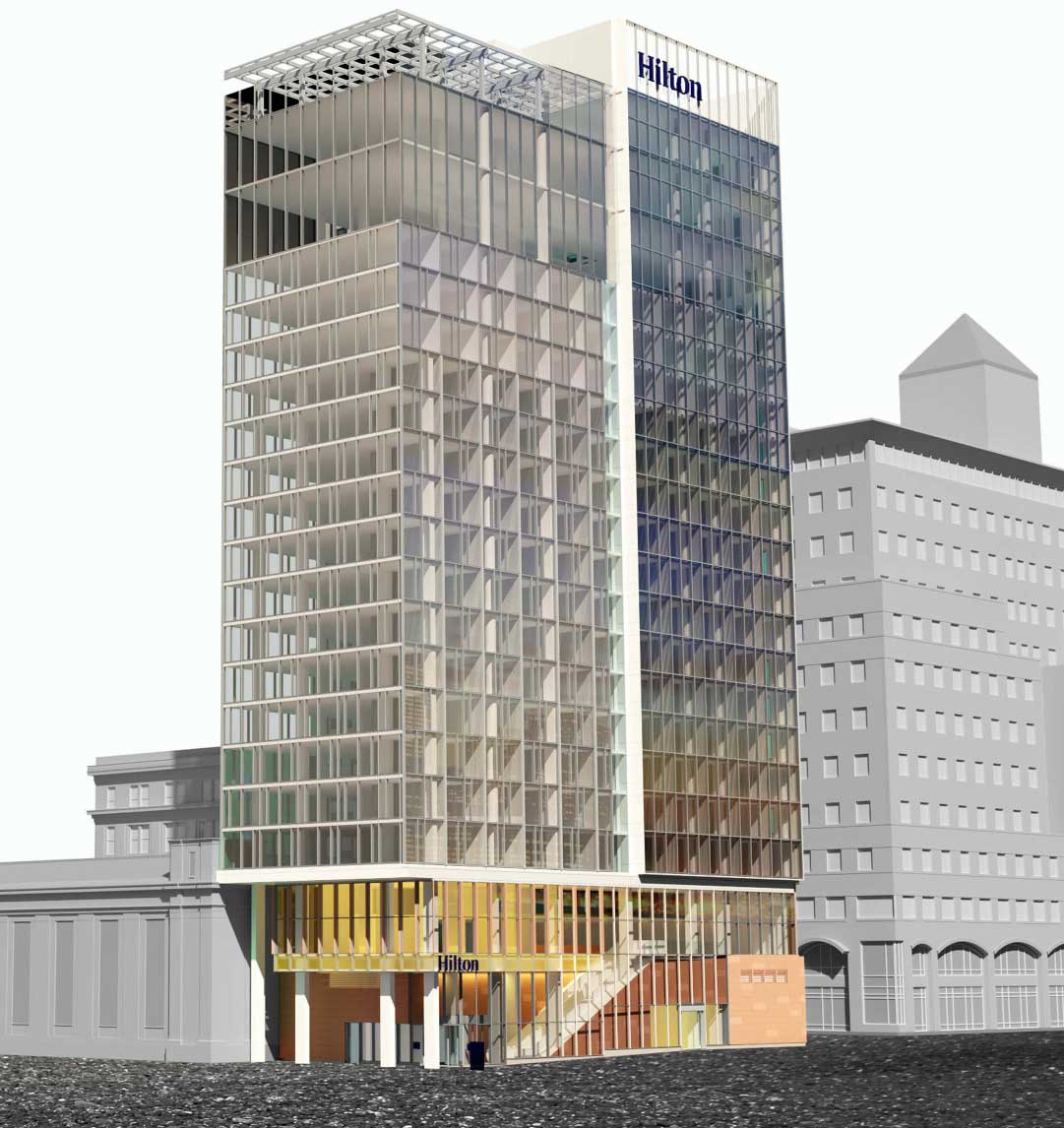 A long saga ensued after two nearby landowners filed a lawsuit against KMS and the city over the redevelopment agreement, claiming that community givebacks included in the deal represented a "blatant quid pro quo." After a judge ruled against the city and KMS, Hoboken's city council voided that agreement and approved a new pact that included a $3.2 million payment from KMS to go towards infrastructure improvements.
After that agreement withstood a second lawsuit, the project took a step forward last July when Hoboken's city council unanimously approved a parking lease agreement that will clear Post Office vehicles currently parked at the Hilton development site.
KMS officially acquired the property on August 3, which will sport an address of One Sinatra Drive. Designed by Cooper Carry Associates, the 349-room hotel will feature a second-floor restaurant and bar, a 959-square-foot ground-floor retail storefront, and a top floor bar and event space set to include a 2,899-square-foot outdoor terrace.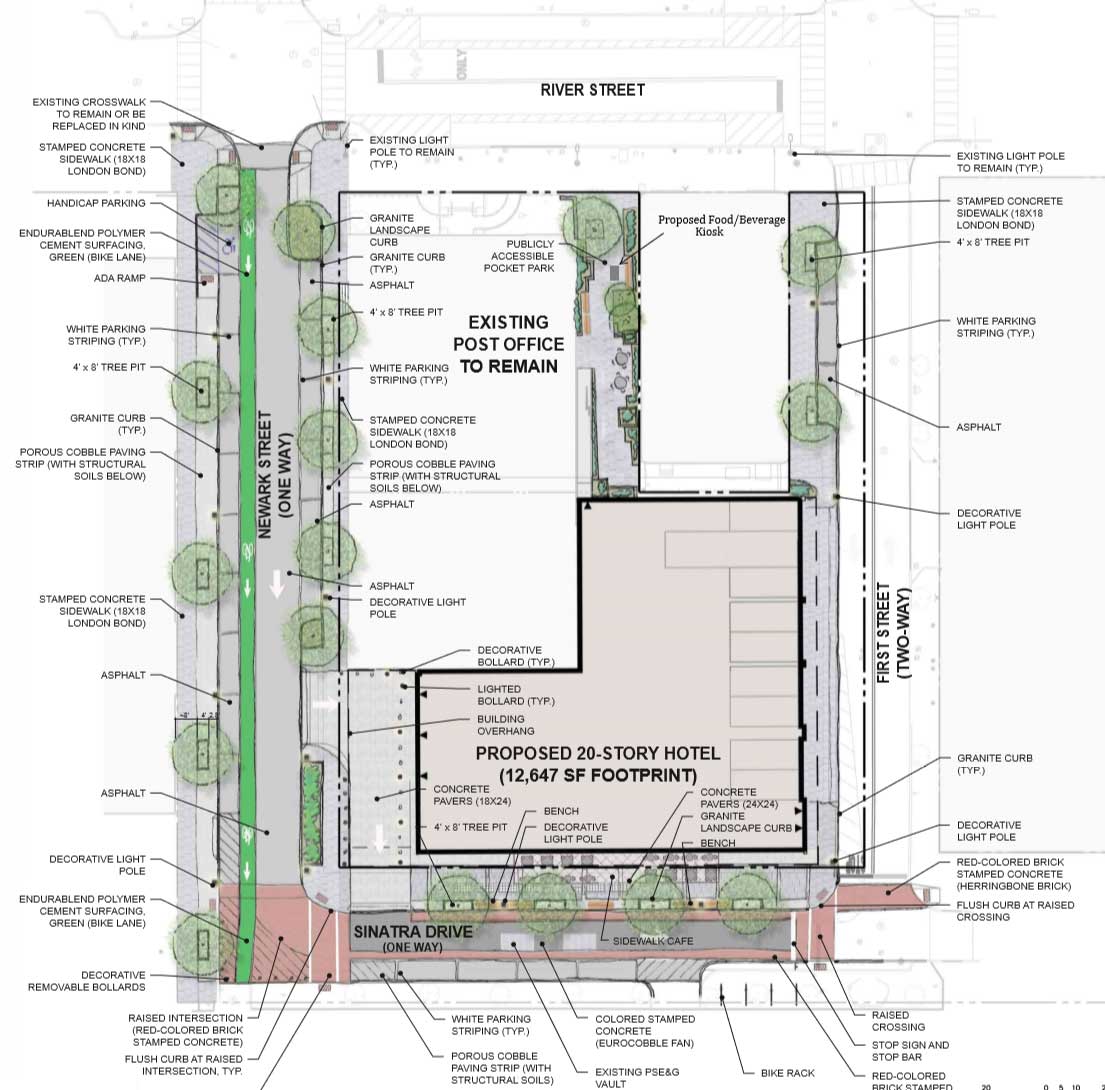 "As part of this redevelopment, the Post Office will be the beneficiary of significant improvements and operational upgrades that will improve its ability to efficiently continue to serve the Hoboken community," said Dennis Martin, Principal at KMS Development Partners.
"With the purchase of the property completed and local approvals secured, we are now working to finalize project drawings and to secure the remaining pieces of construction financing."
Besides the $3.2 million payment towards infrastructure improvements and upgrades to the Post Office facility, KMS will also be investing $1.5 million in streetscaping, paving, sidewalks, lighting, utilities, landscaping, and stormwater control in the vicinity of the hotel.
"We are excited to have reached another important milestone in the history of this project and continue to be appreciative of the continued support from Mayor Bhalla, the members of the City Council and the broader Hoboken community," added Martin.
KMS anticipates that the construction phase of the project will begin in late spring/early summer 2023. The Hilton will be Hoboken's second major hotel facility when completed, as the 223-room W Hotel at 225 River Street is currently the city's only significant lodging facility.