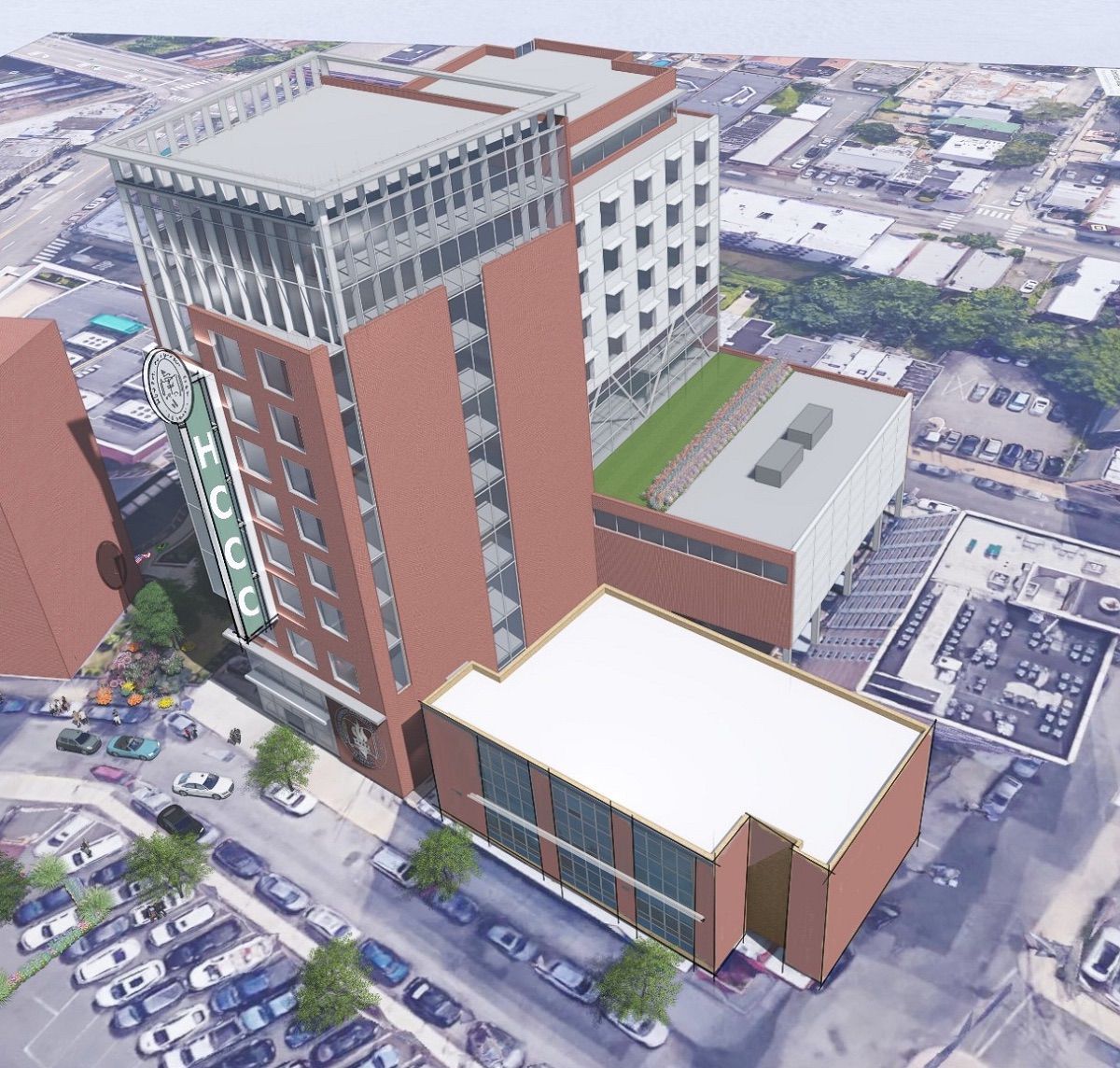 Hudson County Community College has big plans for its Journal Square campus that includes the construction of an 11-story building at 14 Enos Place. But the tower will replace a surface parking lot that commuter students, many of whom already pay a higher out-of-county tuition rate, fear will end up costing them.
The parking lot in question offers commuters a total of 48 free spots. "That lot opens in the morning and closes late at night and it's busy all day long," a nursing student at the college told Jersey Digs.
The student said the school has partnerships with privately owned parking lots in the neighborhood, but the price still isn't worth it. "The discounts are insulting," the student said.
Nicholas Chiaravalloti, vice president of external affairs, said the school is aware of the concern and the administration is putting a contingency plan in place.
"We recognize this is a huge issue for us," Chiaravalloti said. "We're taking this very seriously."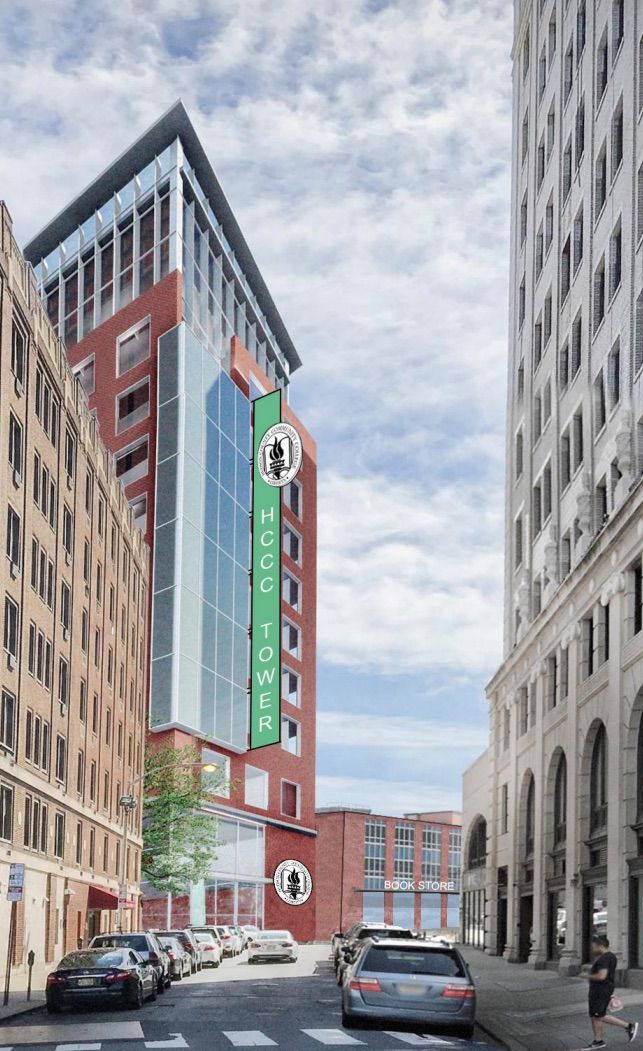 The school is exploring three ways to compensate for the lost parking. One is to demolish a building at 119 Newkirk Street and replace it with a surface parking lot. The lot could accommodate 40 spots — but the school is considering stacked parking to double the capacity, Chiaravalloti said.
The second is to build a park-and-ride shuttle service in North Hudson County, where roughly a third of HCCC's students live, and another in Bayonne. The last is to subsidize parking at a garage near the Harrison PATH station to encourage students to leave their cars behind.
"We have an open-door policy," Nicholas Chiaravalloti, vice president for external affairs.
"We have faculty members and students and teachers sending us leads that we're trying to follow up on to find more parking."
Chiaravalloti said the 11-story tower could break ground as soon as this summer. "We're shovel ready," Chiaravalloti said. "We have all the approvals ready and the bids are out."
However, students feel the administration could do a better job communicating their plans. "If a student isn't paying attention to the news, they would have no idea that this is happening," the student said.