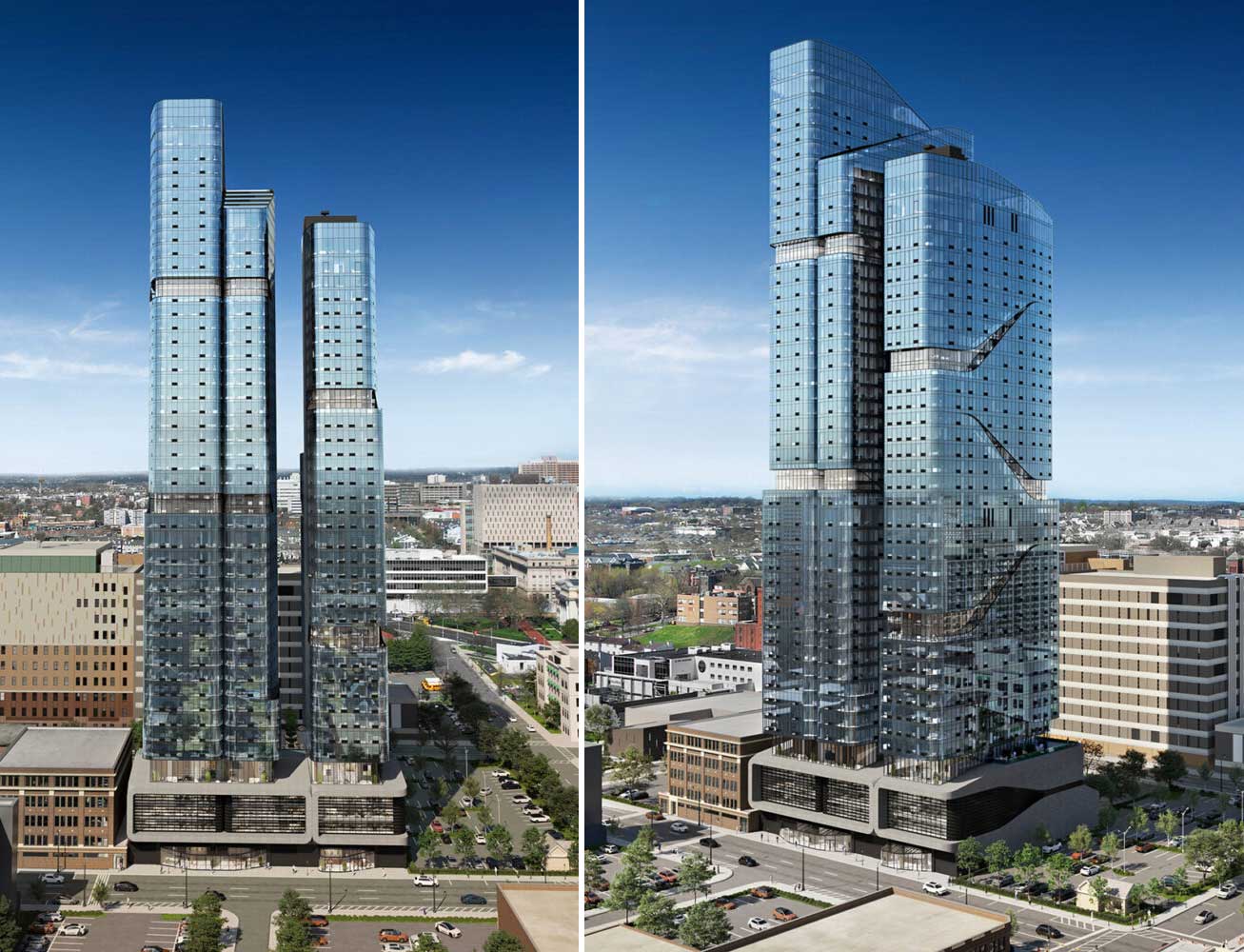 A massive redevelopment that includes what will be the tallest building in Newark is moving forward with the initial component of a three-tower project.
Early last year, Acier Holdings gained approval to build their ambitious Halo development. The project, set to rise at 289-301 Washington Street, had gone through several different versions since Jersey Digs first broke the news on the effort back in 2018.
Developer Moshe Glatzer obtained a $90 million construction loan to finance the project earlier this year. The property, along the edge of Downtown Newark, has been razed and is currently home to a pile driver.
The first phase of Halo will consist of a 38-story tower on the northernmost portion of the property. The second and third portions call for another 42-story building and a 46-story tower, with the entire complex including a total of 949 residential units connected by a six-story base.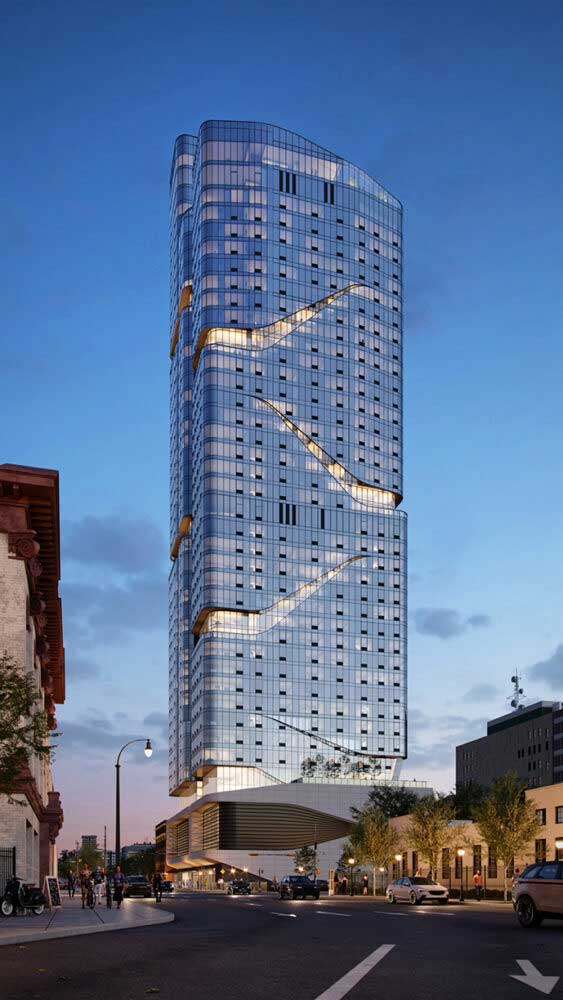 The 46-story section is set to supplant the National Newark Building on Broad Street as the city's highest edifice, a designation that building has held for close to a century.
Designed by INOA Architecture, Halo is set to feature automated parking, terraces, "garden level amenities," and a sky lounge that includes rooftop pools. The development's recently launched website touts itself as the first building in Newark that will utilize automated beds that come out the ceiling.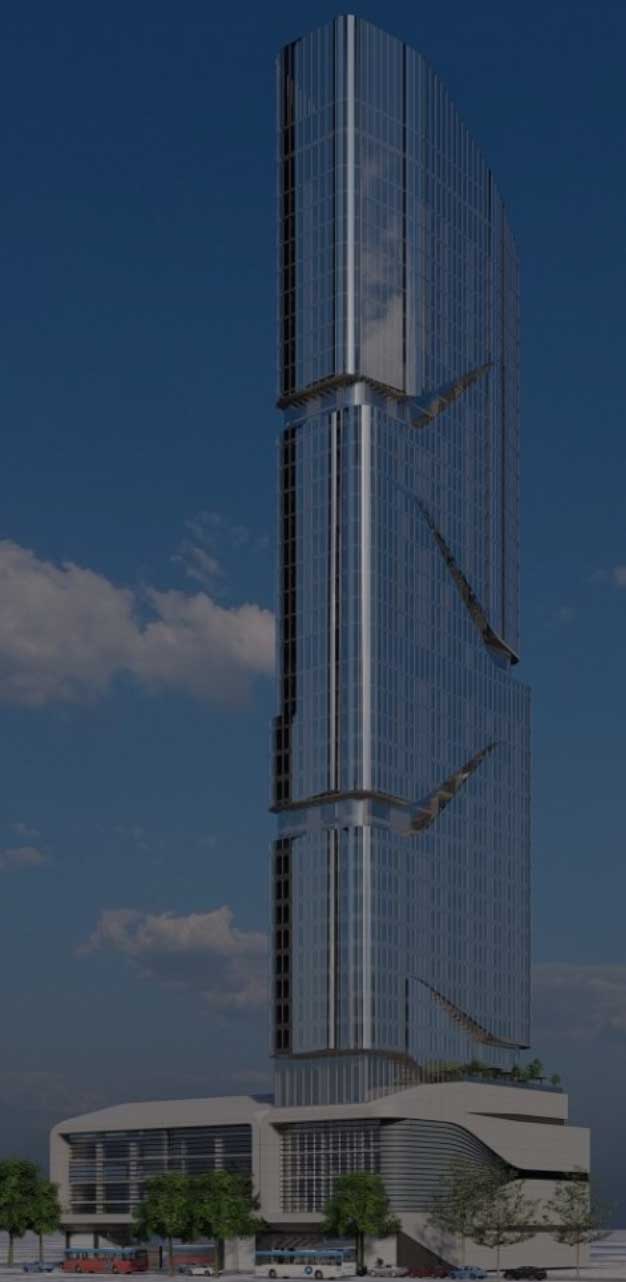 The first phase of the project will include 297 units, breaking down as 156 studios, 84 one-bedrooms, and 57 two-bedrooms. While it has been anticipated that the development will fully comply with Newark's 20 percent inclusionary zoning ordinance, Acier Holding's website announced that 340-square foot studios in the building will run $1,495/month.
Details from the development's website seem to indicate the units will run smaller, as a 590-square foot one-bedroom unit will be priced at $1,950/month and two-bedroom units will run $2,495/month.
Hudson Meridian Construction Group, who were involved with the recent Ocean Drive development in Coney Island, will be the construction managers for the current version of The Halo. Acier Holdings says that the first phase of the complex is slated for completion by winter of 2024.