Home
Tags
INOA Architecture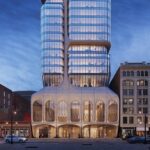 A stretch of Downtown Newark that is mostly known for historic buildings could soon be home to a modern 579-unit apartment complex.
The Newark planning board greenlit the 344-unit high-rise Arc Tower development on Broad Street, a move the project's architect says overrides a previous denial from Newark's Landmarks & Historic Preservation Commission.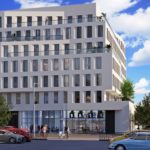 KS Group has been given the go-ahead to revitalize several parcels in University Heights, Newark into a modern residential complex that includes parking.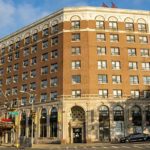 A plan to convert a historic hotel in Newark's Lower Clinton Hill neighborhood into apartments was denied by the zoning board last week.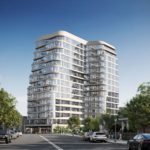 Tona Construction has begun work on a modern 15-story development set to rise in the University Heights neighborhood of Newark.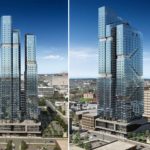 The first phase of the three-tower complex will rise 38 stories and future portions are set to add what will become Newark's tallest building.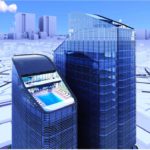 A $90 million construction loan has been provided for Phase I of The Halo, a high-rise in Newark that, when built, would become the city's tallest building.
A Newark-based company is putting the finishing touches on their latest high-rise endeavor, which will add 200 units to an evolving stretch of South Harrison Street.
"The Halo" is now slated to consist of 949 residential units split between three towers, one of which would be the tallest in Newark if completed.