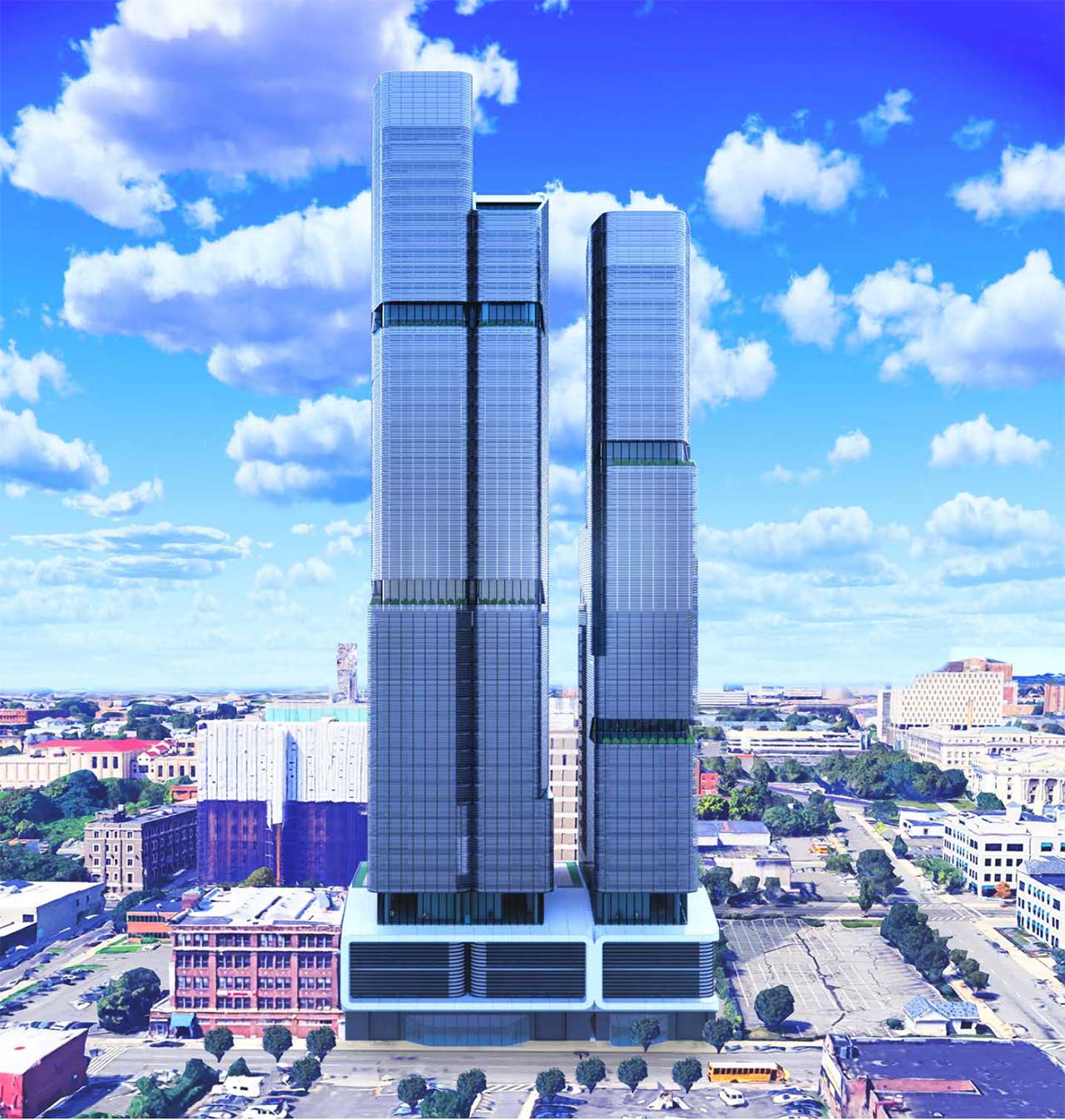 A $90 million construction loan has been provided to Acier Holdings by Parkview Financial for Phase I of The Halo, a high-rise apartment project in Newark, New Jersey.
Located at 289-301 Washington Street, Phase I of The Halo will encompass 297-units – including 30 affordable units – in 38 stories over a five-story parking structure. The unit mix features 156 studios, 84 one-bedroom units, and 57 two-bedroom units.
Situated on a 0.62-acre land parcel, one mile east of Rutgers University Hospital and Medical Center, the 43-story project shall become the tallest building in the city. New York City-based Hudson Meridian HM is the general contractor for the project, while New York City-based INOA Architecture is the architect of record. Construction of Phase I will commence immediately with completion anticipated for January 2024.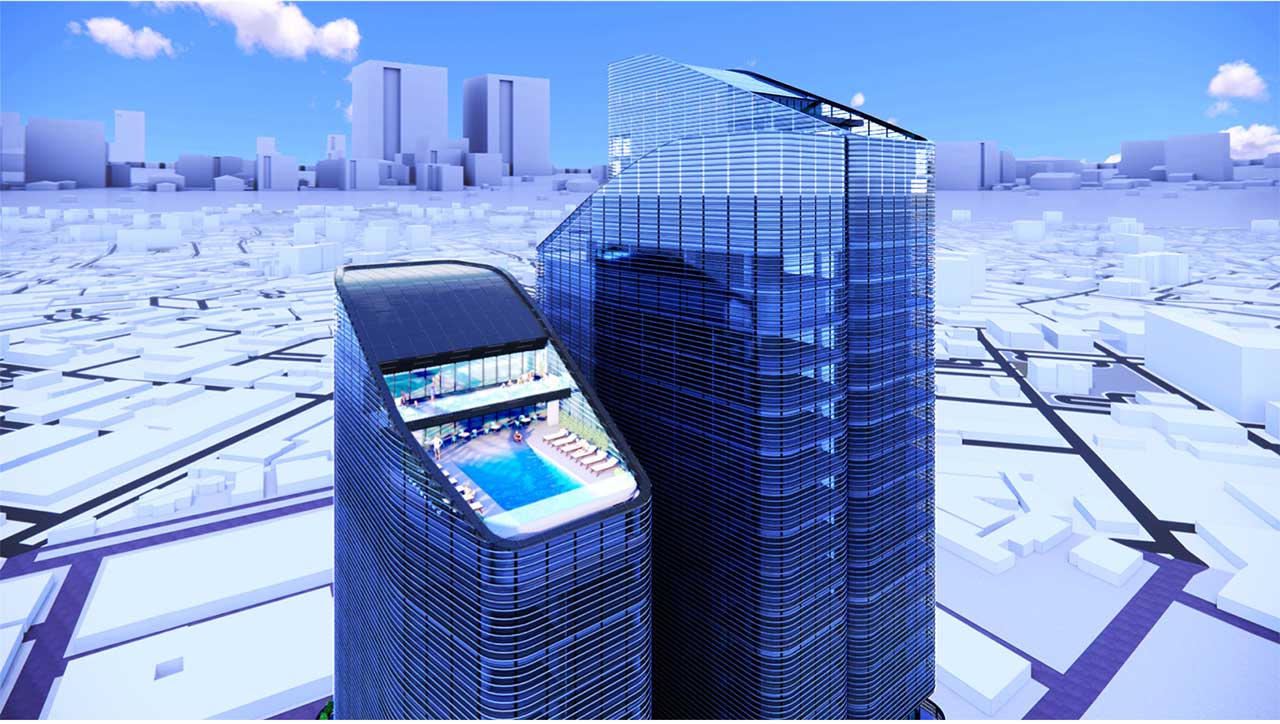 After acquiring the site in 2017, Acier Holdings secured approval for the three-phrased project, which features three towers totaling 949 units. The City of Newark approved the project with a Payment In Lieu of Taxes (PILOT) tax abatement program that reduces property taxes to 10% of the revenue for 30 years.
"Parkview Financial is pleased to work with Acier Holdings on what will be an iconic addition to Newark's skyline," said Paul Rahimian, President and CEO of Parkview Financial. "Newark continues to see billions of dollars in capital investment for new and redevelopment projects and we have identified this as an expanding rental market, convenient to Manhattan and other major job centers for its residents."