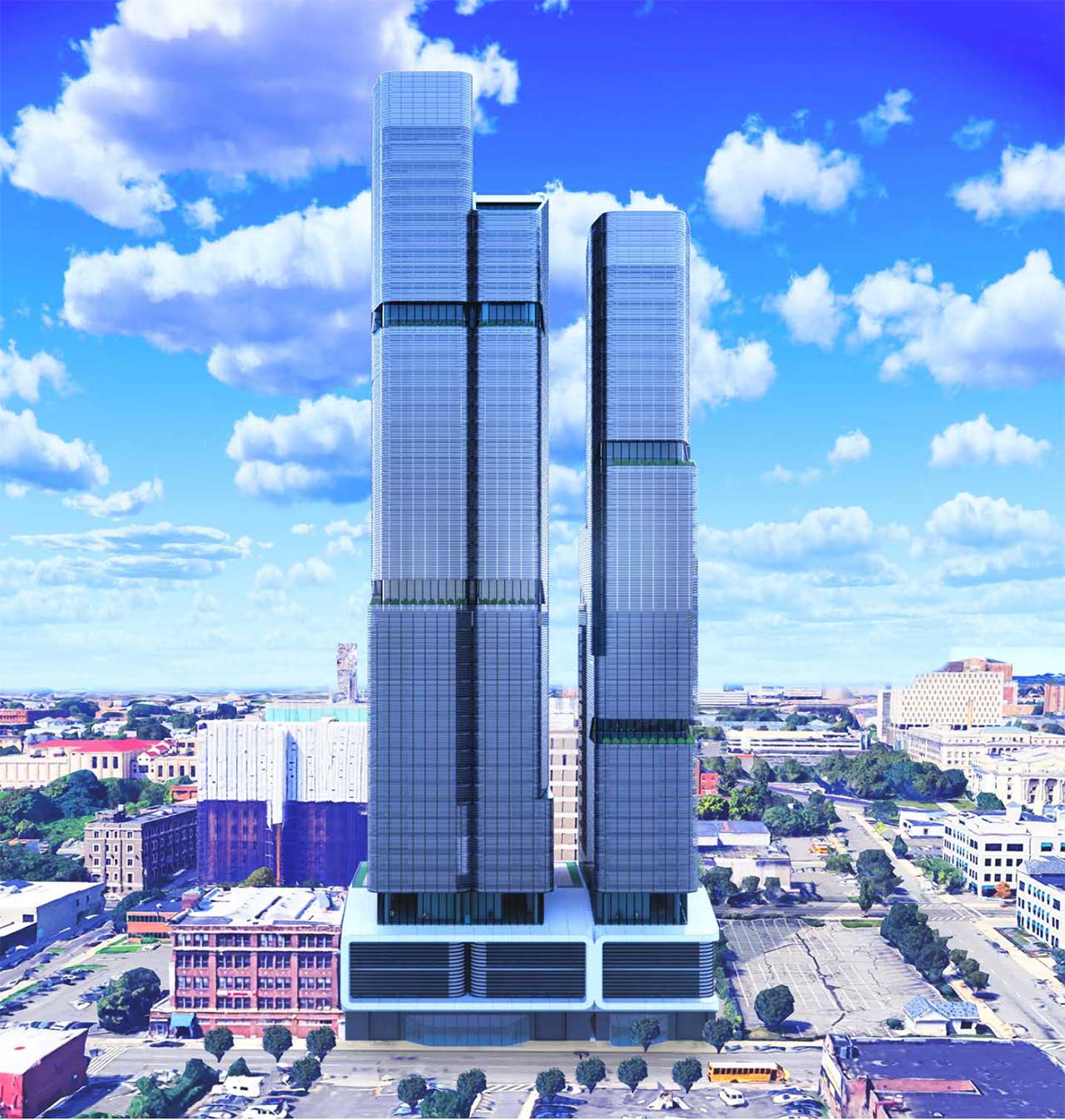 A company looking to bring a complex with three high-rise towers to a property at the edge of Downtown Newark can now move forward with its plans.
The second version of "The Halo," a massive development being proposed for 289-301 Washington Street, was approved last week by the Newark Central Planning Board.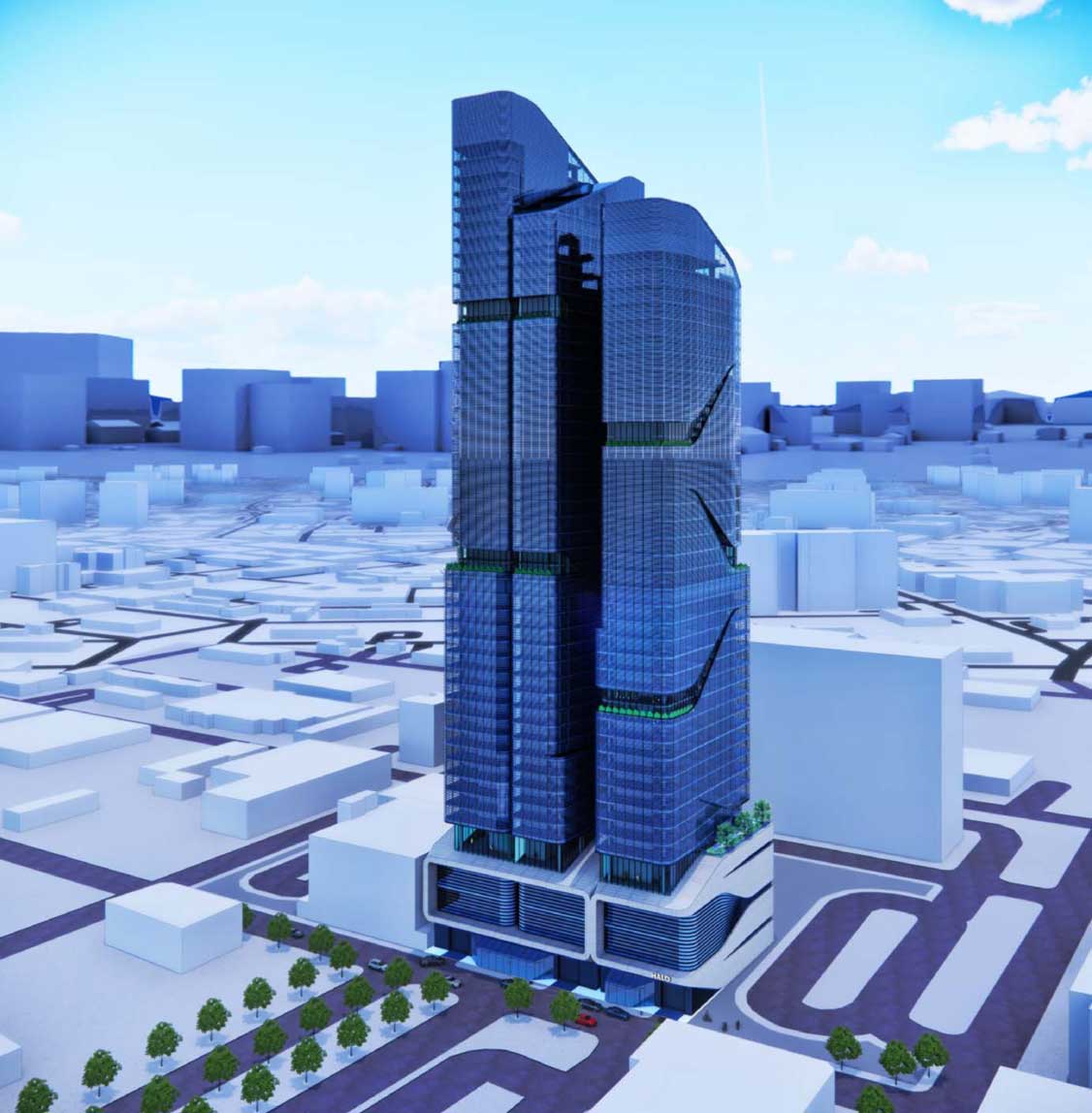 The project by 289-301 Washington Street Urban Renewal, LLC is now slated to bring a 38-story tower, a 42-story tower, and a 46-story tower to the Central Ward. The towers would include a total of 949 residential rental units atop a six-story podium base, with site plans from INOA Architecture showing that automated parking, terraces, "garden level amenities," and "skylounge amenities" such as rooftop pools are also in the works.
"I want my building to be the pride of Newark," developer Moshe Glatzer told Jersey Digs.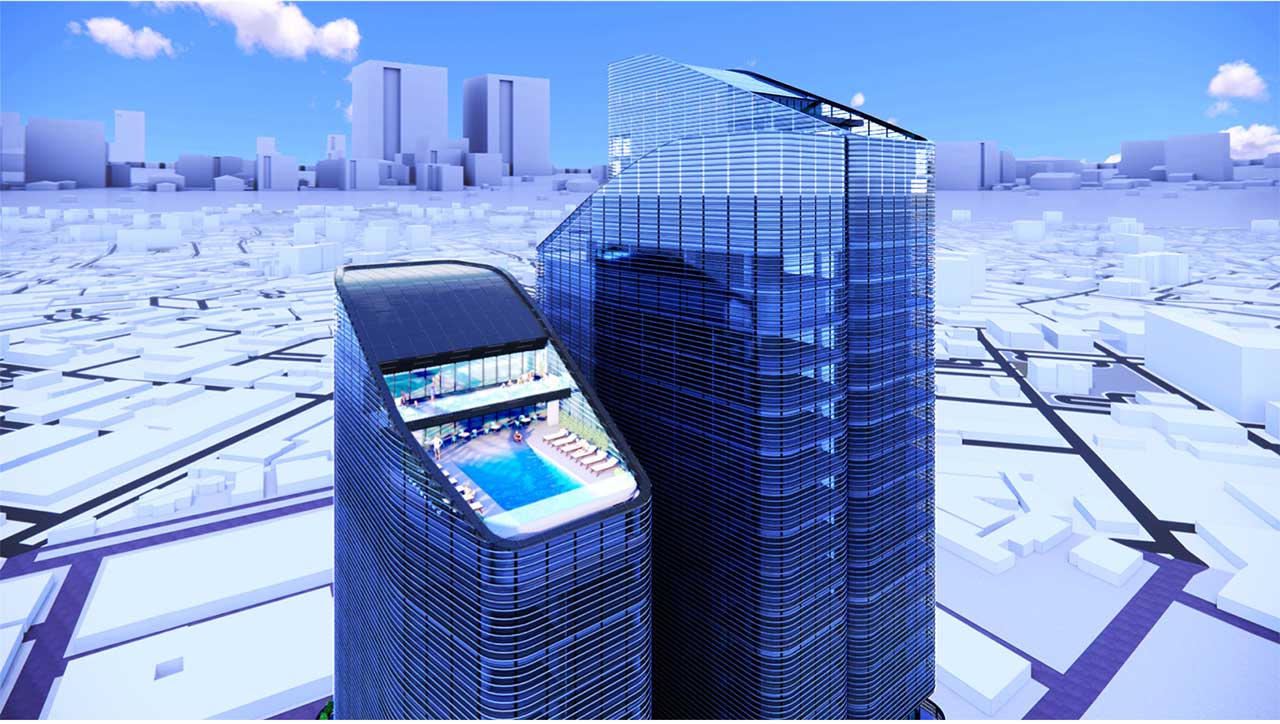 Glatzer said that multiple community meetings regarding the project are expected to take place and noted that unlike other new developments that are targeted toward people who commute outside of Newark for work, The Halo is intended to serve people from a variety of incomes who are employed in the state's largest city.
"We want a design that will work for every local in Newark, not just for people who travel and want to save money on New York City," Glatzer said, adding that "we want people that actually contribute to the community."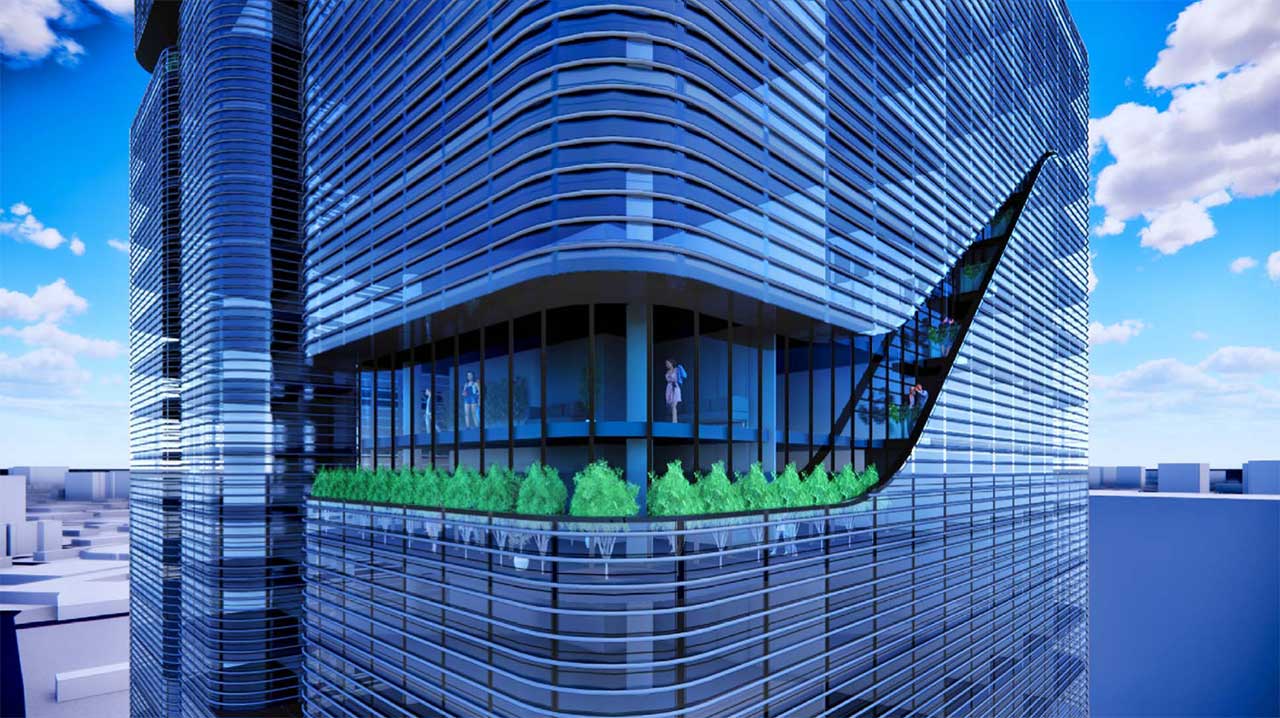 The proposed pricing of the units has not yet been announced, but Glatzer mentioned that it is anticipated that the development would fully comply with Newark's 20 percent inclusionary zoning ordinance and hire local residents.
"Our goal is to give every individual who comes to our building, regardless of income, the same service and the same accessibility to everything," Glatzer stated.
The previous 40-story version of The Halo that was announced in 2018 would have included two towers with a total of 594 residential units.
Hudson Meridian Construction Group, which was recently involved in the Ocean Drive development in Coney Island, Brooklyn, will be the construction managers for the current version of The Halo, according to Vice President of Operations Vytas Sipas.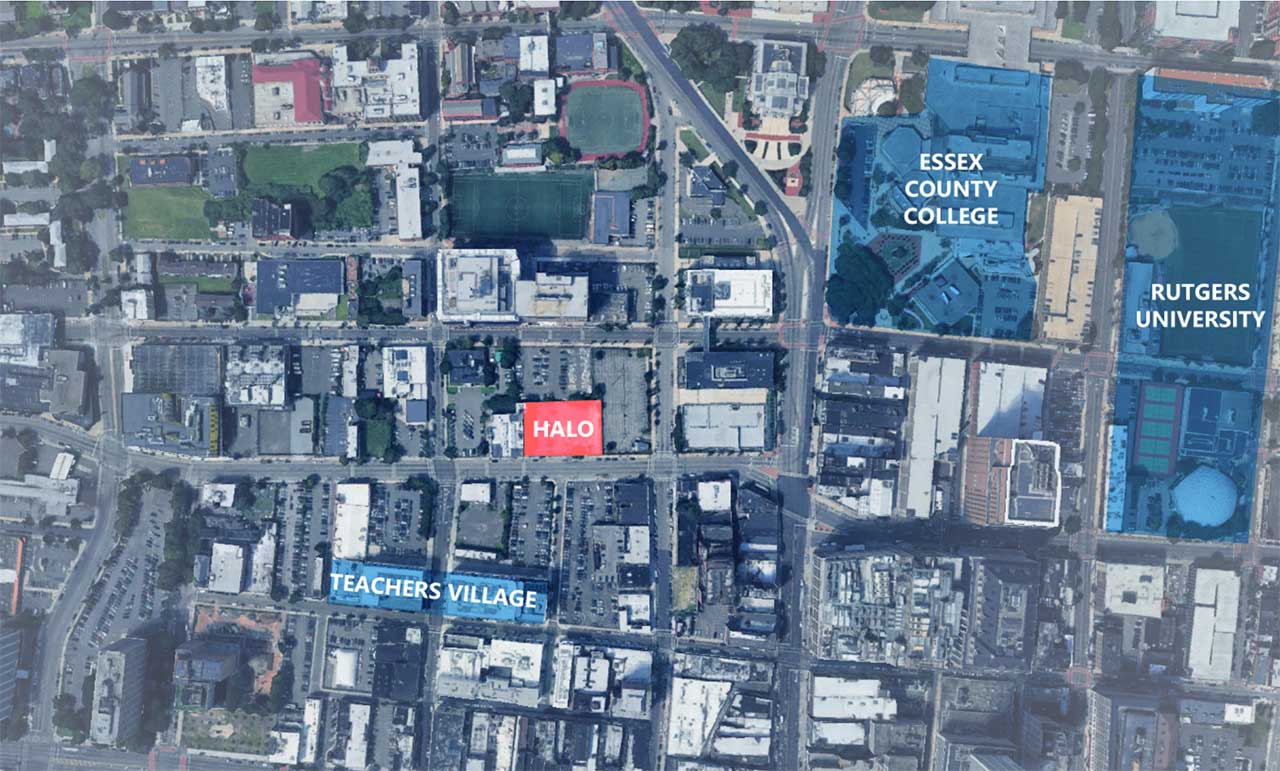 Should these plans end up coming to fruition, The Halo's 46-story tower would be the tallest building in Newark. Although there have been proposals for taller buildings over the years, the National Newark Building on Broad Street has been the city's highest edifice for close to a century.
The first phase of this complex could be completed near the end of 2023, Glatzer said.