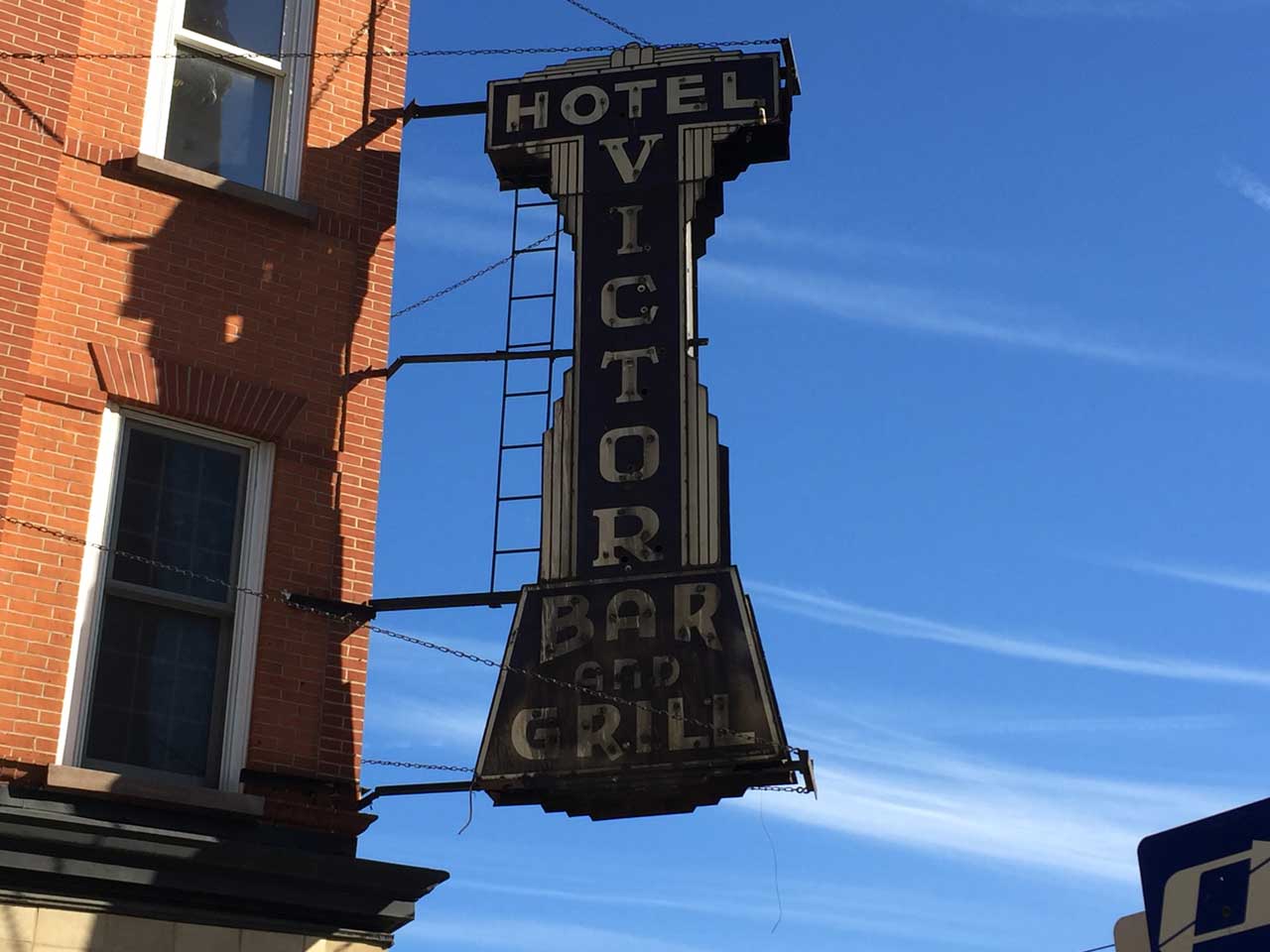 A restaurant that just announced earlier this week they are closing is slated to be replaced by another culinary venture very soon, and the new owners could hit the ground running on the space's revamp in mere days if a local board signs off on the change.
On Monday, Hotel Victor Bar & Grill announced on their Facebook that they will be shutting their doors for good. The restaurant, located at 77 Hudson Street and known by locals for embracing the moniker of a historic sign outside the building, is having two closing nights on August 22 and 23 this week where everything is half off.
The owners said in the post that the restaurant has been sold, and Jersey Digs has learned who is buying it. Per a public notice, Hoboken's Alcoholic Beverage Control Board is scheduled to hear a person-to-person transfer of Hotel Victor's liquor license to an entity called It's A Happy Place LLC.
Little is known about the company, which was created in June earlier this year. The new restaurant will be doing business as The Pig and Parrot Pub and the transfer could become official after the ABC Board's August 23 meeting, or the last day that Hotel Victor will be in business.
No social media or online presence exists for The Pig and Parrot Pub yet, so it's hard to tell exactly what's in store for the new eatery. As for the historic Hotel Victor sign outside the property, that is staying put for now; its presence predates the current restaurant and any exterior changes to the building would need to be approved by Hoboken's Historic Preservation Committee.
With the speakeasy-inspired The Winston opening just across the street and an ongoing revamp of Green Rock nearby, the bars around the Hoboken PATH station are undergoing a bit of a transition. Locals wishing to say one last goodbye to Hotel Victor can stop by for discounts before the lights go out on Thursday night for good.