A revived project could soon rise where an institution of the Mile Square City once stood, as a decidedly modern development has officially been proposed for 318 Madison Street.
The land had previously served as home to Biggie's Clam Bar, which initially started in the 1940s as a pushcart operation run by Joseph Yaccarino, an immigrant from Naples. Known as Biggie, he went corner to corner shucking raw clams on the half shell for locals before he and his son opened the brick-and-mortar restaurant in 1946.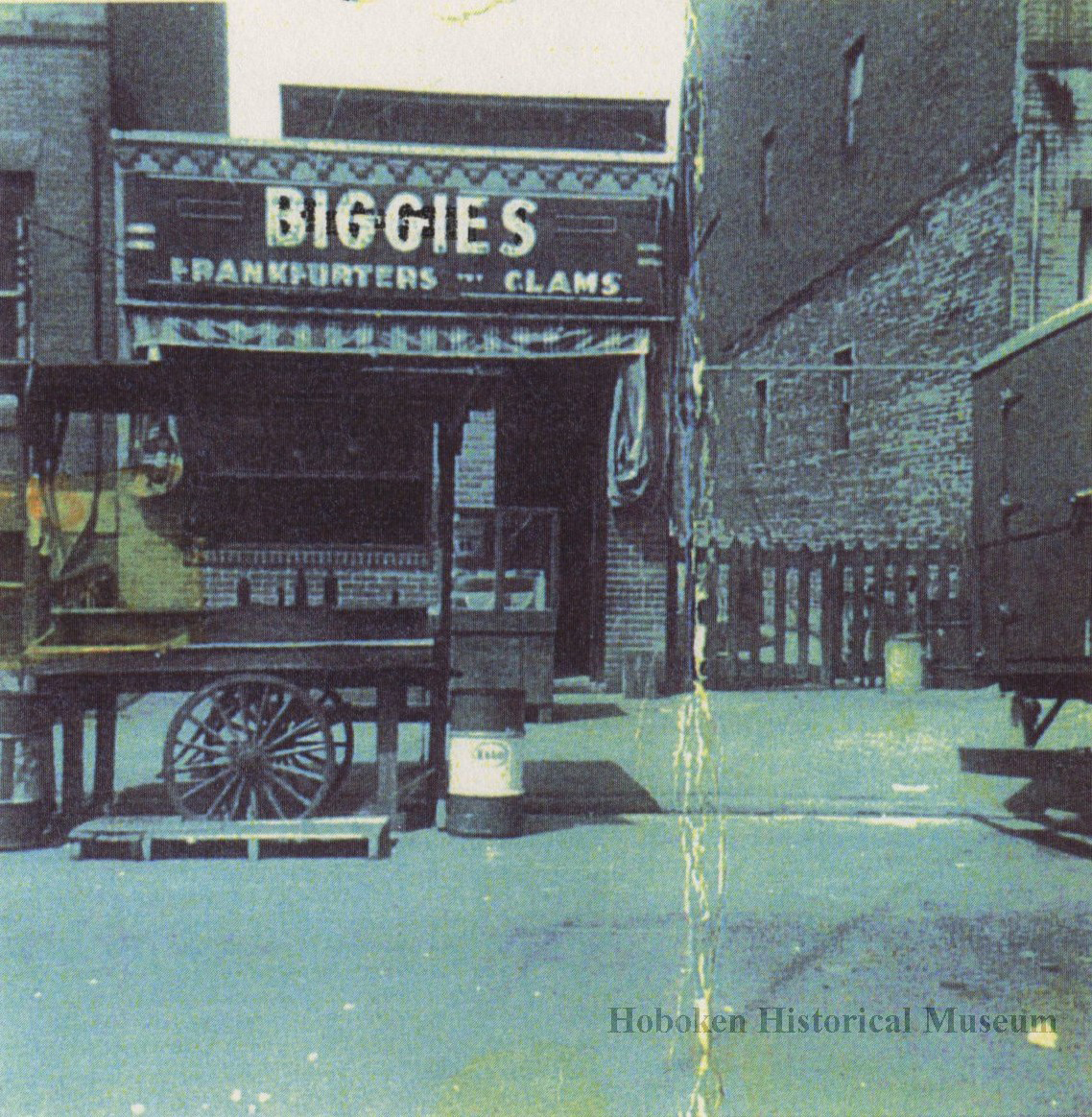 The business is currently owned by the Ranuro family, which includes several of the founder's grandsons. In 2012, Biggie's opened a second Hoboken location at 42 Newark Street and eventually decided to consolidate their operations by closing the Madison Street spot, a move that sparked a debate about Hoboken's changing nature.
Some blamed demographic shifts for Biggie's demise, while others blamed flood damage at the property stemming from two hurricanes. Some of the owners argued that parking woes and a bike lane that was installed in 2009 hurt the business too greatly.
Whatever the reasons, the property was transferred in February to a company named BigMad LLC for $900,000. Several members of the Ranuro family own the company, and they've worked with Hoboken-based Minervini Vandermark to draw up plans for the land's future, which would see the demolition of everything on site to make way for a new five-story building.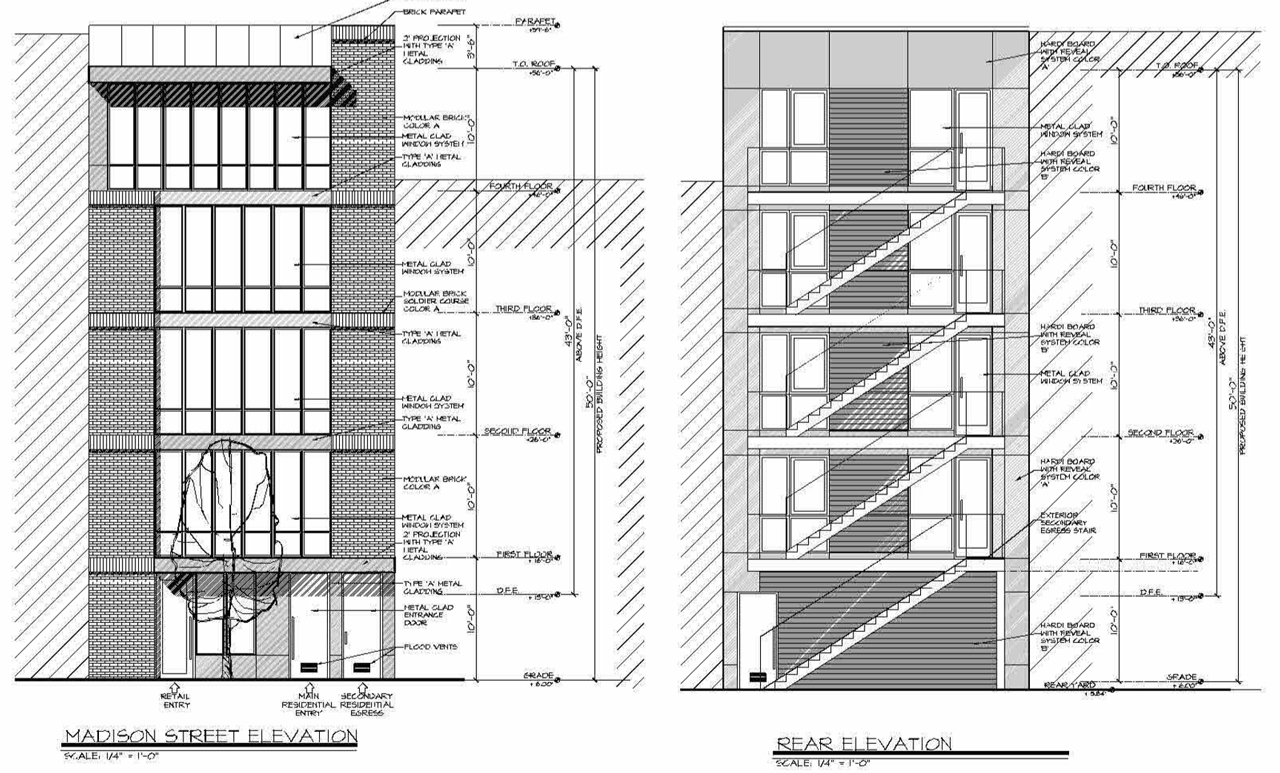 The project would consist of four residential units with an 852-square-foot retail storefront on the ground floor. However, those hoping for a culinary option at Biggie's former home will be disappointed; the application specifically states that the space is not intended for restaurant use and a previous liquor license at the property was listed for sale separately in 2016.
The rest of the building, which will have an elevator to access the residential portion, will feature four two-bedroom, two-bathroom residential units sized at 1,227 square feet each. One will have a private rear yard, while the top floor unit will sport a usable roof deck in addition to a passive green roof. A modern brick façade in keeping with the surrounding neighborhood will be utilized at the building, which is intended for rent.
If approved, the planning board would need to grant variances for building height (which would be three feet taller than allowed), retail use on a block where only one other storefront exists, and lot coverage of 61.88% where 60% is allowed. The project is scheduled to be heard at the board's June 7 meeting.