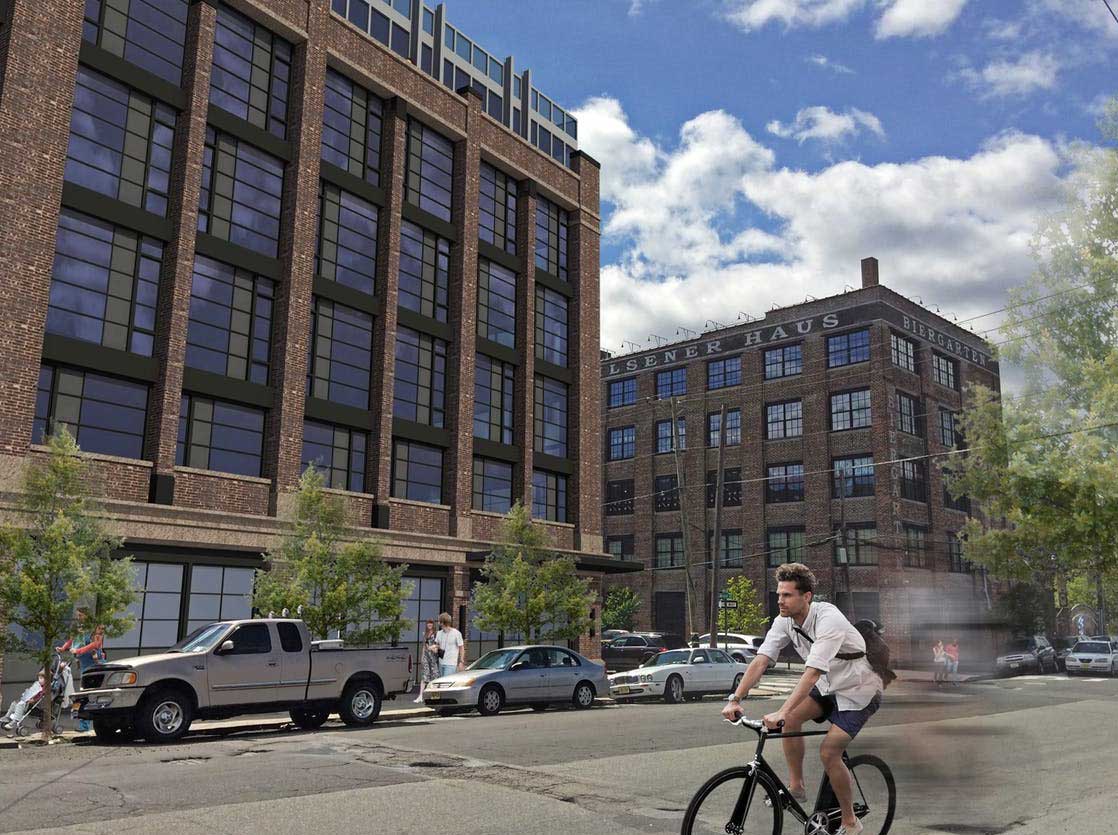 A reworked proposal for the Mile Square City's north end would add two large storefronts and four floors of office space to the neighborhood, but it would also need to be granted eight total variances to gain approval.
On January 22, the potential project took a step forward when Hoboken's zoning board deemed the development's application complete. The company behind the idea is simply named 1427 Grand Street LLC and is registered to an individual out of the 15 Wilkerson Street warehouse in Jersey City.
The development, situated at the intersection of 15th and Grand Streets, is a revamp of a mostly residential project that was unanimously rejected by the city's zoning board in October 2015. That version was made up of 14 residential units, one 955-square-foot storefront, and 10 parking spaces in a six-story building. The new version maintains much of the development's blueprint, but almost everything else is different this time.
Designed by Minervini Vandermark Melia Kelly, the building's design will utilize masonry brick and feature a cast iron cornice at the second floor plus metal panels in sections of the exterior. Inside, the first floor will feature a lobby facing Grand Street plus a 3,670-square-foot storefront. The second story will be a retail space of 2,700 square feet plus a 1,200-square-foot south-facing outdoor terrace.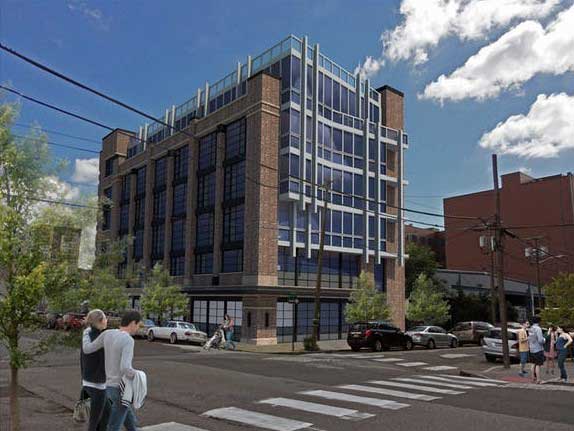 The remaining four floors of 1427 Grand Street would be devoted to office space, with each floor clocking in at over 2,700 square feet each. A 190-square-foot tenant lounge would be constructed on the building's roof, in addition to a 1,721-square-foot green roof space.
Other features of the elevator building include a bicycle parking room and an underground rainwater detention tank. The development would plant five trees and see the demolition of the existing one-story building on the site that's been vacant for several years.
To build their vision, the developer is seeking a total of eight variances: commercial use within an I-1 Industrial zone, lot coverage (99.4% where 65% is allowed), height (six stories where four are allowed), parking (of which none is provided but 44 spaces are required), a lower roof setback, and three separate ones for front, rear, and side yard. The total number of variances has much to do with zoning laws that have not been updated since a 2004 Master Plan reexamination recommended the city do so.
Hoboken's planning board did designate the neighborhood the proposed project falls within as the North End Rehabilitation Area back in December 2013, but no zoning changes have been made since. The issue led Advance Realty to file a lawsuit in 2017 over a proposed building in the zone that was rejected, arguing in court that the outdated zoning of the area "has effectively precluded owners…from making reasonable use of their property."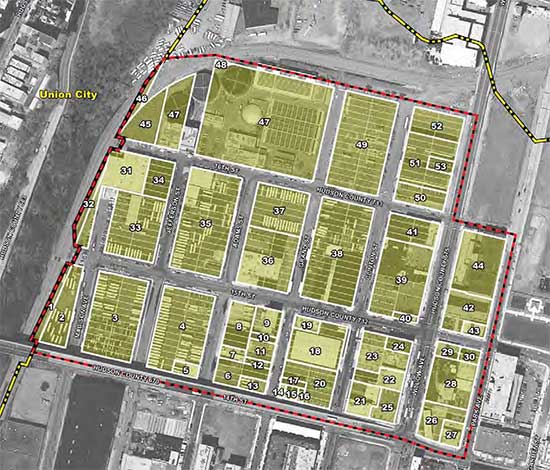 The next meeting of the zoning board, when the 1427 Grand Street proposal could be heard, is February 19.