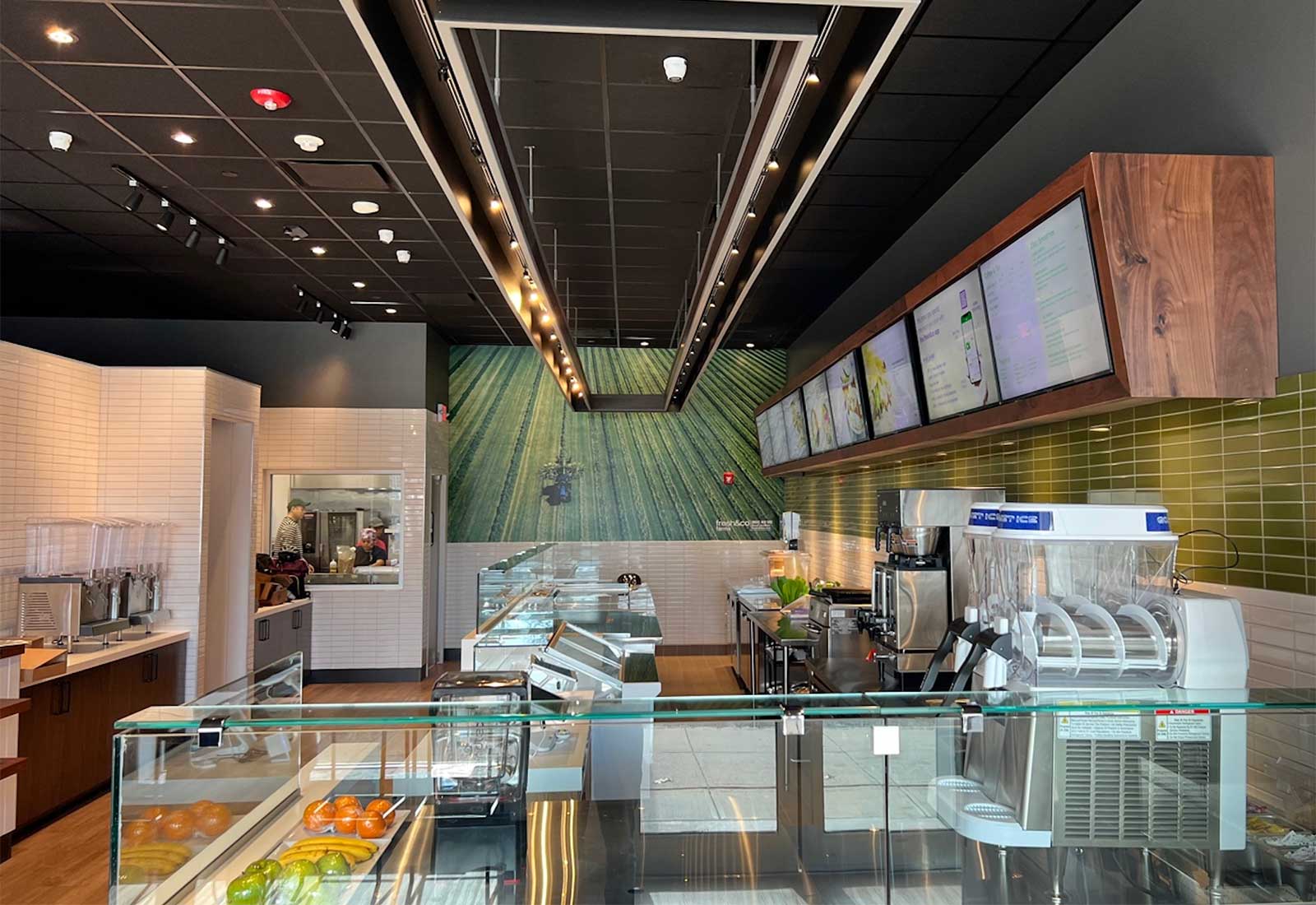 Fresh&co has announced the opening of its first New Jersey store in Westfield. This will be the 15th location for the popular Manhattan restaurant. Located at 21 E Broad Street, the Westfield restaurant will have enough seating for 24 guests and includes the potential for outdoor dining in the future.
The grand opening is planned for March 10th, and will feature $5 Specials, including salads, bowls, and sandwiches.
Founded in 2010, and now with 14 open restaurants stretching from New York City to Winter Park, Florida, fresh&co focuses on chef-inspired, locally sourced and seasonal menus. It is a family-owned restaurant group that prides itself on partnering with local farmers, and even has its own fresh&co farm on Long Island where they grow their own produce. The company's menu features dressings, soups, and sauces prepared in-house daily.
The franchisees of the Westfield fresh&co, Bhavna and Vishal Ajwani, live in the area, having worked there since 2018 when they opened Lightbridge Academy Fanwood. The Ajwani's are investing in a category that they're highly passionate about, and one that leverages their backgrounds in fitness, health and management.
"We are so excited to bring fresh&co, one of NYC's leading food concepts, to the suburbs and our local community," said Bhavna. "Perhaps what excites us most is how the values of the fresh&co brand align with our commitment to community growth. We jumped at the chance to further serve our friends and neighbors in the Westfield area with this healthy option."
In addition to in-person dining, fresh&co will offer ordering options through its own app, as well as Uber, Doordash, and Grubhub.