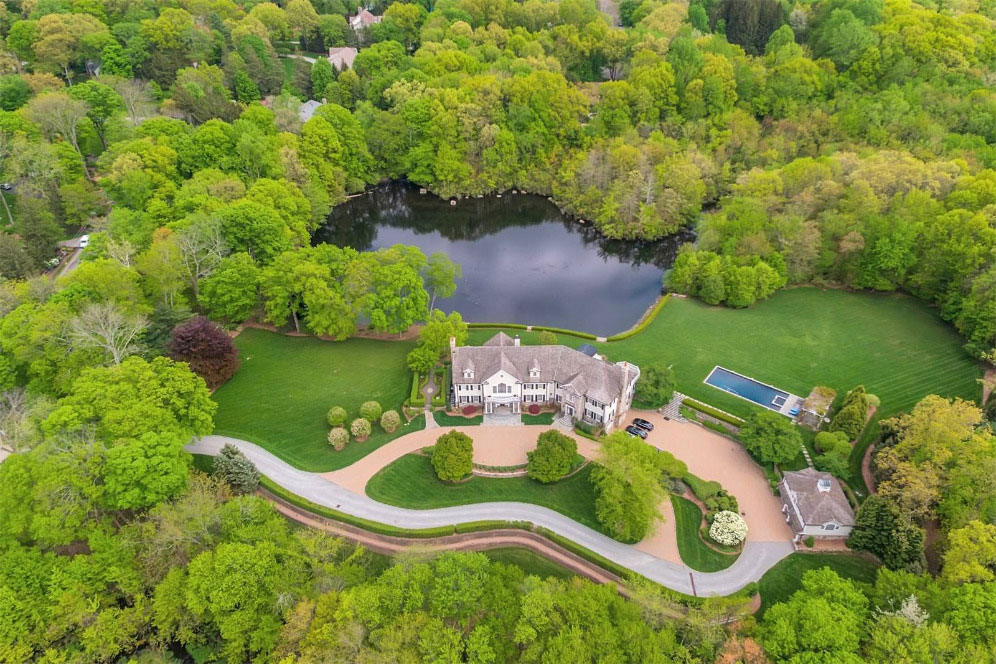 After a $3 million price cut on his 20-acre estate, last listed two years ago, former NFL quarterback and analyst Phil Simms has re-listed his mansion in Franklin Lakes. The property, located at 930 Old Mill Road, hit the market in early July and comprises a 10,180-square-foot home with a private pond and guest house.
According to The Real Deal, Simms and his wife Diana purchased the site in Franklin Lakes in 1999 for $1.55 million and are now seeking $5.3 million for the estate.
The home consists of seven bedrooms and 11 bathrooms, a country-style kitchen with an eating area and breakfast nook, an outdoor pool, and more. Other amenities at the estate, according to a listing by Zillow, include a fully equipped gym, a master suite with private baths, a study, and a fireplace.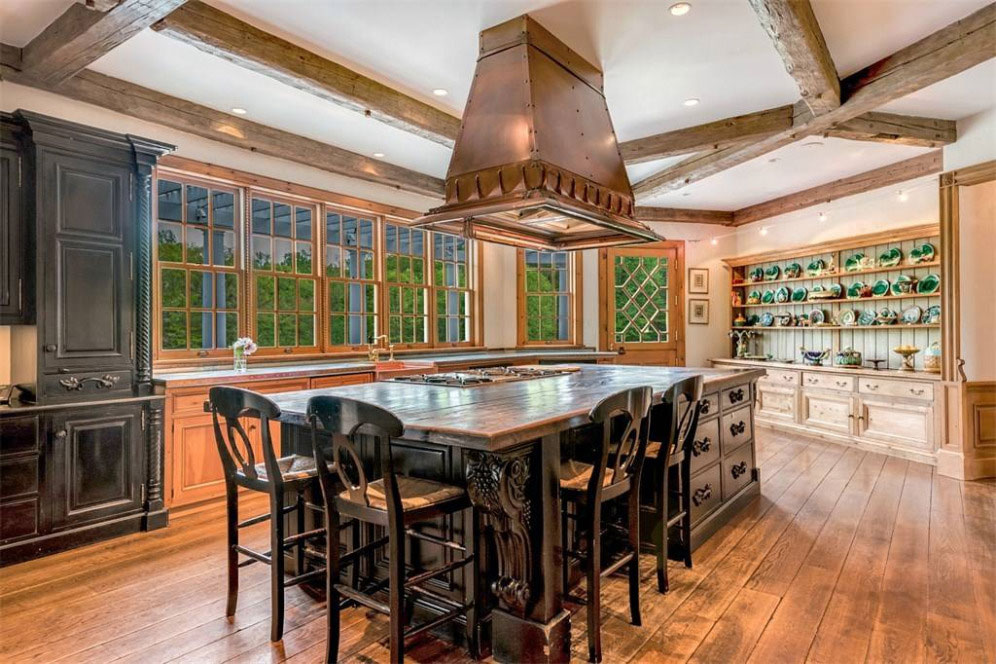 The Simms couple raised their three children, Matt, Chris, and Deidre at the property. Both Matt and Chris Simms became NFL quarterbacks like their father.
Sotheby's International Real Estate was tapped as the listing agent by the Simms family. 930 Old Mill Road was first listed for $8.25 million in May 2017.
According to Patch, Phil Simms, who played for the New York Giants from 1979 to 1993, first listed the estate in 2017 a few weeks after he was replaced as an analyst on CBS by former Dallas Cowboys quarterback Tony Romo.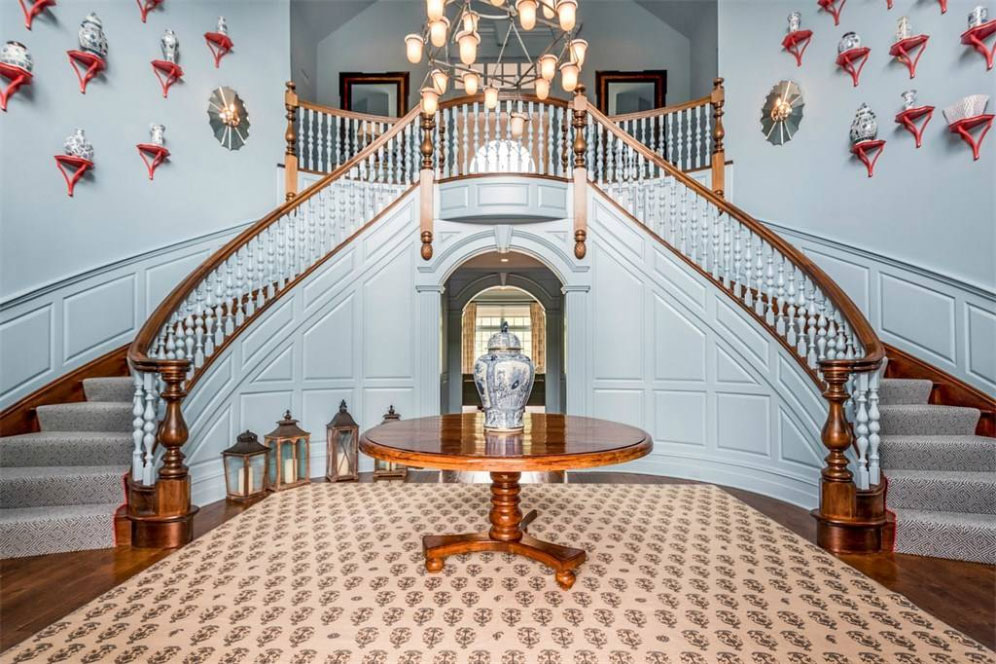 As previously reported by Jersey Digs, the Borough of Franklin Lakes is home to a 7,500-square-foot custom contemporary estate listed in March for $1.3 million. According to a 2018 report by Property Shark, the Borough of Franklin Lakes is the 9th most expensive municipality in the Garden State — a jump from 2017, when, as reported by Jersey Digs, the borough was ranked the 11th most expensive municipality.
Related: