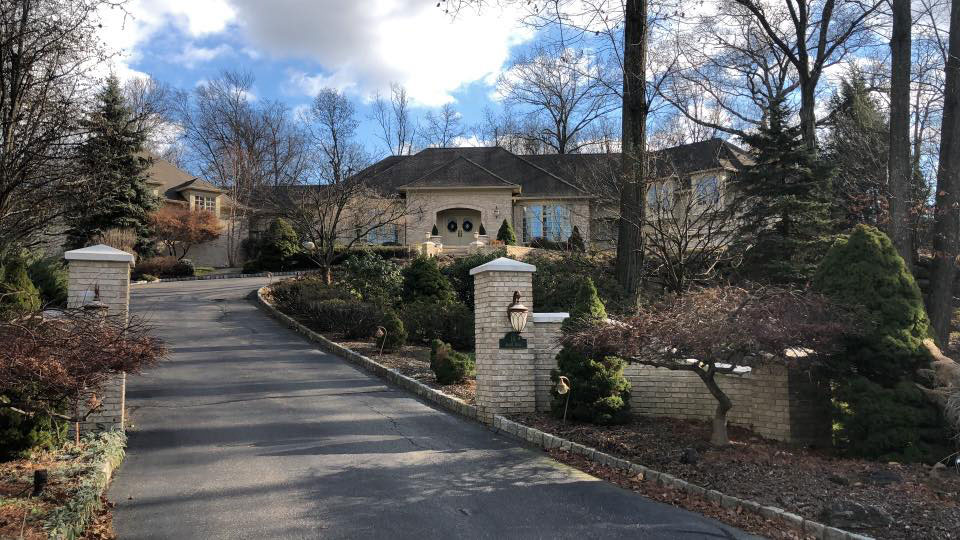 The 5,637-square-foot mansion used in the HBO hit TV show "The Sopranos" was recently listed for sale in Caldwell. The owners of the home, Patricia and Victor Recchia, have lived at the property since they built it in 1987 and have started negotiations at an asking price of $3.4 million.
Located at 14 Aspen Drive, the property consists of four bedrooms, four bathrooms, a powder room, a two-car garage, and a detached guesthouse. According to The New York Times, the great room has an octagonal vaulted ceiling, a white stone fireplace, and French doors leading to an outdoor patio and pool.
According to Forbes, the Recchias are selling the home themselves and will only consider serious bids until June 21. Victor Recchia is the owner of residential construction company Fourth Generation Construction, who delivered Mary Farm Estates in Denville in January 2018.
The property's claim to fame came during the first season of "The Sopranos." Later seasons were filmed in a replica of 14 Aspen Drive at Silvercup Studios in Queens, New York. The show ran from 1999 to 2007.
14 Aspen Drive spans 1.5 acres. The property is less than two miles from the Green Brook Country Club, the Hilltop Reservation, and the Little Falls NJ Transit station.
According to research from Zillow, comparable home sales in Caldwell range from $1.5 to $2 million. The median home value as of May 2019 is $486,700.
Related: