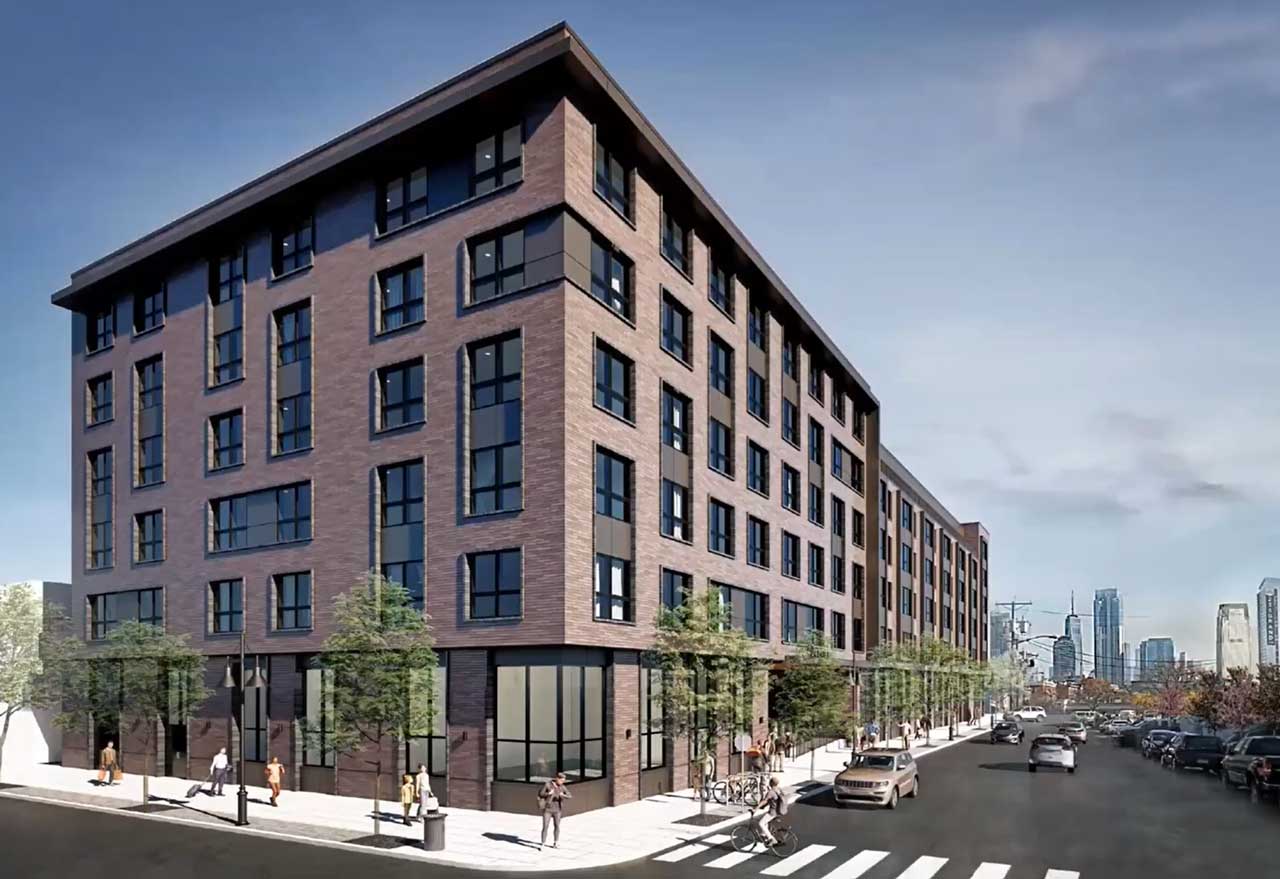 Several post-industrial parcels tucked along the western fringes of Downtown have been mired in controversy for the last two years, but a scaled-back project that includes some retail space has finally been settled on for the land.
During their May 18 meeting, Jersey City's planning board unanimously greenlit an application to redevelop several properties at 12-24 Brook Street and 34-40 Center Street. Jersey Digs unearthed a plan last year to bring a 95-unit project called Bates Lofts to the property, but owner Manhattan Building Company downsized and redesigned the latest approved edition.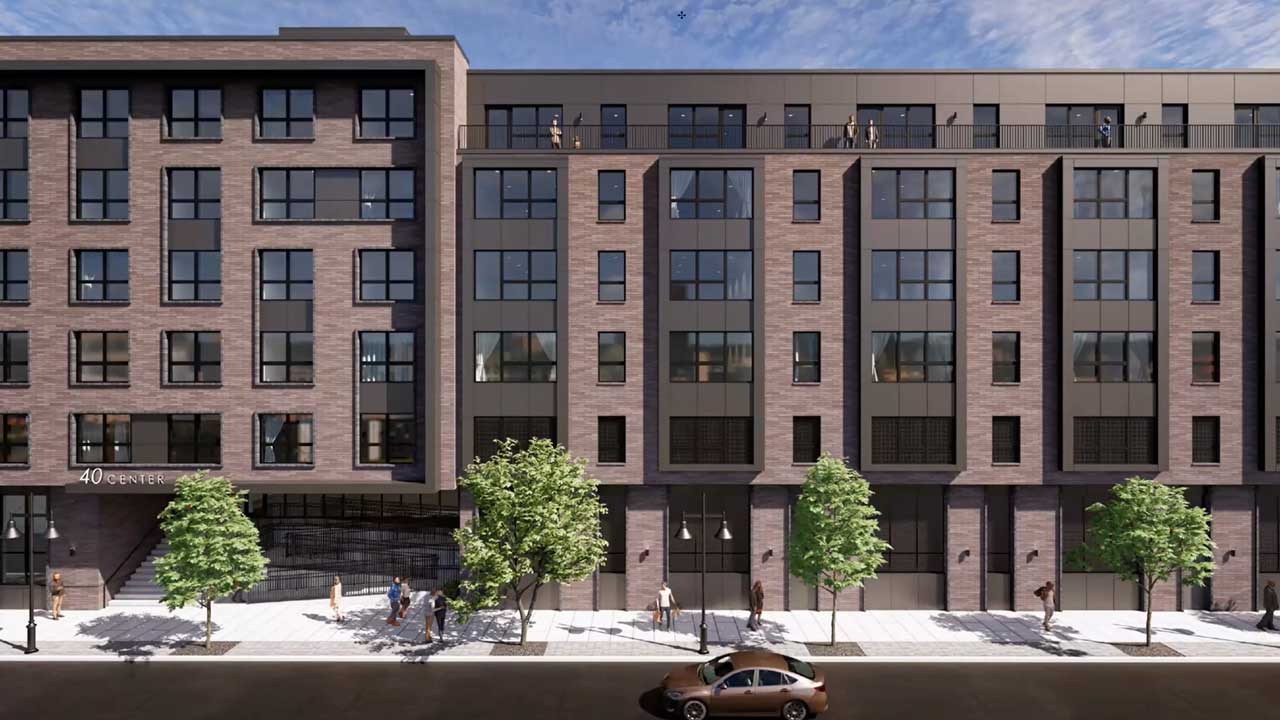 Working with Jersey City-based Urban Architecture LLC to overhaul the scheme, the final version of Bates Lofts is set to rise six stories and top out at 70 feet. A total of 80 units will be built within the development, breaking down as eight studios, 37 one-bedrooms, 24 two-bedrooms, and 11 three-bedrooms.
While the development will not include any affordable housing units, it will feature a ground floor commercial space spanning 1,806 square feet. 80 parking spaces within a garage will occupy much of the first and second floors, which will also incorporate spots for 40 bicycles.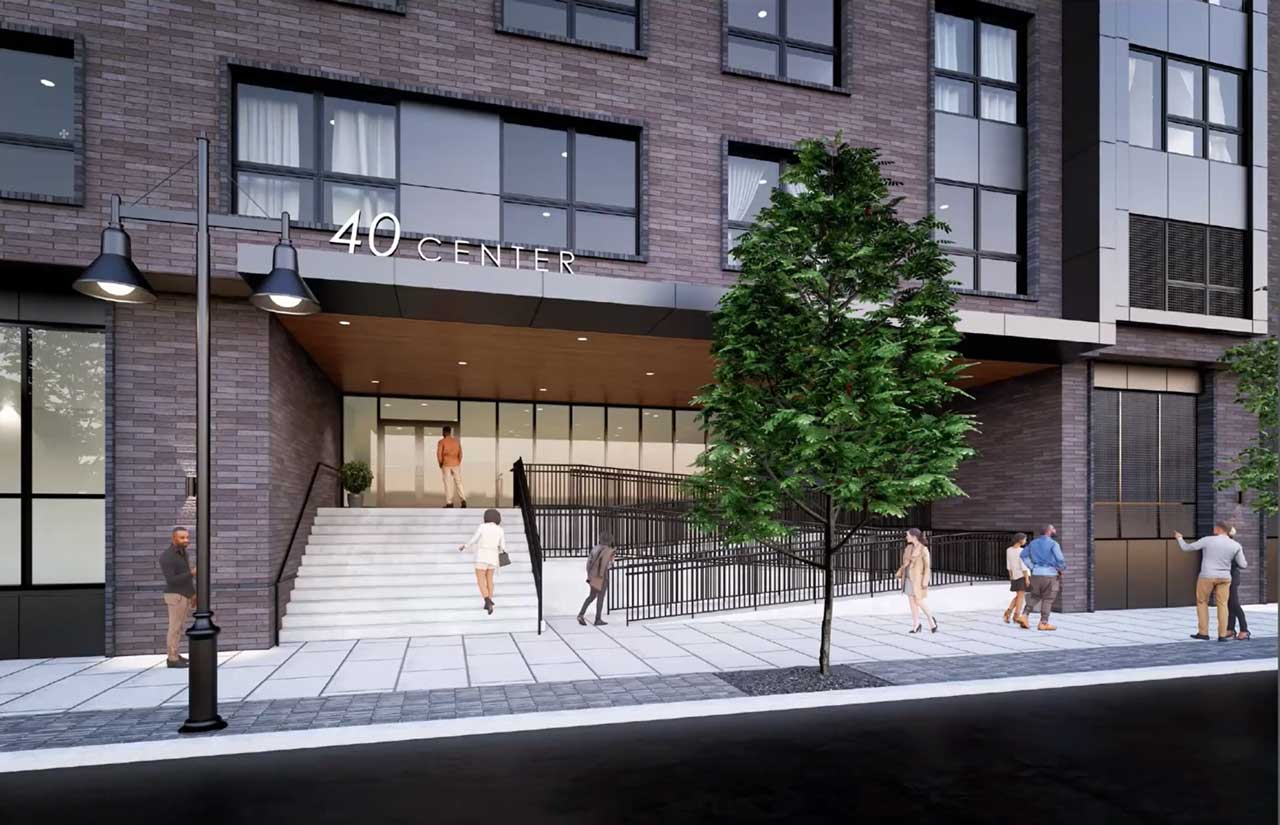 Amenities at the Bates Lofts include a 1,500-square-foot residential gym on the second floor and a sprawling rooftop deck set to feature eight grills, five fire pits, and various lounge areas. The exterior of the project was also overhauled as part of the work, as brickwork and bronze paneling will be used on the building.
The project falls within the Mixed-Use District of the Bates Street Redevelopment Plan and was granted two variances by the board related to minimum front yard setback and maximum building coverage above the ground floor. The development's approval ends a long battle over the property, which Manhattan Building Company was initially looking to rezone to allow multiple towers and 2,360 units.
Jersey Digs was the first outlet to report that plan's specifics, which included a 20% affordable housing component and several community givebacks. After significant pushback from the community over the proposal during several meetings, the effort was abandoned in favor of the current approach.
Manhattan Building Company has been hard at work constructing the first phase of the massive Emerson Lofts development over the last year, which is located along Downtown's northern fringe. A groundbreaking date for Bates Lofts has not been announced.