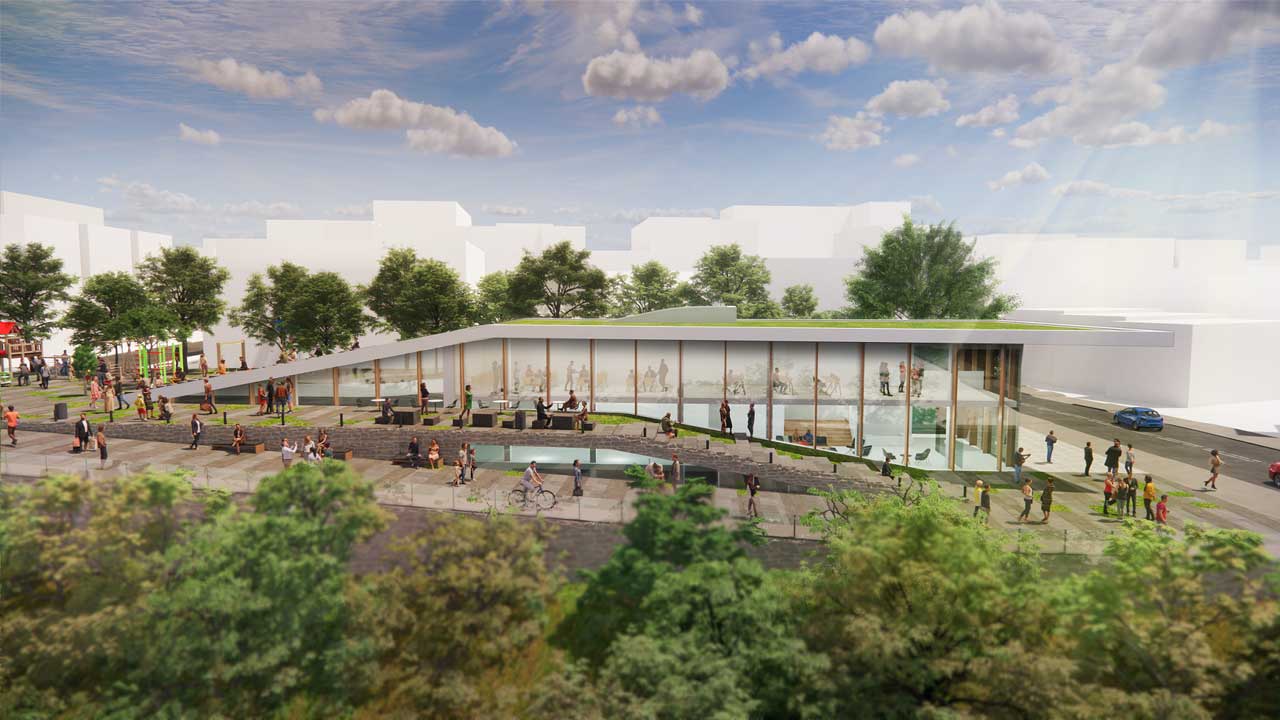 The latest high-rise being planned near Journal Square will be adding almost an acre of public space to the neighborhood and the greenery comes courtesy of a settlement that followed a long courtroom battle.
Developing a sizable plot of land at 500 Summit Avenue has been a long process. New York-based HAP Investments purchased the large parking lot back in 2016 for $26.5 million and pitched a 42-story project dubbed HAP Tower for the property.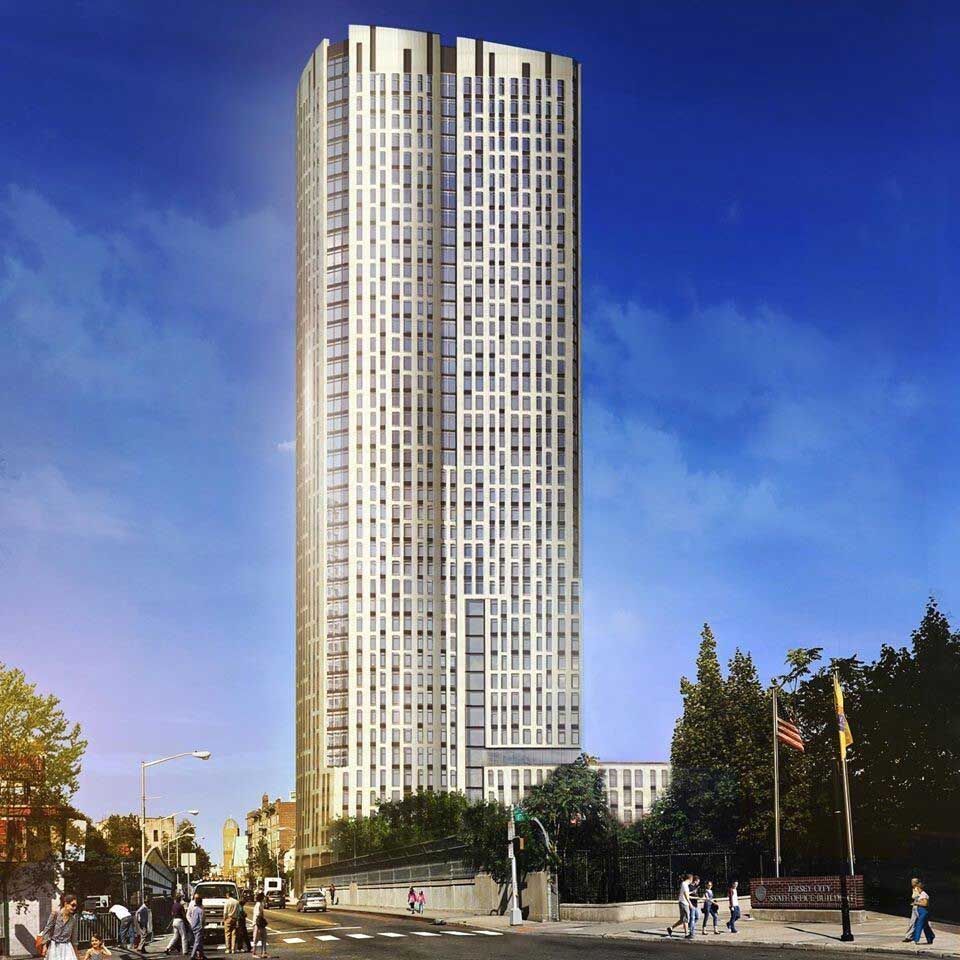 The endeavor saw little progress for many months and HAP eventually filed a lawsuit against Jersey City two years later. It accused planners of stalling the development, claiming Jersey City's planning department refused to hear or approve HAP's proposal for over a year.
We were the first outlet to break the news about a settlement last year that will allow the project to move forward with some added community givebacks. HAP has announced that their tower will still rise 42 stories under the revamp but will now feature 902 residential rental units, up from the initial 740 that were initially proposed.
Retail space will be included in the tower, which is designed by CetraRuddy Architecture. The largest change involves 0.80 acres of property directly next to the tower, which is slated to be home to a municipal park and an 8,500-square-foot community center. HAP will set aside $2.5 million toward the construction of the facilities, which will be deeded to Jersey City upon completion.
The design for the park includes an open-air terrace with seating, a playground, pedestrian footpaths, and a dog run. Renderings released to Jersey Digs show the community center sporting a large glass façade and HAP says the facility will feature flexible spaces for art, culture, classes, and meetings.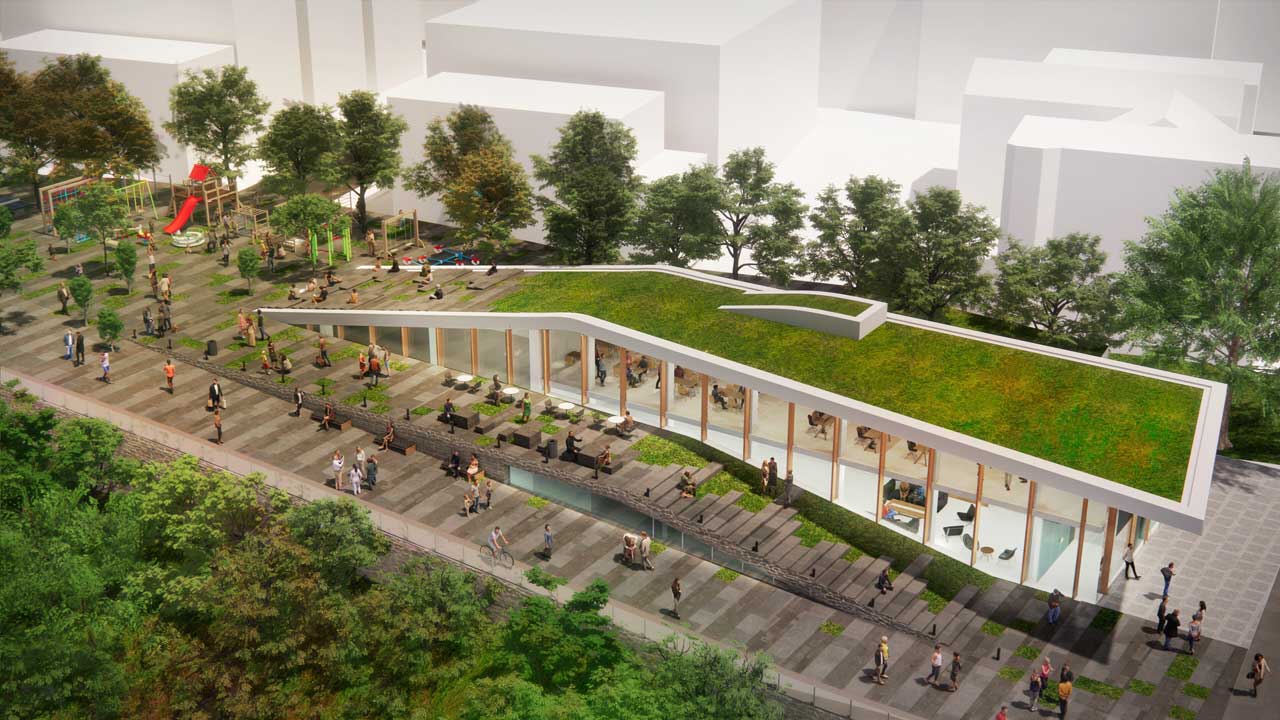 "We look forward to continue working with the City of Jersey City and local community board to finalize our plans for 500 Summit Avenue," said Eran Polack, CEO and Co-Founder of HAP Investments.
As part of the settlement, HAP will be contributing $500,000 toward off-site green space improvements, new plantings, and public amenities in the nearby Hilltop neighborhood. The company will also need to provide no less than 40 parking spaces for patrons visiting the community center under the agreement and will reserve 24 parking spaces within HAP Tower's parking garage for the Hilltop Neighborhood Association to allocate at their sole discretion.
"Our goal is to create a destination that serves not only the residents of 500 Summit Avenue, but the entire neighborhood as well," Eran Polack stated.
HAP will still need to apply to the Jersey City Redevelopment Agency for designation as a redeveloper under the terms of the settlement to move forward with the project. A timeline for a potential groundbreaking has not yet been announced.