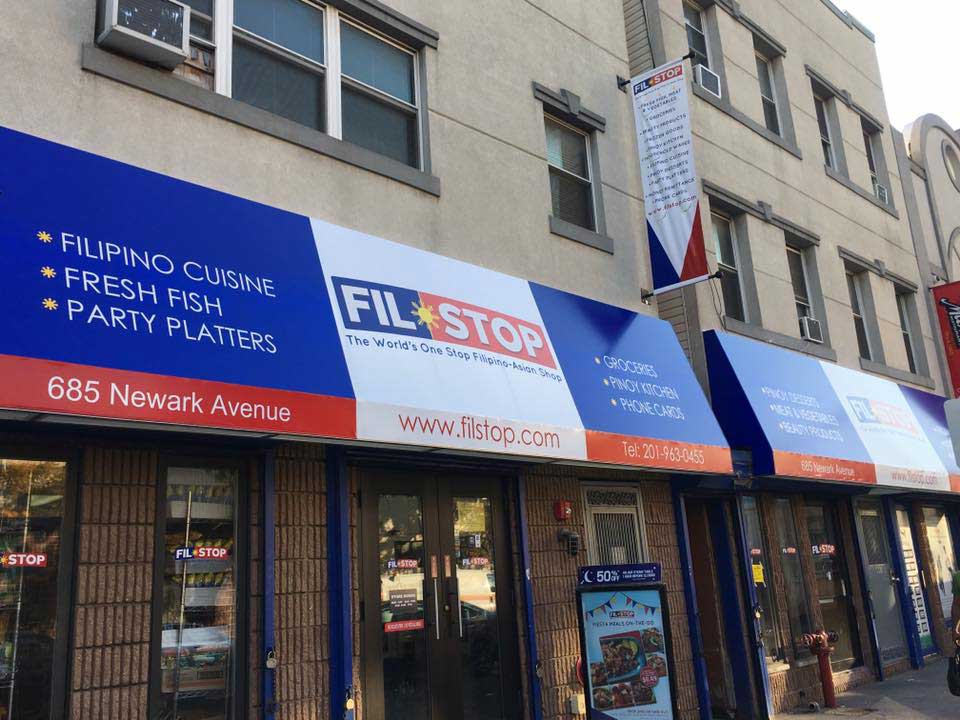 The tough run of small businesses shuttering in Jersey City has sadly continued into the new year, as a longtime staple of the Journal Square area is holding a liquidation sale and will close later this month.
FilStop, a Philippine grocery market at 683 Newark Avenue, has been a staple of the neighborhood near Journal Square for decades. The parents of current owner Erwin Santos opened the store during the 1970s to serve the Filipino population of Jersey City that was exploding at the time.
The store, one of the oldest and largest Filipino-owned grocery stores on the East Coast, is known for sourcing their food straight from the Philippines and the rest of Asia. The market's prominence rose so significantly that Santos was interviewed by Andrew Zimmern for a segment on the Travel Channel, where he joked that he started to work at the store in Jersey City when he was three years old and slept on the big bags of rice in the back.
The company appeared to be doing well, opening what was their flagship store in Clifton in 2017. But that 16,000-square-foot outpost closed last year and FilStop ceased taking orders through their online site at the end of December, causing some to question if their days were numbered.
Jersey Digs has sadly learned that the market's run along Newark Avenue will indeed be ending. "The family of FilStop would like to thank the community and all our friends and family for 46 years of business and hope to see you all soon," reads a sign on the exterior of the building announcing the closing.
The 4,000-square-foot space will go dark after February 9, the final day FilStop will serve the community. FilStop is currently holding a liquidation sale where most of the items in the store are discounted by 40% and promises further sales in their waning days, so those wishing for some final deals and one last visit to the grocer should venture over to Newark Avenue as soon as possible.
Related: