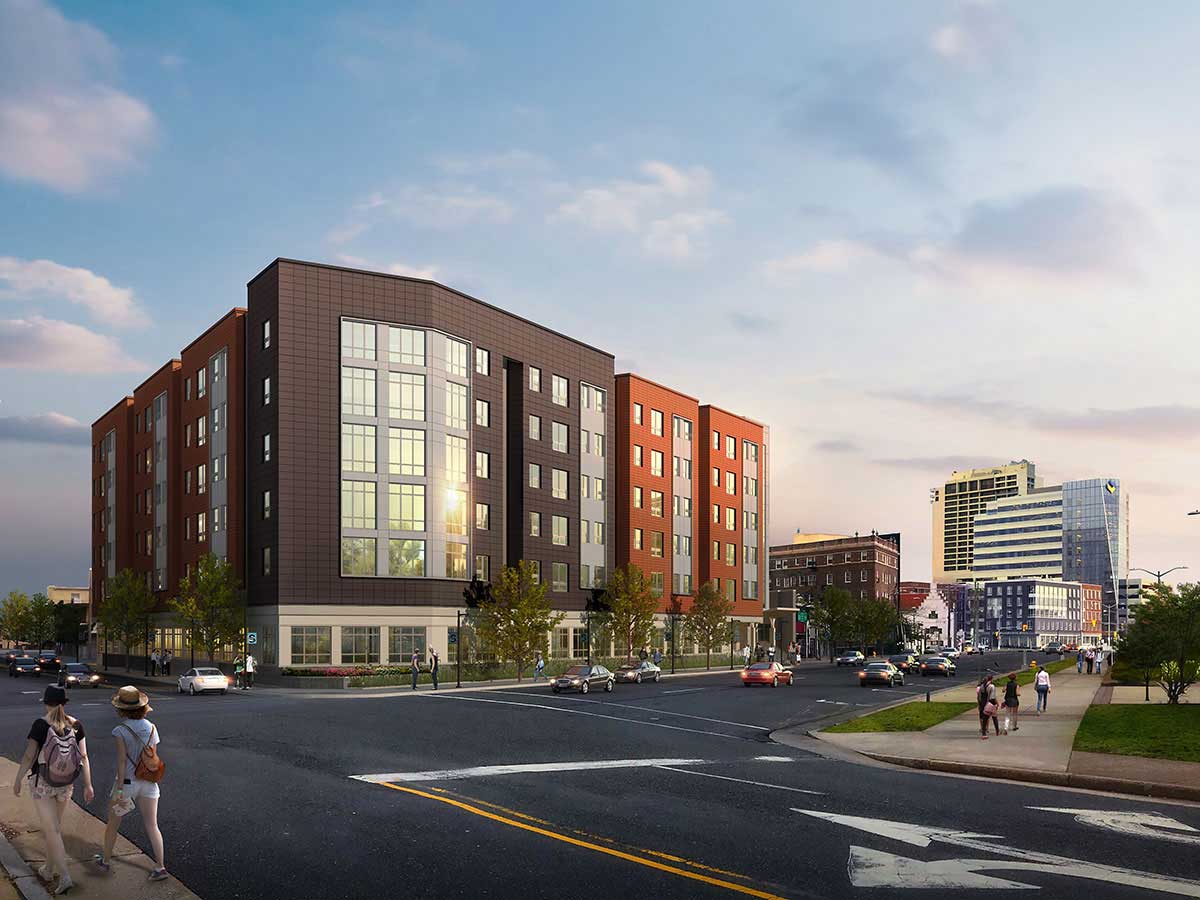 Stockton University and Atlantic City Development Corporation are moving forward with plans to build a new residence hall as part of the second phase of their satellite campus, which should start formal construction during the summer months.
Back in June last year, Stockton University's Board of Trustees approved plans for a 140,000-square-foot dormitory building that will feature 416 beds in an apartment style setting. Other amenities at the property include a lounge, meeting space, laundry facilities, and parking.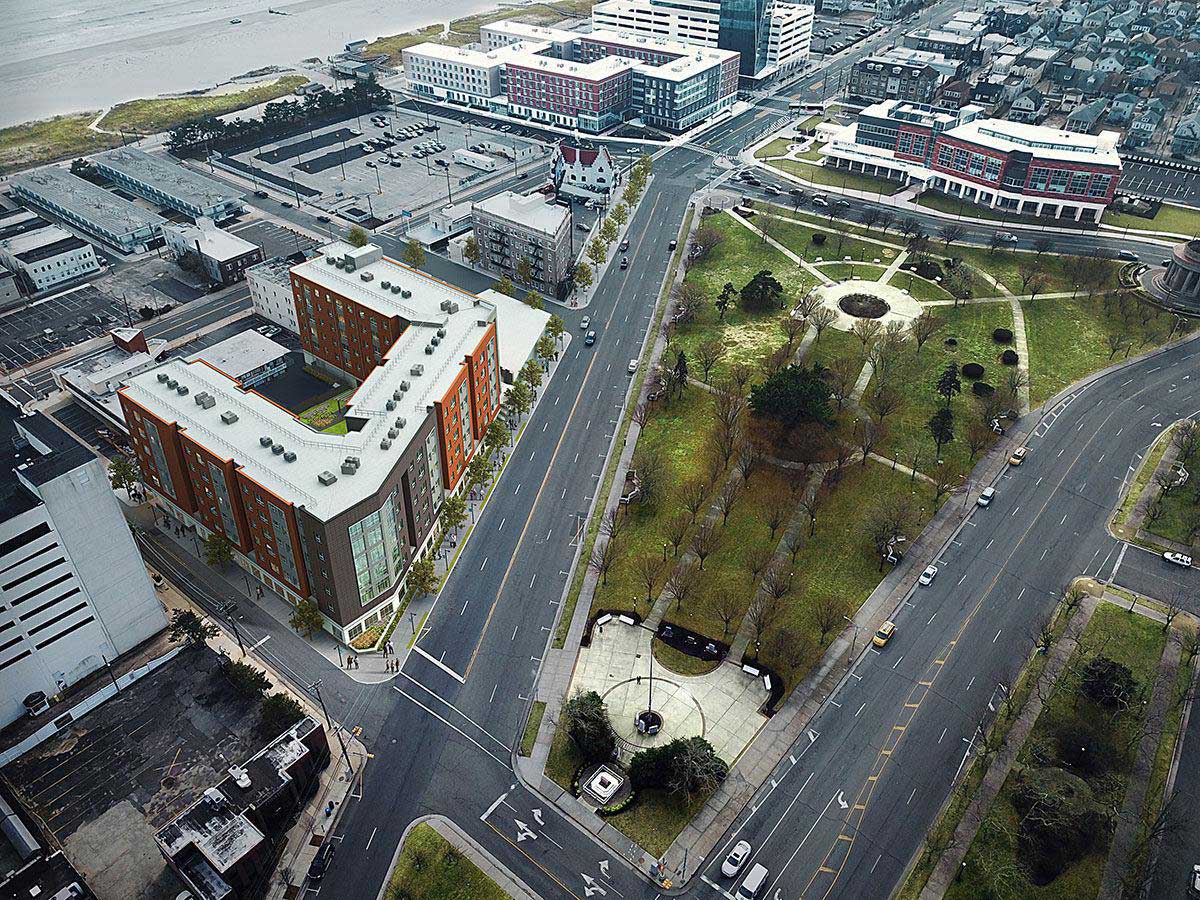 The hall will be located within the University District at the site of the current Eldredge Building at 3532 Atlantic Avenue plus an adjacent vacant lot. Atlantic City Development Corporation will construct the building through a public-private partnership with the college, which is anticipated to cost $60 million and received $4.6 million in funding from New Jersey's 2020 budget.
"We thank Governor Phil Murphy, Senate President Sweeney, and the Legislature for providing the support Stockton needs to operate and expand our Atlantic City campus," Harvey Kesselman, president of Stockton, said in a statement. "We are excited to be able to expand our presence in Atlantic City and contribute to creating a more diversified economy. The new residence hall will allow even more students to live, learn and earn in Atlantic City through academic, internship and employment opportunities."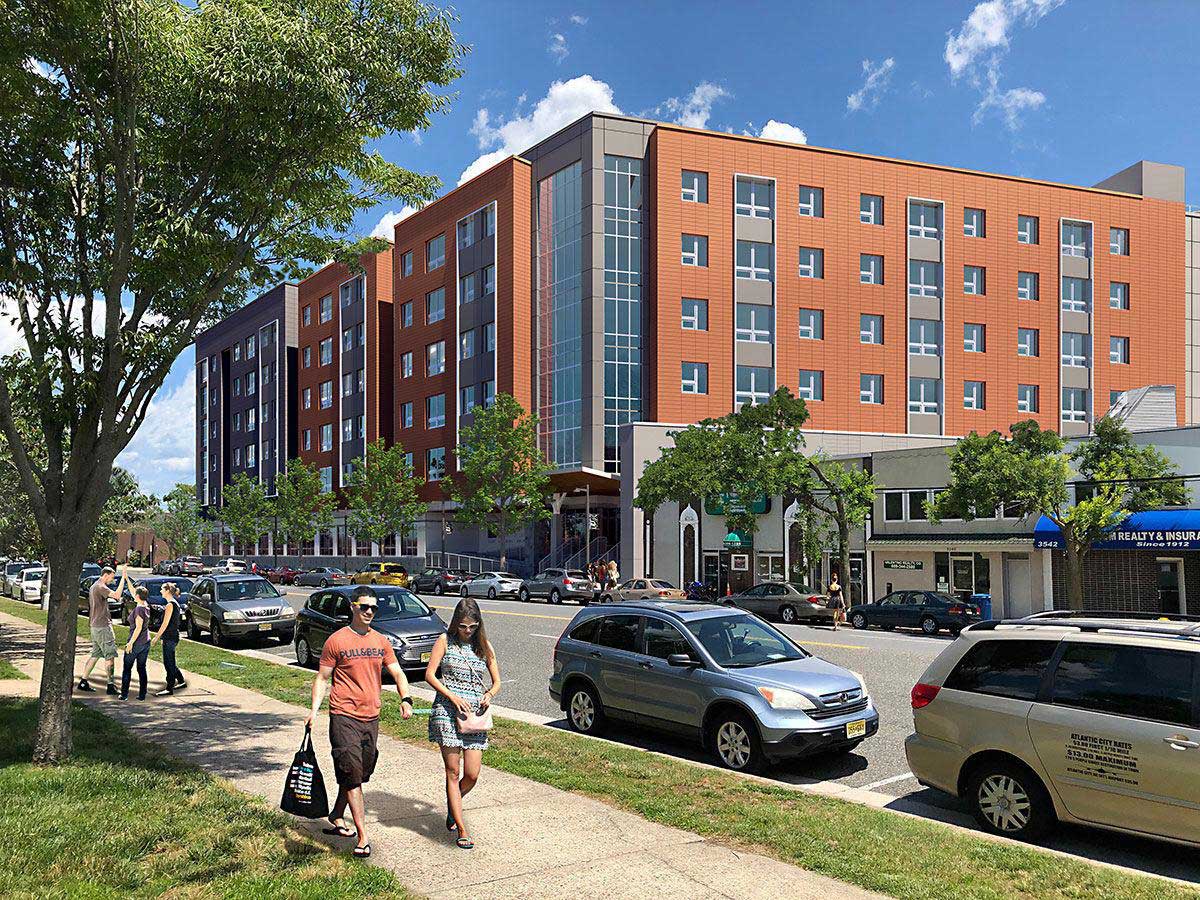 The new student housing complex follows Stockton's Atlantic City campus opening in the fall of 2018 with an academic building, a 543-bed resident complex and a parking garage. Nearly 1,500 students are taking classes in Atlantic City through Stockton University, which has a main campus in Galloway about 13 miles away.
Stockton's investment in Atlantic City comes at a time when the seaside resort is starting to re-invent itself. In addition to the re-opening of shuttered properties like Ocean Resorts Casino and Hard Rock Casino, the city has begun to diversify their tax base with the opening of South Jersey Gas Headquarters.
"Stockton University and its partners set the stage for a new economic development strategy with the Gateway initiative," says AC Devco President Christopher Paladino. "Today, thousands of students, staff, visitors, and employees of Stockton, South Jersey Gas and AtlantiCare have changed the tempo of the streets of Chelsea. This Phase II investment will further add to the vibrancy of the neighborhood."
Stockton recently announced that a groundbreaking ceremony was planned for March 27 at O'Donnell Memorial Park, however, with the current COVID-19 crisis, that plan is currently on hold. The Eldredge Building is scheduled to be demolished this summer and proper construction of the student housing facility, which is expected to be completed in late 2022, is slated to begin in the fall.