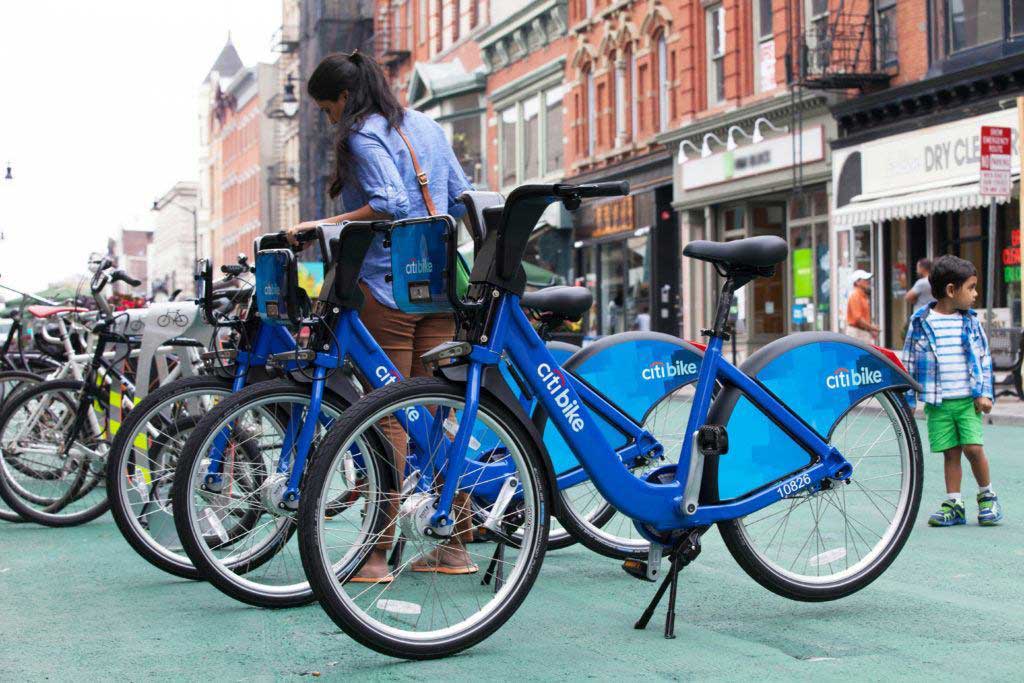 A long-running bike-share war that has frustrated some Hudson County residents appears to have relaxed a bit, as the mayors of two prominent cities have started to talk about how to better integrate dueling systems and want to know what locals think.
Yesterday, Jersey City Mayor Steven Fulop and Hoboken Mayor Ravi Bhalla announced that they are in discussions regarding the expansion of Hudson Bike Share into Jersey City and CitiBike's addition into Hoboken. The potential move could include three new stations in each city, and both mayors are on board with the idea.
"As neighbors with shared borders, we want to provide our residents and visitors with more choices and access to the benefits of both programs," Mayor Fulop said in a statement. Bhalla echoed the sentiment, saying that "expanding our bike share programs will create important links between Hoboken and Jersey City and improve the resiliency of our regional transportation system."
The biker battle goes back to 2014 when Hoboken, Jersey City, and Weehawken decided to launch Hudson Bike Share together. However, Jersey City backed out of the deal and instead installed CitiBike stations, which is the system that New York City uses.
Hoboken went ahead with the Hudson Bike Share launch anyway, and the war for bicycle supremacy got a little ugly. On Twitter last year, Mayor Fulop called on Hoboken's mayoral candidates to consider adding CitiBike stations in the Mile Square City, saying it makes "zero sense" that they use a different system.
Then late last year, Hudson Bike Share announced their expansion into North Bergen, West New York, Guttenberg, Weehawken, and Bayonne, which left Jersey City as the only waterfront municipality with CitiBike. But despite the past drama, it looks like headway towards some middle ground is on the way.
Hoboken has put out an online survey where members of the public are invited to provide input on possible locations for new bike share stations. All of Jersey City's PATH stations plus Hoboken Terminal are options, as well as several light rail stations and a few parks. Residents can also suggest a spot of their own for the stations, which don't currently have a timeline for being installed.