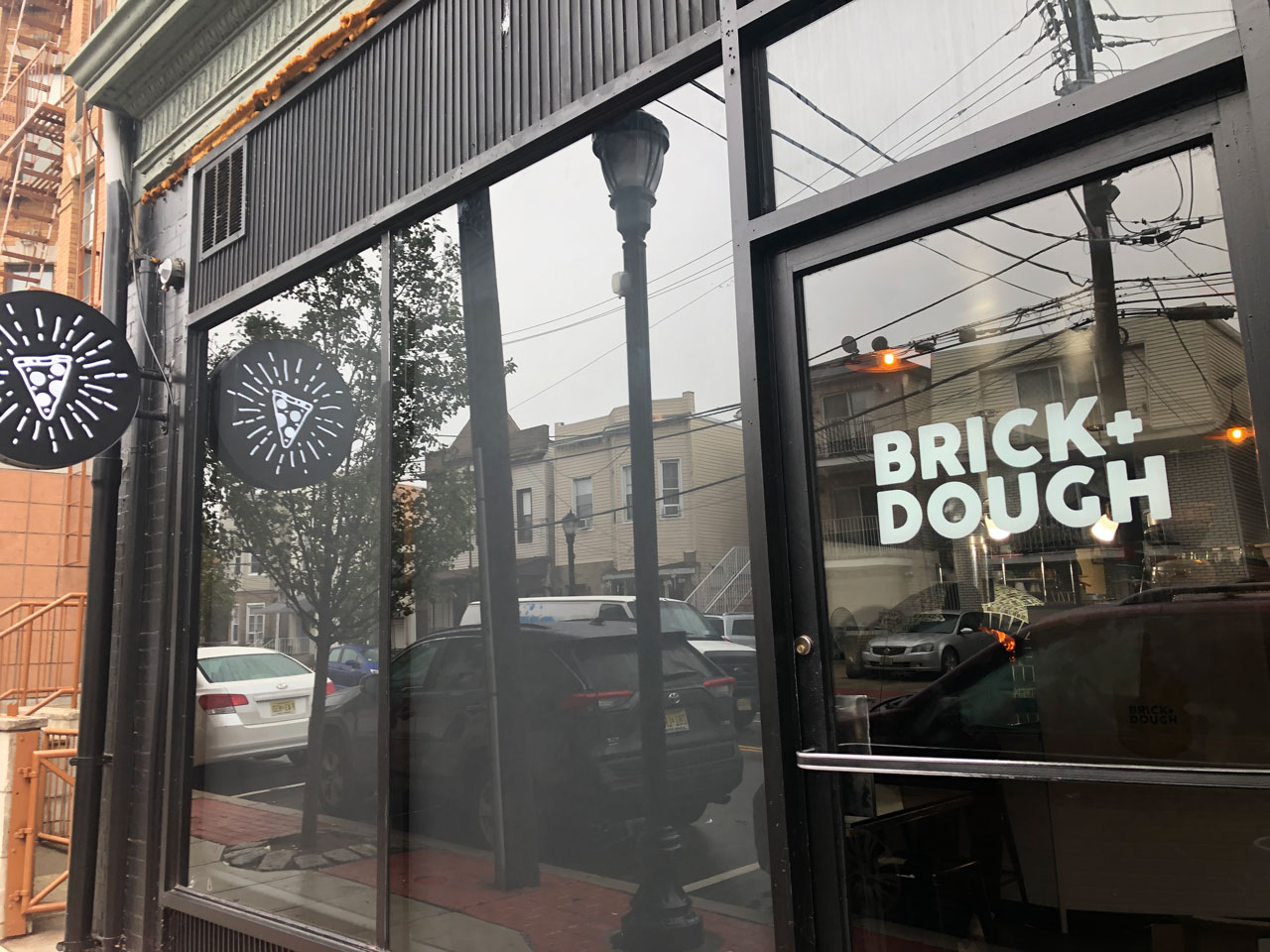 Jason Rosenthal has been cooking all his life in various capacities, and after working at a friend's Montclair pizzeria last year, he was inspired to create his own brand, designing a custom brick oven, experimenting with unusual toppings, and varying how long he fermentss the dough. On Monday, October 22, he opened the Brick + Dough pizzeria at the corner of Palisade Avenue and 48th Street near the Union City–Weehawken border — a 1,000-square-foot slice of culinary ingenuity.
"I look at pizza as a blank canvas," he said as he manned the counter on Tuesday. "Creating the perfect bite of food is a big goal for me."
The restaurant has a short menu of regular pizzas, from pepperoni to the Margherita, with fresh mozzarella and tomato sauce. But each day, he'll also rotate one or two specialty pies, and he suggested that customers check Instagram daily for the menu.
This week, he was focused on the K-Pie, a pizza with Korean ingredients — Bulgogi short rib, spicy kimchi, peanut paste crumble, a thin mozzarella base, and a chive topping.
Rosenthal, who grew up in Franklin Lakes, worked in the insurance industry but has an artistic flair, having also done professional photography. This year he decided to find a restaurant in an "up and coming" location that wasn't supersaturated and happened upon the former pizzeria site where he is now.
"It's a solid area," he said. "It doesn't seem too crowded, and there are good people here."
The densely populated Union City block is near several bus stops for Jersey City and New York City but still has a neighborhood feel.
Rosenthal said he wants guests to feel like they're being served in his kitchen. On a recent Tuesday he was minding every detail, checking the temperature of the custom brick oven, sprinkling chives on a K-Pie. He said he has found unique ingredients to use in future specialty pies, such as vegan sausage and various types of mushrooms.
"I'm always learning, always researching, always exploring," he said.
Because he's just starting, he hasn't begun delivery yet but will start doing so via Postmates within a month.
In the meantime, visitors who want to order his pies can stop in between Tuesday and Sunday, with their most updated hours listed on Google. Brick + Dough is located at 218 48th Street.
Related: